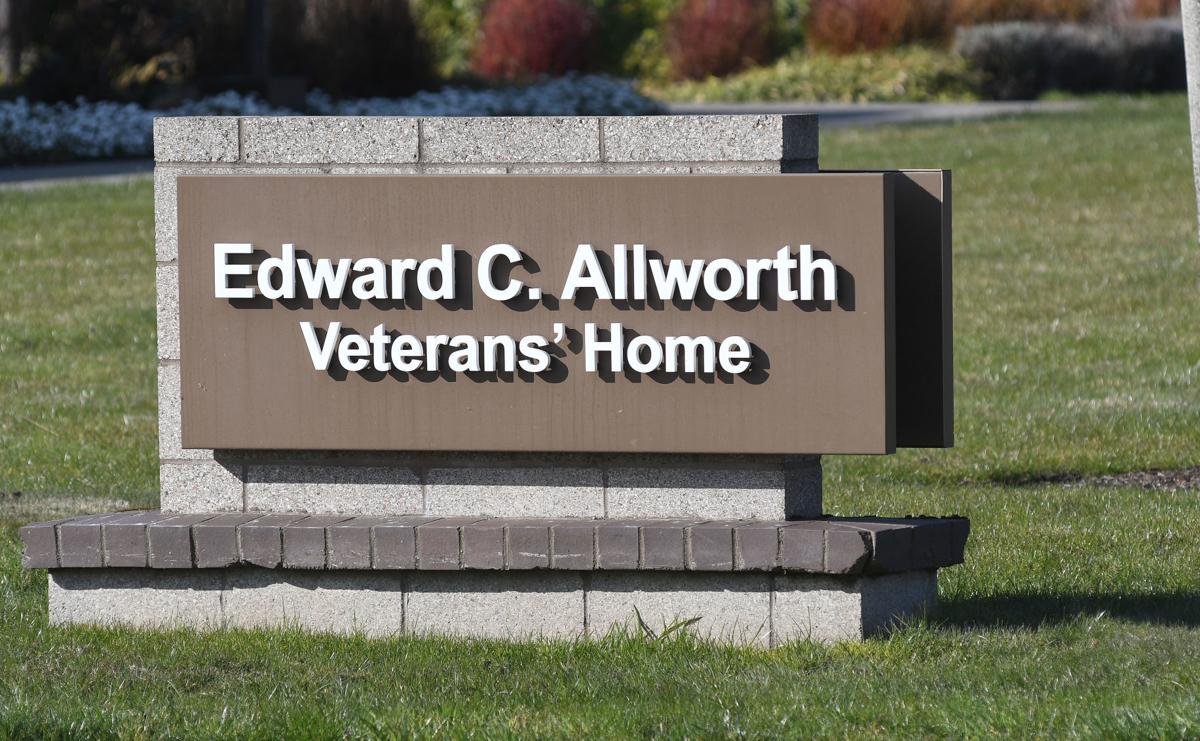 Four additional cases of COVID-19 have been reported at the Edward C. Allworth Veterans Home in Lebanon, and two Corvallis residents visiting relatives in Washington state also tested positive for the disease, authorities announced on Monday.
The Lebanon facility now has 13 residents with presumptive positive cases of the disease, the Oregon Department of Veterans Affairs said in a news release Monday night. Of those, 12 are veterans and one is a veteran's spouse.
An employee of the veterans home also has tested positive for COVID-19. The employee was sent home when symptoms appeared and has remained in isolation since then, according to the news release.
The latest cases at the veterans home bring to 51 the total number of people in Oregon infected with the disease, which is now considered a global pandemic.
The first two cases of COVID-19 among Benton County residents also have been reported, but both are currently out of the area, county officials announced Monday afternoon.
The infected individuals, both residents of Corvallis, have been living with relatives in Washington and will remain there throughout their illness and recovery period, the county said in a news release.
Both people were infected with the coronavirus through a household contact.
The Benton County Health Department does follow-up investigations on county residents who contract a communicable disease while traveling.
While these were the first two reported cases of COVID-19 among Benton County residents, the county is awaiting results on roughly a dozen additional tests and will inform the community if any of those people test positive.
Charlie Fautin, deputy administrator of the Benton County Health Department, told the Gazette-Times the county will make that information public as soon as possible, although it can take two or three days, and sometimes longer, to get the results.
"The testing time varies depending on where the test is sent," he said. "There's no hard and fast rule."
One thing the county won't make public, however, is the name of anyone who tests positive for COVID-19.
"This is public health standard operating procedure," Fautin said. "A lot of history with a lot of diseases has shown us that outing people individually and naming names tends to drive disease underground and make people reluctant to report disease or delay medical attention."
Instead of publicizing the names of those who test positive for the disease, public health workers will try to determine who may have been exposed to an infected person and encourage them to get tested or self-isolate.
The county is also planning a number of other steps aimed at responding to the coronavirus outbreak.
On Tuesday, the Benton County Board of Commissioners will consider declaring a local state of emergency. Gov. Kate Brown issued a statewide emergency declaration on March 8, the city of Corvallis declared a local emergency on Friday and Linn County followed suit on Monday. The Albany City Council will consider doing the same on Wednesday.
By declaring an emergency, state and local jurisdictions can apply for federal funds if their response to the pandemic exceeds their capacity.
Also on Tuesday, Benton County and the city of Corvallis plan to activate a joint emergency operations center to manage the local response to the coronavirus pandemic. The city and county have already been coordinating distribution of information through a joint information center.
After a meeting last week with social services providers, city and county staff developed guidance on preventing viral infection in food service and congregate housing and distributed it to all local organizations that provide services to the homeless.
Public information officers for the city and county are now developing multilingual handbills for distribution to people experiencing homelessness and will utilize a mass notification system to get the information to people who may be self-isolating or don't have internet access.
Concerned about COVID-19?
Sign up now to get the most recent coronavirus headlines and other important local and national news sent to your email inbox daily.