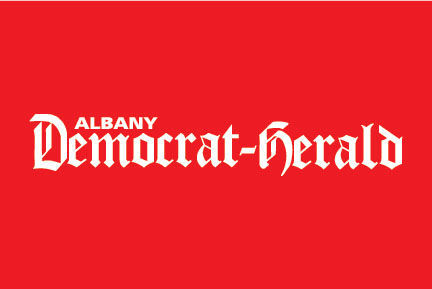 Agencies support children's resources
On behalf of Old Mill Center for Children and Families, we thank the Benton County Cultural Coalition and Consumers Power Charitable Trust for their generous support.
Funds will be used to keep our resource closets stocked with critical supplies for children and families. We will also be able to purchase multicultural instruments for our classrooms and therapy sessions. This will assist children in early learning and healing from trauma. Ultimately, they find joy and delight, and a higher quality of life. This thoughtful support from the grants benefits many families and strengthens our community.
Old Mill Center for Children and Families (Corvallis)
Bank gives grant to nonprofit agency
Altrusa International of Corvallis thanks Washington Federal Bank in Corvallis, especially Inge King, and the Washington Federal Bank Foundation for its generous grant for our Career Closet.
The Career Closet provides free workforce clothing to woman in need in our community. Quality clothing and accessories allow women to dress professionally for interviews and work and lifts their self-esteem. Thank you for a donation that changes lives. Other supporters of the Career Closet include clothing donors and Albin's Plumbing.
Altrusa International of Corvallis
Items for the Good Words column are published to recognize good deeds and charitable events. No promotions or advertising, please. Include the sender's name, address and a daytime telephone number for verification or in case of questions.
Good Words items generally should be about 150 words long or may be edited to that length. We prefer that they be sent electronically to opinion@gtconnect.com but they also can be mailed to the Gazette-Times, Attn: GOOD WORDS, P.O. Box 368, Corvallis, OR 97339-0368.
The deadline for Good Words is Friday morning, and they are published on a space-available basis, generally in the order in which they are received.