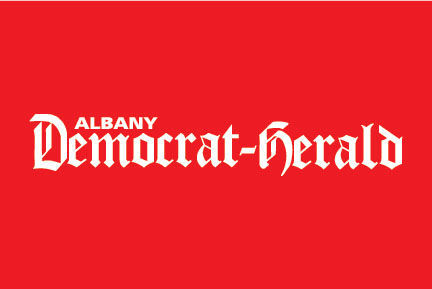 Altrusa International Corvallis, OR Foundation would like to thank everyone who contributed to our successful Autumn Cheers! fundraiser.
A special shout-out goes to KOA Journey, Samaritan Health Services, Philomath Scout Lodge, Blackledge Furniture, Barn Door Events, Central Willamette Credit Union, Corvallis Dental Group, Julie Livingston- Coldwell Banker Valley Brokers, Evelyne Hendrix, HMK Consulting, invMD Plastic Surgery LLC, Kathy Powell, Rent a Fence, Starker Forests, Sue Long Realty Group, Albin's Plumbing, Consumers Power Inc., Bronwyn Evans-Edward Jones, Michael Baughman-Farmers Insurance, Riverside Window and Door, Upper Hand Orthopaedics, and Wilson Motors.
First Alternative Natural Foods Co-Op, Honeybrine Catering, Chef Jody Eaton, Ronin Cafe and Ramen,  Nectar Creek, Compton Family Wines, 2 Towns Ciderhouse, Delicias Valley Cafe, Block 15 Brewing Co., Trader Joe's, Market of Choice Corvallis, Shari's Cafe & Pies, New Morning Bakery and Burst's Candies provided the food.
A big thank-you to all our generous silent auction donors who contributed to a fun evening. Finally, thank you to all who came and supported our cause.
It takes a plethora
We were delighted to have a plethora of community members (85-plus) volunteer to help set up the Pastega Christmas Display.
Setting the pace were fraternities Delta Tau Delta and Phi Delta Theta, along with Rotary, Kiwanis, the Corvallis High School Key Club and a variety of helpers! With this concentrated effort, the display opened Nov. 28 and is running through Jan. 1.
Our new displays are a unicorn and seven pieces from the Harry Potter series. Corvallis Copy Center, Burst's Candy, Santiam Christian High School, the Corvallis High School and Philomath High School art clubs along with Roman Yarbrough (College Hill High School senior project) excelled in their artistry on these pieces. We heartily thank you for your talent and effort!
Foundation awards an exceptional event
The Benton Community Foundation presented our inaugural Philanthropic Achievement Awards at an exceptional event on National Philanthropy Day, Nov. 15.
I offer my sincere thanks to our staff and board members, everyone who nominated a person or group for an award, and the many community members who attended. I also feel such gratitude for the people of the Benton County community for being so generous with their volunteer time, donations and enthusiasm. You truly make our community a remarkable place to live.
I would also like to recognize our event sponsors: Cornerstone Sponsors 10D Tech, Emilie Joe Pastega Simpson Fund; Mission Sponsors Horsepower Productions, Marek & Lanker LLP, and Samaritan Health Services; and Community Sponsors Corvallis Radiology, Jodi B. Herrling Photography, The Inkwell Home Store, Ilene Kleinsorge, Cam W. Little DDS, Starker Forests Inc., and Susan and Robert Poole.
And a big thank-you to the Oregon State University Naval ROTC and the OSU Interfraternity Council for stepping up and jumping in at the last minute to help with event logistics. See you all next year!
You have free articles remaining.
Benton Community Foundation (Corvallis)
Thanks for creativity and work
Heartland Humane Society extends a huge thank-you to the United Way Day of Action team from HP: Debbie Bales, Ru-ha Cai, Jean Burgess, Randy Burgess, Jose Figueroa, Van Fister, Atmakuri Kavya, Dakota Meeker, Milo Overbay, Mark Rebhuhn, Craig Tress, Logan Winfield and Tom Yeack.
They tackled three different projects at the Heartland Humane Society Thrift Shop, and we are thrilled with the results!
They covered our exposed ceiling ductwork with printed paper, transforming our shop into habitat overseen by a gigantic jungle snake; engineered, built and installed a window bookshelf, so we can showcase to the public books of special interest; and came up with a great idea of using our already-existing pegboard to provide maximum flexibility in hanging artwork for sale.
For their generosity of time and spirit, fabulous creativity and wonderful attitudes, we are very, very grateful!
Heartland Humane Society (Corvallis)
Church members work to benefit Sierra Leone
On behalf of the Paramount Chief Alimamy Lahai V and the schoolchildren and their families in Sinkunia, Sierra Leone, the Schools of Sinkunia Inc., a local 501(c)(3) nonprofit agency, would like to thank the members of First Christian Church in Corvallis.
The church donated the proceeds from this year's Craft Fair to our organization. The mission of the Schools of Sinkunia is to "build educational opportunities" in Sierra Leone, and through their help, the members of the church are helping us do that.
Church members baked pies, sewed quilts, made pottery, collected books to sell, made meals, helped vendors set up and take down, and provided janitorial service over the weekend. They donated hundreds and hundreds of hours for the project in Africa. We thank all those people who made this year's fair a success.
With your help, we are helping the Paramount Chief, whose dream it is to "offer my people a better way of life through education." Thank you for joining us in this wonderful effort!
Gregory R. Smith, Clare L. Staton and Lily M. Smith
Items for the Good Words column are published to recognize good deeds and charitable events. No promotions or advertising, please. Include the sender's name, address and a daytime telephone number for verification or in case of questions.
Good Words items generally should be about 150 words long or may be edited to that length. We prefer that they be sent electronically to opinion@gtconnect.com but they also can be mailed to the Gazette-Times, Attn: GOOD WORDS, P.O. Box 368, Corvallis, OR 97339-0368.
The deadline for Good Words is Friday morning, and they are published on a space-available basis, generally in the order in which they are received.