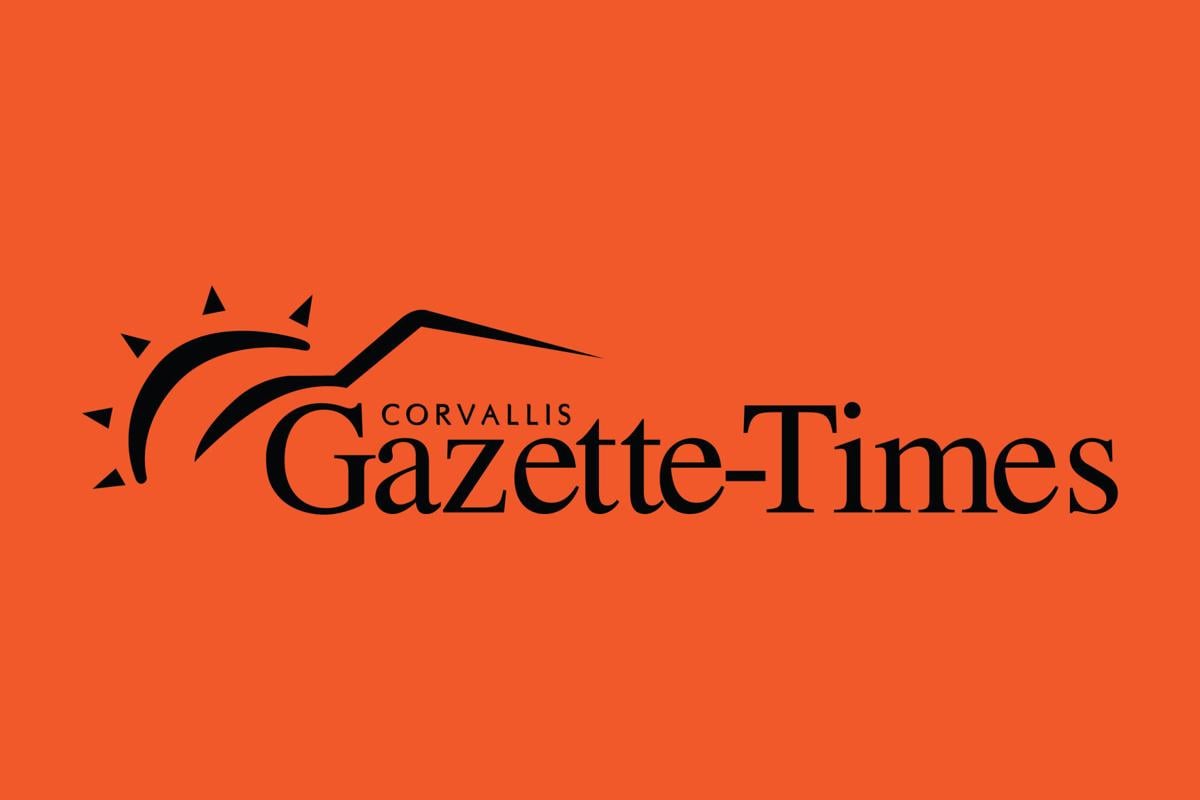 Club celebrates successful sale
Our Altrusa Club of Corvallis had a successful jewelry sale on May 6!
We would like to thank the following businesses for allowing us to have jewelry collection boxes available for the public to donate items: Blackledge Furniture, Coldwell Valley Brokers, Fitness Over 50, Northern Star and three Citizens Bank sites. We also appreciate Olufson Design staff members for their time appraising fine jewelry pieces and purchasing some pieces.
And last but not least, we would like to thank all people who donated jewelry and bought jewelry at the sale. All of our proceeds go to Altrusa service projects such as the Career Closet, literacy, Habitat for Humanity, College Hill High School, scholarships, the Educational Opportunities Program at Oregon State University, and international programs at the Corvallis Multicultural Literacy Center and abroad.
Thanks to Oregon Food Bank
Philomath Community Services would like to thank the Oregon Food Bank for its Network Support Grant of $5,000 to help make HVAC upgrades to our facility at 360 S. Ninth St. in Philomath.
These improvements will allow us to better control the temperatures in our facility, providing improved food storage conditions and energy conservation. Philomath Community Services partners, through our Food Bank and Gleaner programs, with Linn Benton Food Share, the Oregon Food Bank and the Feeding America Network, to provide food in the Philomath area for those in need.
The work was completed by Northwest Mechanical in Albany. We appreciate their in-kind contribution as well. Thank you.
Philomath Community Services
Meals on Wheels: More than meals
Meals on Wheels delivers hot and nutritious meals to older adults and people with disabilities.
In fact, it's one of the most recognizable services for older adults and people with disabilities in Linn, Benton and Lincoln counties.
But it's more than a meal. The safety check that accompanies each meal delivery helps to reduce falls, trips to the hospital or premature institutionalization. It also ensures that, in the case of an emergency or problem, medics will be called, families will be notified and our seniors will not be forgotten.
To the hundreds of volunteers across the region who make Meals on Wheels possible: You are critical to the success of the Meals on Wheels program. From serving in the kitchen to driving home-delivered routes, you notice when something is amiss in the routines of our neighbors. You are that safety check and early intervention to potentially critical medical events. We couldn't do what we do without you. Thank you!
Senior Meals Advisory Committee
Crescent Valley aids Old Mill
Every year, 24 seniors at Crescent Valley High School pair up and compete to raise money for local nonprofits.
Old Mill Center for Children and Families is one of the nonprofits, and every year we are awed and humbled by the dedication, commitment and hard work of the Mr./Ms. CV participants.
This year, over $12,500 was raised for Old Mill Center by the students of Mr./Ms. CV! We are so impressed by these bright young people, and thankful to have their hard work benefiting the children and families served by our programs. The difference they are making in our community is amazing!
Kate Caldwell, development manager
Old Mill Center for Children and Families
School thanks party donors
The Cheldelin Middle School Parent Organization would like to thank the Corvallis businesses that donated to our Eighth Grade Promotion Celebration.
We appreciated the pizzas from Woodstock's, 2 Stones, DeMaggio's, Little Caesars and American Dream. Our students enjoyed winning prizes donated by Mod Pod; Yogurt Extreme; Jamba Juice; Chipotle; 2 Stones; Burgerville; Bed, Bath & Beyond; and Francesco's Gelato.
Your support is much appreciated. Thank you for making the end of the year special for Cheldelin's 185 eighth-grade students!
Adams in Motion completes 9th year
Adams In Motion is a break-time run/walk program at Adams Elementary School.
We just completed our ninth year in which kids run/walk laps on our 0.2-mile path during the morning break. With each 10-mile "milestone," participants collect ribbons, medals, T-shirts and improved fitness! We also had two all-school events, the Autumn Amble and the Spring Run, when the whole school community covered 2017 meters. This year, students at Adams ran or walked over 3,500 miles on the AIM track.
Of course, we receive lots of support, starting with committed parent volunteers and a contribution from the Adams Parent Teacher organization. We were awarded a grant from the Road Runners Club of America "Kids Run The Nation" fund. Good Samaritan Regional Medical Center and PT Northwest donated employee badge clips to hold the students' punch cards. Dutch Bros. Coffee provided "Not-So-Hot Chocolate" coupons for our Friendship Run.
Girls on the Run gave us water bottles for the winners of the Classroom Challenge. Heart of the Valley Runners lent us equipment for both all-school run/walk events. Buena Vista Arbor Care delivered 40 yards of bark chips at a reduced rate, and those amazing parent volunteers helped spread it over our track. This wide range of support has us looking forward to our 10th year.
Thanks for help after fall
A huge thank you to you, the sweet, kind young lady who, while driving the opposite direction on Walnut of my walking on July 1, saw me bobble and then fall, and turned around to come help me.
Your compassion and concern warm my heart. I was so stunned, I'm not even certain that I thanked you.
Thank you, thank you, thank you! Wish our world had more people like you in it.
To send Good Words
Items for the Good Words column are published to recognize good deeds and charitable events. No promotions or advertising, please. Include the sender's name, address and a daytime telephone number for verification or in case of questions.
Good Words items longer than 150 words may be edited. We prefer that items be sent electronically to news@gazettetimes.com or to news@dhonline.com, but can be mailed to the Gazette-Times, attention "Good Words," P.O. Box 368, Corvallis, OR 97339-0368. Written copies can be dropped off between 9 a.m. and 5 p.m. at our office at 1837 NW Circle Blvd. Please label them "Good Words."
Good Words are published Saturday on a space-available basis, generally in the order in which they are received.