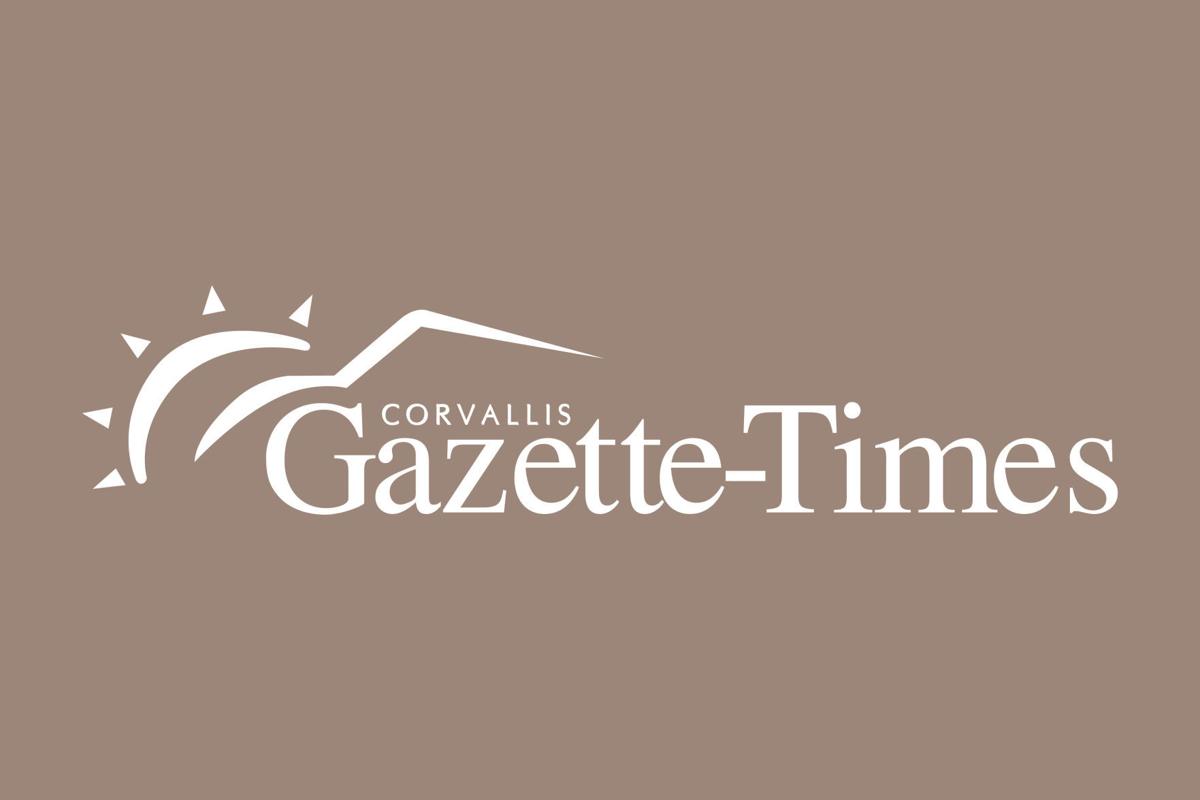 Thanks for teaching supplies
On April 13, Shannon Pimm of Kym Housley Farmer's Insurance of Junction City delivered $100 worth of teaching supplies to the teachers in Old Mill Center's Preschool, Relief Nursery, and Intensive Treatment Services.
Farmer's Insurance has a special program to support local teachers, and Shannon spearheaded efforts to bring those benefits to Old Mill Center. We are so grateful to her! The supplies will be a great help, and her surprise visit gave all the teachers big smiles.
Old Mill Center for Children and Families
Tax-Aide program thanks volunteers 
The AARP Tax-Aide program is over for 2017.
I'd like to recognize and thank all the volunteers and the sites who made it successful. The Tax-Aide program is co-sponsored by the IRS and the AARP Foundation and is run by volunteers who are IRS-certified. Each counselor must annually pass the IRS certification test and is asked to volunteer more than 40 hours over the 10-week period. 
Thank you to the Philomath Community Library, the Corvallis-Benton County Public Library, the Corvallis Senior Center and the Corvallis Elks Lodge for providing the space, utilities and internet connection for us to prepare and efile tax returns for more than 1,500 taxpayers in Corvallis and Philomath.
And a special thanks to the volunteers — instructors, counselors, site coordinators, appointment schedulers and client facilitators — who gave of their time to train and provide the service. Without their dedication, this program could not exist. 
Family grateful for caregivers
We would like to thank the entire staff of Willamette Springs Memory Care for the compassionate care they gave our mother these last four months.
Thank you for encouraging us to get Samaritan Evergreen Hospice involved as well. We will be forever grateful.
The family of Barbara Svensen
Foundation thanked for grant
On April 14, the OSU Folk Club Thrift Shop Foundation awarded $1,629 to Corvallis nonprofit agency Grace Center for Adult Day Services.
The awarded funds will be used to purchase a much-needed reception desk for Grace Center's front entryway. The Folk Club Foundation has generously supported Grace Center for many years. The club's Grants Committee awarded 37 grants in 2017, totaling $35,000, to groups that benefit youth and seniors in our community. Thank you, OSU Folk Club, for your generosity and community support!
Grace Center for Adult Day Services
Volunteers aided CASA events
CASA, Voices For Children, would like to extend a huge thank-you to some wonderful people and organizations who significantly helped during our first Child Abuse Awareness Week:
The CASA Hoopsters Basketball Team — Sen. Sara Gelser, Principal Matt Boring, Corvallis Police Department Lt. Dan Duncan, Bikers Against Child Abuse member Half-Pint, Red Robin General Manager Brent Montes, Benton County Special Olympics Coordinator Susie Peters, Oregon State University student Austin Green, Kappa Alpha Theta representative Colleen Ellis, teacher Joel Lundeen, Department of Human Services Child Welfare Supervisor Angela Cazares, BACA member Gambit, Corvallis Police Department Detective Christy Molina, Sigma Phi Epsilon representative Austin Gernhart, and CASA board member and advocate Alejandra Gonzalez and Board President John Faulconer;
Our referees, Jesse Lin and Royce Markley; and our "Star-Spangled Banner" singer — Linus Pauling student Colette Lajoie.
We also would like to thank the wonderful sponsors of our events: the Agrestic, Carla Allen Re/Max, Kappa Alpha Theta, Sigma Phi Epsilon, Red Robin of Albany, Emagine Photography and the Holiday Inn Express. We finally want to thank the many volunteers who provided us with amazing help over the course of the week: Kappa Alpha Theta, Kiwanis Club of Corvallis, Friends of the CASA Program, our wonderful program staff and our amazing interns from OSU.
Restaurants aid food campaign 
Thank you to all the wonderful local restaurants that worked with 350 Corvallis to make our "Climate-Friendly" food campaign a success.
In an effort to highlight the role of animal agriculture in climate change, our group approached several area restaurants and asked them to offer a plant-based dish for Earth Week. Nine restaurants answered the challenge: Bombs Away Cafe, Delicias Valley Cafe, House of Brews, Interzone, Magenta, Nearly Normal's, New Morning Bakery, Sky High Brewing and Tarntip.
I tried as many of the offerings as I could, and all were fantastic; I hope many others enjoyed them as well. 
Merchants help with auction
The Lebanon Square Circlers square dance club wishes to thank all the local merchants who contributed to our silent auction at the Strawberry Square Dance Festival this year.
Thank you for helping bring square dance lessons (which start Sept. 17) to individuals and families throughout the area: 1847 Bar and Grill; Backyard BBQ & Catering Co.; Berkey's Organic Blueberries; Boulder Falls Inn; Cascade Grill; Catherine's Alterations and Creations; Confederated Tribes of Siletz Indians; Country Style Pet Salon; Eastern Flow Massage; Faithful Friends Animal Clinic; Finally Together Quilt Shop; Game Time Sports Bar and Grill; Great Clips; Green Thumb Garden Center; Growler Café;
James Gang Pizza; Julie Frear, LMT; Knitty Gritty Yarn Store; Lebanon Nails; Les Schwab Tires; Like-Nu Appliance, Inc.; Linn Lanes Bowling Center; Ma's Restaurant; Mega Foods; Mo's Restaurant; Nemo's Sports Apparel and Gear; Northwest Apparel and Graphics; Oregon Jamboree; Papa Murphy's Pizza; Paul's Computer Services; Phoenix Inn; Pineway Public Restaurant and Golf Course; Raulle's Classic Barber Shop; Roy's Glass and Lock Service; Rumors Hair and Nail Salon; Seven-11; Shader Dentistry; Shari's Restaurant; Sum Yan Restaurant;
The Human Bean; the Lobby; Think Brain Candy Books; Three Rivers Casino and Hotel; and Treml's Jewelry. Thank you so much!
To send Good Words
Items for the Good Words column are published to recognize good deeds and charitable events. No promotions or advertising, please. Include the sender's name, address and a daytime telephone number for verification or in case of questions.
Good Words items longer than 150 words may be edited. We prefer that items be sent electronically to news@gazettetimes.com or to news@dhonline.com, but can be mailed to the Gazette-Times, attention "Good Words," P.O. Box 368, Corvallis, OR 97339-0368. Written copies can be dropped off between 9 a.m. and 5 p.m. at our office at 1837 NW Circle Blvd. Please label them "Good Words."