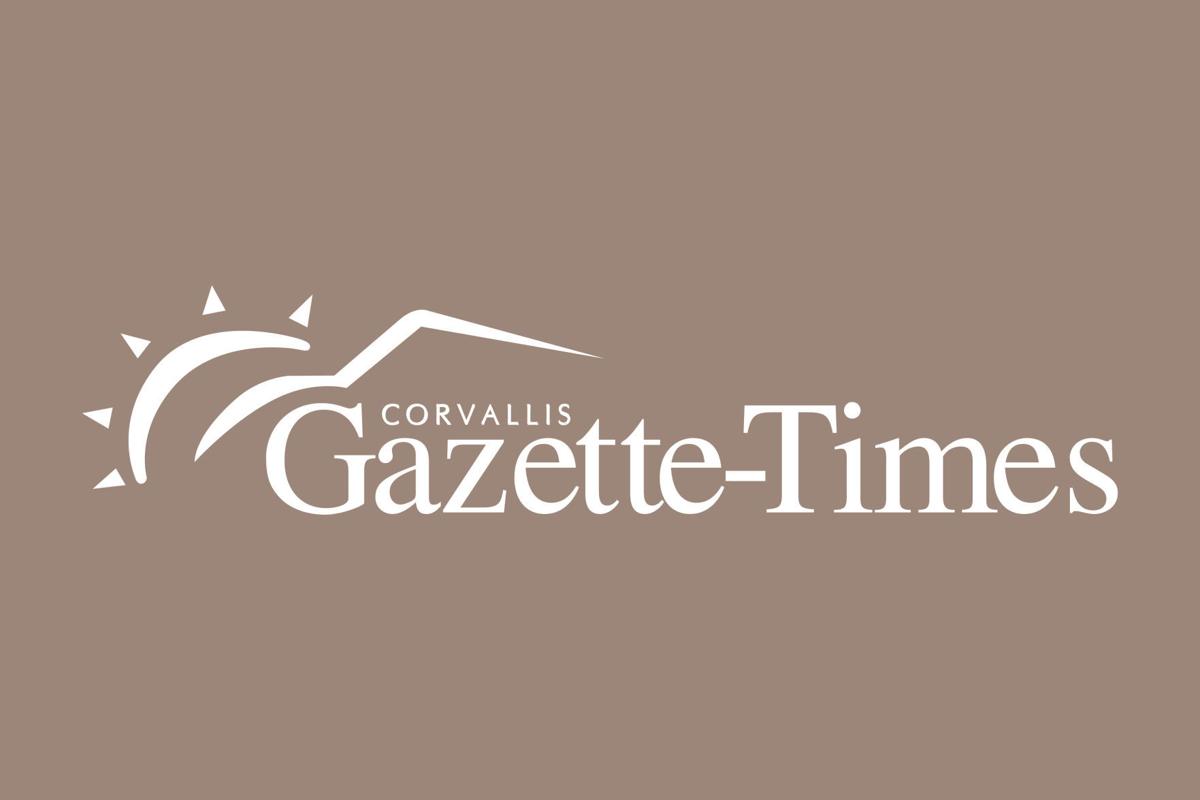 Career convention scores a success
Our 10th Benton County High School Career Convention was a success!
Hard to believe we have had close to 300 volunteers each year to help our juniors in the county work on interviewing skills, social networking with businesses and hearing from over 70 career speakers! Great food for our volunteers from Corvallis School District Catering, and special thanks to our paid sponsors who allow us to use Oregon State University facilities to give a professional day for the students.
The students looked sharp and professional, asked good questions and were eager to begin their journey towards a career. Thank you for this wonderful event that would not happen without this supportive community of our students!
Thank you for the Valentine cards
Thank you, Oregon State University Circle K Club members, an organization associated with Kiwanis.
We were pleasantly surprised when we were asked and received Valentine cards addressed to each and every one of our residents. The look on our residents' faces on Valentine's Day morning was priceless. It was a day full of love all the way around.
Cheers to all of you who made such an impact on 48 seniors in this community.
Regency Park Place Assisted Living (Corvallis)
Heartfelt thanks for donation
On behalf of our staff and the children and families we serve, Old Mill Center for Children and Families extends heartfelt thanks to Subaru of Corvallis for its donation of $3,000 last month.
Subaru of Corvallis donated $5 for each assist made by the Lady Beavs basketball team, then surprised us by rounding up the final total to $3,000! They presented us with the final check mid-court during the first half of the Oregon State University/University of California, Los Angeles, women's basketball game on Feb. 16.
And, rather than spending their paid advertising time during the Lady Beavs season promoting themselves, they devoted their audio/visual opportunities on the big screen to several local nonprofit agencies, to allow them to share their mission. We are honored to partner with Chip Edwards, general manager, and the team at Subaru of Corvallis.
This generous gift helps Old Mill Center continue its mission of providing educational, social, emotional and family services to a diverse population of children. Thank you for your support and generosity, Subaru of Corvallis; your commitment to the local community is tremendous!
Old Mill Center for Children and Families (Corvallis)
A big thank-you for generosity
I've been wanting to write a note to tell LeAnna, the guest services manager at the Phoenix Inn, a big thank-you!
About the first part of February, my sister Karen and her husband wanted to renew their wedding vows. They had wanted to do it on their 50th anniversary, but Karen didn't think she would make it that long, because at the beginning of January she had been put on hospice. On Feb. 7, they celebrated their 48th.
I had called around a few places, and then I thought I would try the Phoenix Inn. I told LeAnna the situation and said we wanted to do this on Feb. 18. She started asking me some questions. I stopped her to ask her for the price, and she said, "No, you have the room. Consider it a blessing for your sister." I was just so surprised by her generosity.
We talked and set it up for Feb. 18. On Feb. 13, I had to call and cancel it because my sister passed away. LeAnna again offered the room to us for Karen's celebration of life. So I accepted and we celebrated her life there on Feb. 25. What a great staff LeAnna has at the Phoenix Inn; they were all just so helpful and we appreciated everything they did for us.
Thanks so much, LeAnna, from the friends and family of Karen Leys.
Thank you to our community
The family of Clayton Wood wishes to extend our sincere message of "thank you" to our community of friends and neighbors for your support, prayers, love and presence.
We are very grateful for the prepared food and floral arrangements and the memorial contributions in his name to Good Shepherd Lutheran Church and St. Jude's Children's Hospital. We certainly will miss the special man in our daily lives; however, his great quality, knowledge, wisdom and love will live on in memories!
Items for the Good Words column are published to recognize good deeds and charitable events. No promotions or advertising, please. Include the sender's name, address and a daytime telephone number for verification or in case of questions.
Good Words items longer than 150 words may be edited. We prefer that items be sent electronically to news@gazettetimes.com or to news@dhonline.com, but can be mailed to the Gazette-Times, attention "Good Words," P.O. Box 368, Corvallis, OR 97339-0368. Written copies can be dropped off between 9 a.m. and 5 p.m. at our office at 1837 NW Circle Blvd. Please label them "Good Words."