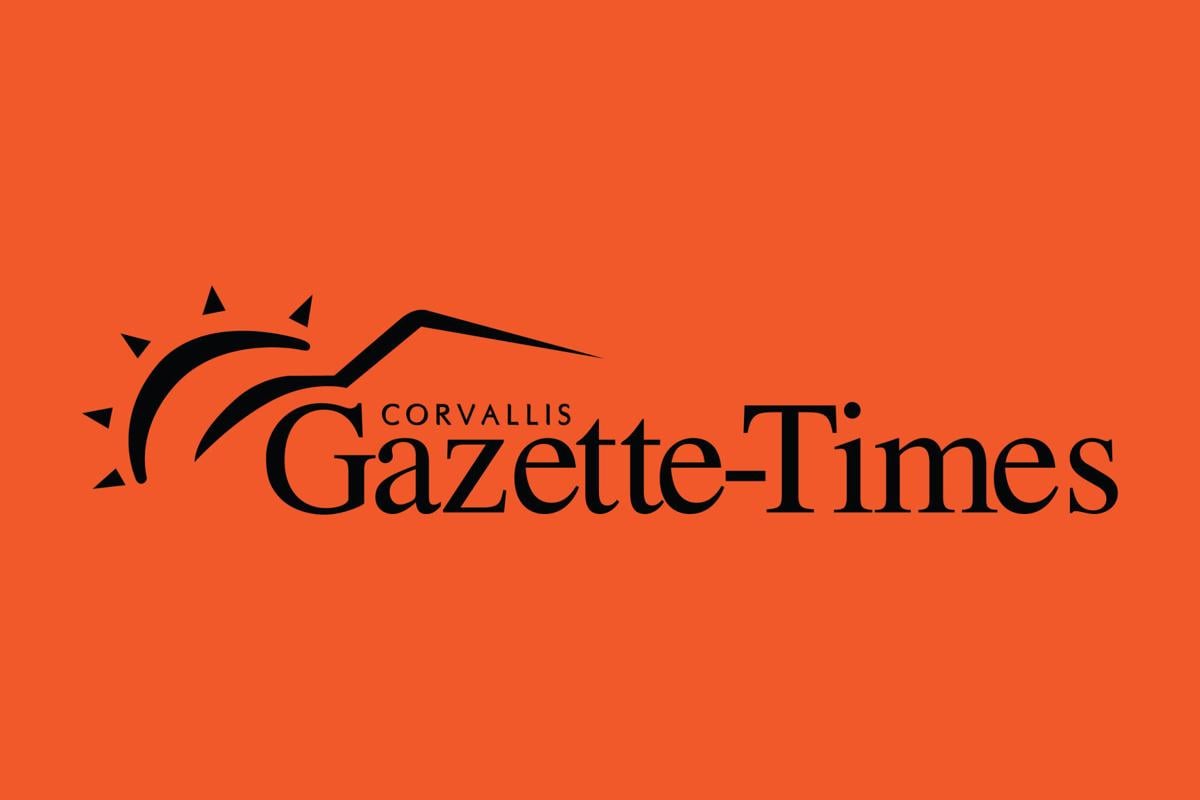 Thanks for help in emergency
We are so thankful for the three strong men from FireMed who recently came to our house to help us in an emergency.
My wife fell in the bathroom in the early morning hours and I was unable to lift her up myself. Therefore, I called 911 and specified FireMed and they were out in a jiffy. They got her on her feet in a matter of seconds and she was back on her own. We were so relieved and grateful that we had such outstanding, professional and efficient help in our time of need.
We are so fortunate and blessed in this community to have such exceptional and remarkable young men working for FireMed. They are truly angels of mercy.
Church members beautify school
The Garfield Elementary School community would like to thank Corvallis Evangelical Church for its gracious volunteer and supply support.
On Aug. 27, more than 25 church members donated their morning to support our school community.  Volunteers trimmed shrubs, weeded around the school, decorated bulletin boards and helped teachers in their classrooms. Teachers, staff members and students are so grateful to have this support. We would also like to thank the church for their generous donation of school supplies and bark mulch to beautify the school.
Corvallis Evangelical Church's generosity helps all of us at Garfield create an amazing learning environment for all of our students.
Garfield Elementary School
Thanks for help with tournament
Thank you to the following businesses for their sponsorships and generous donations of food, beverages and raffle prizes for the 2017 Mario Pastega Memorial Golf Tournament.
A special thanks to our sponsors, the Mario and Alma Pastega Family Foundation and Barker Uerlings Insurance; meal and beverage sponsors, Pepsi Beverage Co. and Sodexo; course sponsors, Corvallis Radiology, GBC Construction, LLC, Good Samaritan Regional Medical Center, Orrick and Samaritan Health Services; hole sponsors, Devco Engineering, Gerding Builders, Holland & Knight, Kay Dawson, Kernutt Stokes, LLP, Pacific Power and Wells Fargo Bank; and radio sponsor, KRKT.
Thank you, all team players and volunteers, for your contribution.
Thank you, Market of Choice, Blue Heron French Cheese Co. of Tillamook, Burst's Chocolates, Garland Nursery, Gretz Goldsmiths, Rick and Terre Mehlhaf, Olufson Design, Shonnard's Nursery, Sibling Revelry, The Clothes Tree, the Inkwell Home Store, the Old Spaghetti Factory, Trader Joe's, Pastega Food and Beverage, Pepsi Beverage Co. and Eola Hills Wine Cellar.
Thank you to our sponsors, the Corvallis Country Club, the Mario and Alma Pastega Family Foundation, Barker Uerlings and Good Samaritan Regional Medical Center.
Your contributions helped fund the expansion of Mario Pastega House, a home away from home. The home has offered families, friends and patients valuable comfort and convenience during treatment at Good Samaritan Regional Medical Center and the new Samaritan Pastega Regional Cancer Center.
Mario and Alma Pastega Family Foundation
Humane Society thanks partners
Thank you to the large team of volunteers from HP Inc. who chose to work at Heartland Humane Society for United Way's Day of Caring 2017.
In one morning they accomplished vital landscaping tasks that otherwise would have consumed several days of staff time. We are grateful for their hard work and enjoy partnering with them each year.
Heartland would also like to send a shout-out to the Greenberry Tavern for hosting a Heartland benefit concert, and local musicians Wild Hog in the Woods and Siobhan for lending their talents to the cause. The generous patrons of Greenberry Tavern raised nearly $450 for the animals at Heartland! Heartland Humane Society relies on the generosity of our community; we are lucky to have these local organizations support our mission.
Old Mill thanks HP workers
Thanks to the Hewlett-Packard employees who worked so hard at Old Mill Center for Children and Families during the annual Day of Caring.
This year's group did a wonderful job of cleaning the center's grounds, clearing away weeds and spreading bark throughout the flowerbeds. They pressure-washed the building and took care of many small tasks in the building to help us with efficiency and cleanliness.
The United Way Day of Caring is always a great local event, and Old Mill Center is so grateful to have the Hewlett-Packard team work with us! So much hard work and yet so many smiles! Thanks!
Old Mill Center for Children and Families
Community supports CARDV
Thanks to the overwhelming support of the community, the Center Against Rape and Domestic Violence Taco Feed was a great success!
It was a packed house at Calapooia Brewing, where the staff served up delicious tacos and refreshing beverages! Colorful raffle baskets were overflowing with fantastic prizes donated by 50-plus businesses and individuals in Albany, Lebanon, Sweet Home, Corvallis and beyond.
Over $3,300 was raised to support services for survivors of domestic and sexual violence in Linn and Benton counties. This event would not have been possible without the generous support of our sponsors: Calapooia Brewing Co., Central Willamette Credit Union, Samaritan Health Services, Pacific Power and Xtreme Grafx. Thank you!
Center Against Rape and Domestic Violence
The boardwalk looks fantastic
Thank you to everyone who was involved in the rebuilding of the Marys River Natural Area Boardwalk. It's fantastic!
It's been a long six years slogging through the mud with the dog to see the wetlands, so I'm thrilled with the design and functionality of the boardwalk. This is the sort of thing that makes Corvallis a great place to live. If you have half an hour, drive south on Brooklane Drive and check it out! It's a beautiful place and worth a stroll!
Items for the Good Words column are published to recognize good deeds and charitable events. No promotions or advertising, please. Include the sender's name, address and a daytime telephone number for verification or in case of questions.
Good Words items longer than 150 words may be edited. We prefer that items be sent electronically to news@gazettetimes.com or to news@dhonline.com, but can be mailed to the Gazette-Times, attention "Good Words," P.O. Box 368, Corvallis, OR 97339-0368. Written copies can be dropped off between 9 a.m. and 5 p.m. at our office at 1837 NW Circle Blvd. Please label them "Good Words."
Good Words are published Saturday on a space-available basis, generally in the order in which they are received.