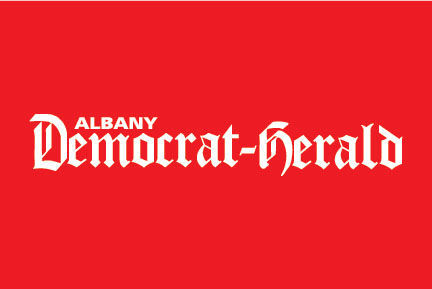 Heartfelt thanks for support
On behalf of Old Mill Center for Children and Families, we offer our heartfelt thank-you to the M.J. Murdock Foundation and the Chambers Foundation for their generous support of Old Mill Center's Relief Nursery program.
Funds from the Murdock Foundation supported the facility improvements needed to open the Monroe Satellite Relief Nursery. The Chambers Foundation funds will support parenting groups at our Corvallis and Monroe sites. Relief Nursery services 1) promote age-appropriate early learning and kindergarten readiness, 2) prevent child abuse and neglect, 3) facilitate greater literacy, and 4) assist parents in networking with each other, reducing isolation and increasing resiliency.
Children will learn social emotional skills and grow foundations to succeed as happy citizens, contributing to a healthy community and a balanced world.
Old Mill Center for Children and Families (Corvallis)
Generous people participate in program
The Arc of Benton County extends heartfelt thanks to the generous people in our community who participated in the Giving Tree program this holiday season.
The Arc received gift requests for more than 65 people this year, far exceeding the number of requests received in any of the last 10 years.
The intent of this Giving Tree is to provide holiday gifts for people living with intellectual and/or developmental disabilities who might not otherwise receive a gift.  Identity of the recipients is not revealed, and those who purchase gifts do so anonymously, thus without recognition. This certainly is the spirit of giving!
On behalf of The Arc and the gift recipients, thank you for again supporting this special tradition. The 2020 Giving Tree will be in place at The Arc Thrift Store (Ninth Street and Beca Avenue) in late November!
The Arc Giving Tree Committee (Corvallis)
Group uses lunch money for donation
The office of John Croy of Edward Jones Investments would like to give a big thank-you to the folks at Batelle Contractor at National Energy Technology Laboratory.
These people used money that would have been used for a holiday lunch for their department to buy and donate toys and clothing to our annual Toys for Tots gift drive. Your group's generosity is greatly appreciated!
Office of John Cory of Edward Jones Investments (Corvallis)
Items for the Good Words column are published to recognize good deeds and charitable events. No promotions or advertising, please. Include the sender's name, address and a daytime telephone number for verification or in case of questions.
Good Words items generally should be about 150 words long or may be edited to that length. We prefer that they be sent electronically to opinion@gtconnect.com but they also can be mailed to the Gazette-Times, Attn: GOOD WORDS, P.O. Box 368, Corvallis, OR 97339-0368.
The deadline for Good Words is Friday morning, and they are published on a space-available basis, generally in the order in which they are received.