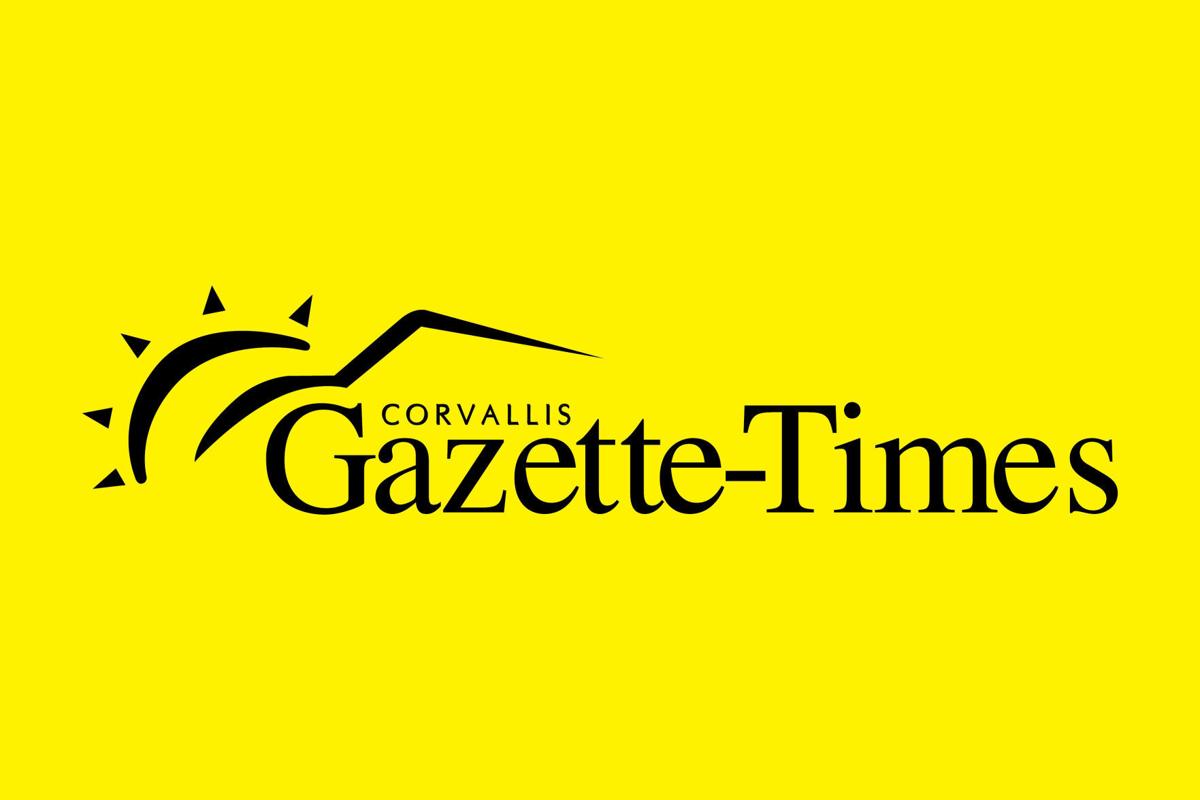 Care for mother much appreciated
I'd like to express my heartfelt thanks to Willamette Springs Memory Care and its staff for the outpouring of compassion and sensitivity my family received in the days prior to my mom's death and the year and a half my mom was a resident there.
The care my mom received there was phenomenal. After the death I realized how fortunate I had been to find a facility that met her needs and treated her as though she was a member of their own family.
My thanks seem insignificant after all they have done for us. Navigating the senior care options can be difficult as best, but in my grief I can take comfort that she felt loved there, and I visited her at a place where I felt happy to be.
Center grateful for Kiwanis grant
Old Mill Center for Children and Families wishes to thank the Kiwanis Club of Corvallis for the grant it awarded us in May.
The funds will enable us to purchase rain gear for the children in our relief nursery and preschool programs, and will allow children aged 9 months to 5 years to participate safely in outdoor activities while staying dry and comfortable during wet weather. This is a basic comfort not readily available to all children, and access to appropriate outerwear will make a substantial difference for many of the kids we serve.
The Kiwanis Club of Corvallis Youth and Young Services Committee is clearly committed to its goal of supporting the needs of children in our community. Our teachers, parents and children are immensely grateful for your support.
Old Mill Center for Children and Families (Corvallis)
Zonta Club backs Grace Center
Grace Center for Adult Day Services thanks the Zonta Club of Corvallis for the generous grant award of $1,000 received on June 19 for our financial assistance program.
Zonta has been extremely supportive of Grace Center for many years and we deeply appreciate all that the club has contributed throughout the years, not only financially, but also in other ways, such as delivery of fresh flowers, opportunities to spread the word about Grace Center at the Zonta auction and Zonta gatherings, and supplying volunteers for our program or our board of directors. From all of us here, thank you!
Grace Center for Adult Day Services (Corvallis)
Albany Parks grateful for canoe gift
Albany Parks & Recreation would like to extend a heartfelt thank-you to Red Canoe Credit Union for the donation of a canoe to the Albany Community Pool. 
The canoe will be used primarily for the Water Awareness Program, which ensures that every third-, fourth- and fifth-grader in Albany learns how to be safe in and around water.
The objective of the program is to have all students be able to jump into deep water and swim 20 feet without stopping by the time they complete the program as a fifth-grader. Statistics tell us that most people drown within 20 feet of safety. We feel that if students can swim 20 feet in deep water, they have a better chance of survival if they unexpectedly fall into water.
Students also learn about life jackets and safe boating. On life jacket and boating safety day, third-graders learn the difference between the front and back of the canoe. They safely enter and exit the canoe with a rocky ride to experience balancing the craft.
Fourth-graders enter the canoe safely, tip it over, go to the ends of the canoe and hold on to each other's wrists. This reinforces the importance of staying with your boat. It also keeps a group from separating in a boating emergency.
Fifth-graders safely enter the canoe, tip it over, turn it right-side-up full of water, climb back into it and paddle with their hands. This also reinforces staying together and making progress together toward safety.
Thank you, Red Canoe Credit Union, for helping us build a safer community!
Albany Parks & Recreation Department
Hospice thanks state Arts Commission
On behalf of the board of directors, staff, volunteers and the families served by Lumina Hospice & Palliative Care, thank you to the Oregon Arts Commission for supporting end-of-life care for dying patients.
Lumina received a $4,000 Arts Build Communities grant from the commission to provide art and music-based intervention for hospice patients living in the Mid-Willamette Valley. Funds will be used to contract professional artists and musicians to deliver services to hospice patients at the patient's residence. Offering therapeutic arts and music services gives hospice care providers an additional tool to draw from to help meet the unique needs of every individual we serve.
Although our name has changed from Benton Hospice Service, our commitment to the community has not. Thank you, Oregon Arts Commission, for supporting our nonprofit mission to provide compassion, comfort and support through your end-of-life experience in the Mid-Willamette Valley.
Lumina Hospice & Palliative Care (Corvallis)
School thanks party donors
The Cheldelin Middle School Parent Organization and Administration would like to thank all of the parents/family and community members for supporting the eighth-grade promotion party/breakfast.
It was a great way for our 196 students to end the year on a high note.
Thank you to the following businesses who donated food or raffle items for the celebration: AMC Theaters, American Dream Pizza, Barker Uerlings Insurance, Broken Yolk, Costco, DiMaggio's New York Pizza, Dutch Bros., Fred Meyer, Little Caesar's Pizza, Market of Choice, Papa John's Pizza, Papa's Pizza, Safeway (Circle Boulevard), Safeway (Philomath Boulevard), 2 Stones Pizza, Woodstock's Pizza and Yogurt Extreme.
Thank you also to the parent donors and chaperones. We are very appreciative of your help.
Cheldelin Middle School (Corvallis)
Local resident appreciates book
Thank you, Karen Towner Slotta, ordained Methodist minister, for writing and publishing your fourth book, titled "She Who Laughs, Lasts!"
These brilliant and humorous essays caused me to read this 356-page book in three days without putting it down. You start with a heartfelt tribute and dedication to your brother Sibley on the day he died. You describe your life's important cities, including Corvallis. You give social commentary as well as discussions of pets, poems and prayers.
And you included the story of my Biblical Peter in telling the warden I didn't know you. You end with the golden telephone, which could have been in Corvallis. Thank you again for sharing your life stories.
Charles Wesley "Chuck" Peckham
Items for the Good Words column are published to recognize good deeds and charitable events. No promotions or advertising, please. Include the sender's name, address and a daytime telephone number for verification or in case of questions.
Good Words items generally should be about 150 words long or may be edited to that length. We prefer that they be sent electronically to opinion@gtconnect.com but they also can be mailed to the Gazette-Times, Attn: GOOD WORDS, P.O. Box 368 Corvallis, OR 97339-0368. Written copies can be dropped off between 9 a.m. and 5 p.m., Monday through Friday, at our office at 1837 NW Circle Blvd. Please label them "Good Words."
The deadline for Good Words is Friday morning, and they are published Saturday on a space-available basis, generally in the order in which they are received.