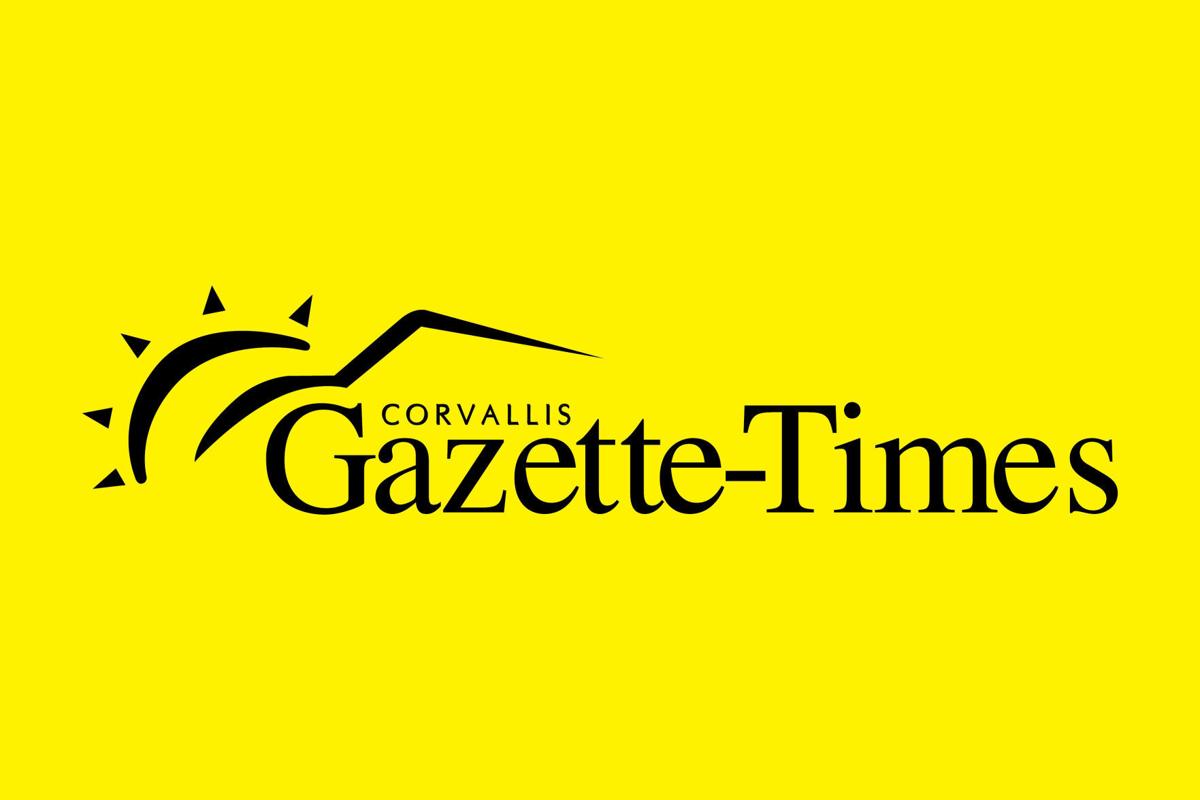 Thanks for reading with youth
Willamette Neighborhood Housing Services would like to thank the Kiwanis Club of Corvallis Sunrisers for reading with our youth this summer at our affordable housing property, Alexander Court Apartments.
Special thanks to Peggy Henson, chair of the Books for Kids Project, who coordinates with staff members to schedule a time where a Kiwanis Sunriser reads stories to the kids and lets them select a book of their choice to take home with them. This is a fantastic program and we are so thankful for this partnership. The kids are too!
Willamette Neighborhood Housing Services (Corvallis)
Search committee appreciated
Visit Corvallis thanks Alexandra Eder for her volunteer efforts and leadership as chair of our Visit Corvallis Executive Director Search Committee.
Her skills in defining the process, developing objective hiring criteria, scheduling the interviews and involving industry professionals were a great asset to Visit Corvallis and our success. A thank-you to the other dedicated committee members: board members Erin Sneller and Cindee Lolik, volunteer executive director Curtis Wright and Kari Westlund of Travel Lane County. Because of their hours of service, we found a new visionary executive director, Christina Rehklau, in just two months.
Visit Corvallis looks forward to filling our hotel rooms and generating more revenue for local businesses.  
Zonta supports family caregivers
Lumina Hospice & Palliative Care thanks the Zonta Service Foundation for granting $808 to Lumina's caregiver support program.
Most people with serious illness rely on unpaid assistance from family and friends. Caregiving can be overwhelming. Lumina offers caregiver support groups and classes; however, caregiving often is an isolating experience and not every caregiver is able to attend these groups. Reasons include cost of hiring professional caregivers, depression, fear of judgement, scheduling conflicts and caregivers' own health concerns.
Zonta's support will allow us to provide support to caregivers who aren't able to attend our groups and classes, through the use of individually paced educational videos, workbooks and journals created by author and speaker Elaine Sanchez. Her Caregiver Survival Training Program for family caregivers can be practiced in the caregiver's own home at a pace that fits. 
Although our name has changed, our commitment to the community, and to family caregivers, has not. Thank you, Zonta!
Lumina Hospice & Palliative Care (Corvallis)
da Vinci Days says thanks for Day of Sharing
On behalf of the board of directors of da Vinci Days, we'd like to extend our sincere appreciation to Many Hands Trading for its generous donation.
Day of Sharing is a great opportunity for community members to shop a small, unique business and have a portion of the day's sales benefit a local nonprofit agency. We were fortunate to participate on June 23, and Many Hands Trading was so helpful and gracious, from providing marketing support to helping us set up our table to greeting customers and sharing information about our events, they were a great resource.
Special thanks to Dakota Cloud for being so accommodating. 
da Vinci Days is reliant upon sponsorships and donations, and having local businesses help us in our efforts is so valuable. Thank you!
da Vinci Days (Corvallis)
Congratulations to students, thanks to volunteers
We would like to congratulate all the students who participated in the annual 4-H Wildlife Stewards Summit held in May at Hoover Elementary School in Corvallis.
This year this youth conference brought together 350 students from Kings Valley Charter School, Jefferson Elementary School, Muddy Creek Charter School, Franklin School and Hoover School. Student presentations were exceptional and many will be on display in the 4-H building at the Benton County Fair, Aug. 1 through 4.
We would like to thank the Kiwanis Club of Corvallis for its generous donation which helped to make this event possible. In addition, our sincerest gratitude to Art and Marilyn Bervin, Cliff Heselton and the teachers who make outdoor science learning part of their curriculum. It takes a strong team of 4-H volunteers, judges and community presenters to make this day memorable for students.
Our sincerest thanks to the U.S. Forest Service Willamette Refuges, the Benton Soil &Water Conservation District, the Institute for Applied Ecology, the Audubon Society of Corvallis, Avery House Nature Center, the Oregon State University Extension Service Water Quality program, and Lane and Linn county 4-H.
OSU Extension Service Benton County 4-H (Corvallis)
CV students raise funds for center
Old Mill Center for Children and Families would like to thank the hardworking students of the 2018 Mr. and Ms. CV charity fundraising program at Crescent Valley High School for their generous donation to our cause.
These dedicated students put in tremendous effort to organize a variety of fundraisers throughout the year, culminating in the Mr. and Ms. CV Pageant in April. The proceeds from their endeavors benefit Old Mill Center, Jackson Street Youth Services, and Children's Miracle Network.
These students should all be immensely proud of the contributions they made to their community. We applaud their commitment to serving charitable organizations, and we wish them all the best in their post-graduation endeavors.
Old Mill Center for Children and Families (Corvallis)
Co-op contributes to summer concert
The First Alternative Natural Foods Co-op supports and nourishes the community in so many ways.
We at the Corvallis Environmental Center want to extend our wholehearted thanks to them and everyone on their team for their generous contribution to our recent event, the first SAGE Summer Concert. Not only did they cook up and serve delicious, healthful food all evening long, but they did so with genuine smiles on their faces, and so kindly donated 75 percent of all the evening's proceeds back to our organization.
This money will go to support our SAGE Garden and our Farm to School program.
We appreciate First Alt Co-Op and its wonderful partnership so very much. Thank you from the CEC!
Corvallis Environmental Center
Festival was fantastic
Special thanks to the following for helping the Downtown Corvallis Association deliver a fantastic 2018 Red White & Blue Riverfront Festival to the Corvallis community:
Committee members: Gary Evans (chair), Greg Little (music), Marc Vomocil (volunteer coordinator), Steve Hessel (festival hero), Pete Meyer (Parks and Recreation), Randy Joss (announcer), Amy Tatala-Beck (poster designer), Monica Pepin (DCA helper), Curt McCann and Ben Danley (committee members and festival volunteers), and Joan Wessell (blessed).
Title sponsor: Toyota of Corvallis.
Sponsors: Marysville Properties, Columbia Distributing, Clodfelter's Pub, Squirrel's Tavern, KEZI-9, Republic Services, Downtown Corvallis Association, Corvallis Parks and Recreation Department, Element Graphics, Holiday Inn Express, and Barker-Uerlings Insurance.
Festival volunteers: Darlee Peterson, Ely Kimberlin, Lisa Luthy, Chuck and Lisa Grato, John Booker, Pat McCann, Tamme Young, Brayleigh & Jax, Ben Danley, Claire Bryggman, Joan Wessell, Marilyn Schmidt, David Dodson, Kristin Rifai, Cindy Beach, Bill and Becki Goslow, Hugh and Elizabeth White, Sue Rohner-Brown, Jim Vomocil, Jack Moran, Cameron Lee, Marc Vomocil, Kim Holmes, Kelly Tharp, Janet Holcomb, Morgan, Steve Pilkerton, Kim Holmes, Paul, Joe Williams and Debbie.
Please forgive me if I unintentionally left out your name! 
To Steve Hessel, owner of Clodfelter's, for his generous donation to the Downtown Corvallis Association!
To all who attended the festival and to everyone who generously donated at the gate: a very warm Downtown Corvallis Association thank-you to each and every one of you!
Downtown Corvallis Association
Items for the Good Words column are published to recognize good deeds and charitable events. No promotions or advertising, please. Include the sender's name, address and a daytime telephone number for verification or in case of questions.
Good Words items generally should be about 150 words long or may be edited to that length. We prefer that they be sent electronically to opinion@gtconnect.com but they also can be mailed to the Gazette-Times, Attn: GOOD WORDS, P.O. Box 368 Corvallis, OR 97339-0368. Written copies can be dropped off between 9 a.m. and 5 p.m., Monday through Friday, at our office at 1837 NW Circle Blvd. Please label them "Good Words."