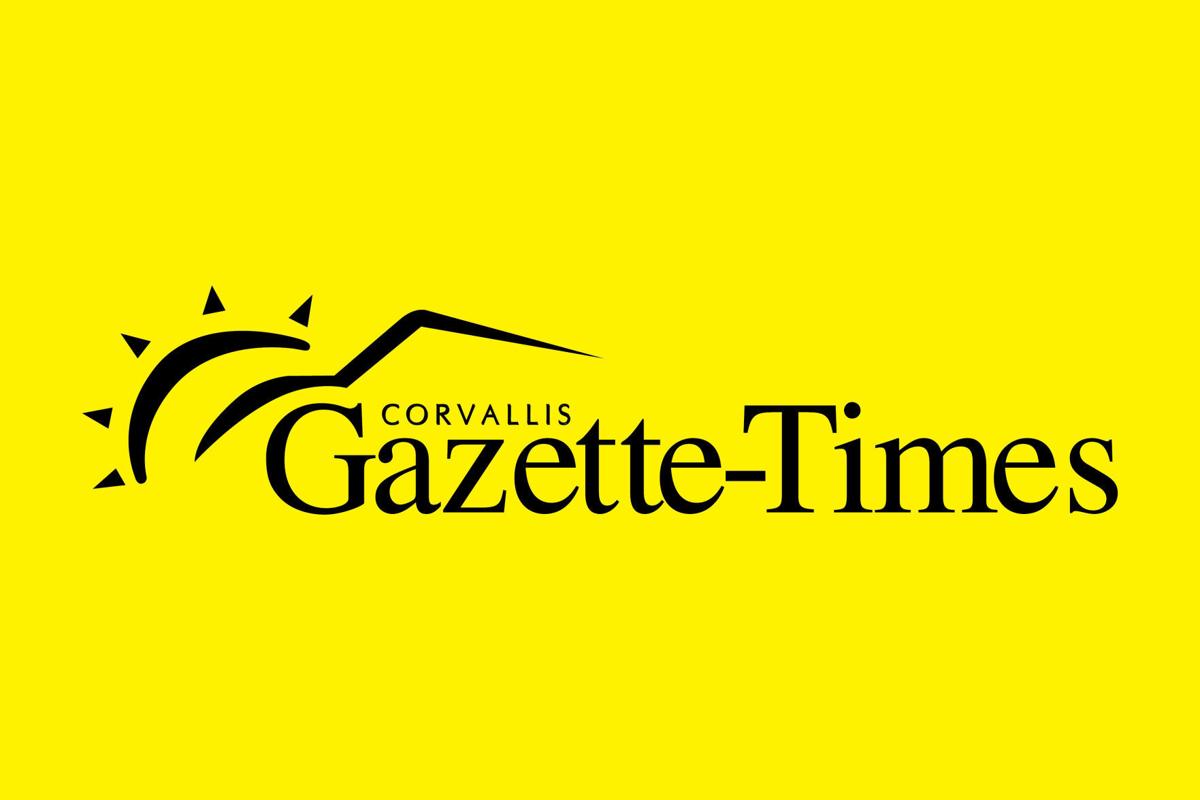 Old Mill expresses gratitude
Old Mill Center for Children and Families would like to express our profound gratitude to everyone involved in putting on our annual dinner and auction on May 12.
Thanks to the generous efforts of sponsors, volunteers, donors and staff, we were able to exceed our financial goal to help support our mission of assisting children and families in the community.
Our thanks to presenting sponsor Duerksen and Associates, who also donated the car for our raffle; Gerding Builders LLC for sponsoring the raffle; major sponsors Market of Choice, Samaritan Health Services, Republic Services, Tax & Wealth Management LLP, NW Natural, Hull-Oakes Lumber Co., Peak Internet and all our table sponsors.
Thank you also to Valley Catering, Airlie Winery, Cardwell Hill Cellars, and Mazama Brewing for providing food and beverages for the event, as well as to WesternU COMP Northwest and the Oregon State University Accounting Club for their hard work as volunteers.
Special thanks to Candy Pierson-Charlton and David Charlton for coordinating volunteers on the day of the event, and to Alicia McWilliams, Becki Goslow, Becky Berglund, Bettina Schempf, Beye Antonsen, Brenda Coleman, Cheryl Narver, Cindy Bond, Dennis Hanson, George Cuniff, Jan Zajicek, Linda Ward, Sid Lasswell and Sue Cook for volunteering on our auction committee.
And finally, thank you to all those who donated items for the auction, especially those who replaced their donations after they were stolen from our storage unit on April 30. We are humbled by the support the community has shown us over the past weeks, and we thank you all for helping to make our work possible.
Old Mill Center for Children and Families (Corvallis)
Foundation boosts conservation project
The Institute for Applied Ecology would like to thank the Oregon Community Foundation for awarding $24,882 in May to our Sagebrush in Prisons Project.
The award allows the project to engage incarcerated men at Warner Creek Correctional Facility near Lakeview in conservation, education and their local community.
The prisoners will raise sagebrush plants for restoration after wildfire, receive vocational training, and participate in monthly education and guest lectures in land management and conservation. Once ready for planting, Institute for Applied Education staff will work with local schoolchildren at restoration sites near Paisley to plant sagebrush on public lands in support of the greater sage grouse.
Half of all Oregon inmates do not receive vocational training during incarceration, yet education and training are known to reduce Oregon's recidivism rates. This project provides ecological education to a largely underserved population in a way that also enhances inmates' spirits and long-term prospects, along with restoring habitats in the area and engaging local communities.
The value of this project is summed up nicely by an inmate: "The Sagebrush in Prisons Project provides us with something that is scarce in prison: opportunity — an opportunity to keep busy and avoid negative people and bad activities; a chance to apply oneself to a good cause and be part of something larger than yourself; an opportunity to help the environment and be a contributor to the goodness and well-being of our community, and to gain skills and knowledge; progressing rather than regressing."
We are grateful for the support of the Oregon Community Foundation's Rehabilitating People and Nature Through Restoration Grant Program, the Bureau of Land Management, in-kind support from inmates and Oregon Department of Corrections staff, and Paisley and Lakeview schools for support of the Sagebrush in Prisons Project.
Institute for Applied Ecology (Corvallis)
Dinner auction another success
Thank you to all who attended, participated in or contributed to our eighth annual Bridge of Hope Dinner Auction at the Linn County Fair and Expo Center Main Exhibition Hall.
The event, Albany Helping Hands' primary fundraiser each year for shelter and kitchen operations, was attended by more than 350 people.
Linn County Commissioner Will Tucker acted as master of ceremonies and auctioneer, with Valley Catering providing this year's dinner.
This year's Spirit of Pastor Bailey Award for Volunteer of the Year was presented to John Donovan, a longtime volunteer and development director.
A special thank-you to our sponsors and donors, who include but are not limited to Coastal, OFD Foods, Santiam Christian School, AAsum-Dufour Funeral Home, Caldwell Realty Group, Boshart Trucking, Central Willamette Community Credit Union, Les Schwab, Fisher Funeral Home, Frank and Linda Morris, Jim and Phyllis Richards, God's Gear/Sheppard House, Love INC, Nate Ebb, Albany Hearing Center, Jim Sapp, Nine Plus LLC, Three Lakes RV Storage,  Mennonite Village, Dahled Up Construction, Oxford House;
Mike Davis/Holistic Housing, Dan Kress, the Java Network, Eagle Eyes Verify LLC, James Whittington Jr., Jenks Hatchery, Gray Farms, Burcham Metal, Eads Broadcasting (KGAL/ KSHO), Mennonite Village Foundation, Emerson and Linda Smoker, Wayne and Wanda Scheler, Ed and Felicia Sweet, Clay Dluehosh, Dan Steele Insurance, Smith Group/Courtesy Corner, Chris and Kathy Erickson, John and Jane Donovan, Will Tucker, Stavros Auto Service, BiCoastal Media (KRKT/ KLOO/ KEJO) and the Linn County Fair and Expo Center.
Cheldelin thanks dine-out hosts
Cheldelin Middle School would like to thank all the restaurants that participated in dine-out fundraisers in the 2017-18 school year.
Yogurt Extreme, Evergreen Indian Restaurant, Blue Sky, Pastini Pastaria, Block 15, McMenamins, the Old Spaghetti Factory, Flat Tail Brewing, and Cirello's Pizza and Pasta all generously donated a portion of their proceeds to the Cheldelin Parent Organization and raised over $3,100. This year, funds were used in support of academic competition entrance fees, classroom supplies, PE equipment, library books, choir supplies, field trips and much more.
Thank you to all the restaurants who include Cheldelin in their donation programs. The Cheldelin Parent Organization also would like to thank all the families who have supported our local community by participating in these fundraisers.
Cheldelin Middle School (Corvallis) 
Items for the Good Words column are published to recognize good deeds and charitable events. No promotions or advertising, please. Include the sender's name, address and a daytime telephone number for verification or in case of questions.
Good Words items generally should be about 150 words long or may be edited to that length. We prefer that they be sent electronically to opinion@gtconnect.com but they also can be mailed to the Gazette-Times, Attn: GOOD WORDS, P.O. Box 368 Corvallis, OR 97339-0368. Written copies can be dropped off between 9 a.m. and 5 p.m., Monday through Friday, at our office at 1837 NW Circle Blvd. Please label them "Good Words."
The deadline for Good Words is Friday morning, and they are published Saturday on a space-available basis, generally in the order in which they are received.