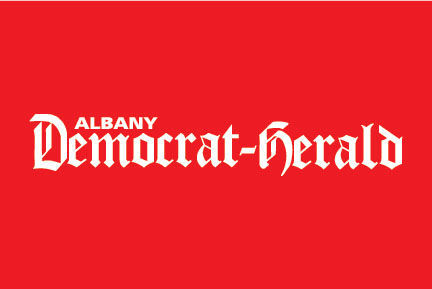 Thank you for fun donation
Regency Park Place Assisted Living would like to thank the Rotary Club of Corvallis for its generous donation of five grocery bags stuffed full of fun games, puzzles, drinks and snacks.
With this challenging time, we are not allowed to gather, not even 6 feet apart, for activities. We have had to become creative in how to continue engaging the residents to alleviate feelings of loneliness, sadness, confusion and a lot of anxiety with this isolation from family and friends.
This donation has allowed us to do individual activities with the residents. Thank you again for thinking of our community.
Regency Park Place Assisted Living (Corvallis)
Grant supports nursery, mental health
Thank you to Trust Management Services, LLC, for a generous grant to Old Mill Center for Children and Families.
This funding, combined with a grant from Washington Federal Foundation, helps the children in our Relief Nursery and in Outpatient Mental Health. Thank you again.
Old Mill Center for Children and Families (Corvallis)
Foundation grateful to contributions to fund
The Benton Community Foundation staff and board of directors wish to express our gratitude to the many generous community members who have contributed to BCF's COVID-19 Response Fund.
In the last few weeks, more than 70 individuals, families and community groups have joined the effort. A very special thank-you to the Rotary Club of Greater Corvallis for their incredible support, and to the Power of 100 People Who Care group for its dedicated efforts at advancing local philanthropy.
We are fortunate to live in a community where so many generous people come together to support each other. Thank you all for your inspiring response.
Benton Community Foundation (Corvallis)
Items for the Good Words column are published to recognize good deeds and charitable events. No promotions or advertising, please. Include the sender's name, address and a daytime telephone number for verification or in case of questions.
Good Words items generally should be about 150 words long or may be edited to that length. We prefer that they be sent electronically to opinion@gtconnect.com but they also can be mailed to the Gazette-Times, Attn: GOOD WORDS, P.O. Box 368, Corvallis, OR 97339-0368.
Good Words are published on a space-available basis, generally in the order in which they are received.