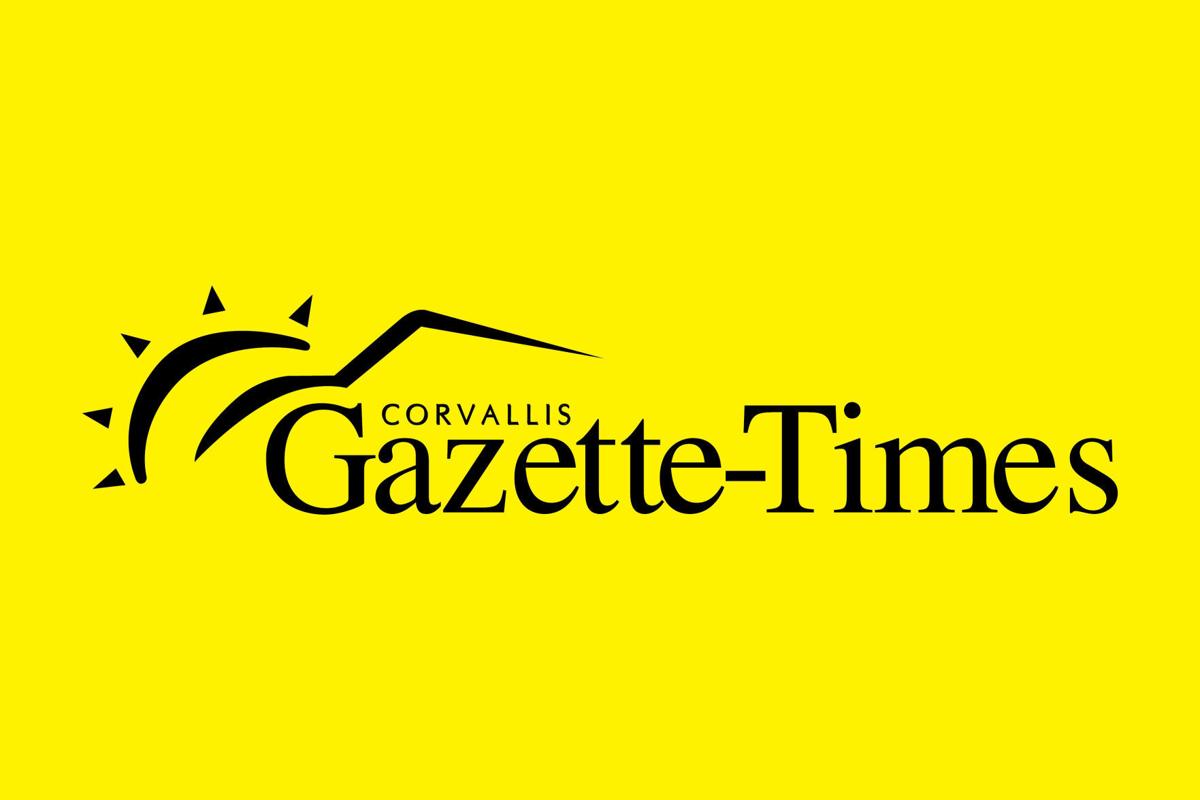 Rescuers thank foundation
The Corvallis Mountain Rescue Unit would like to take this opportunity to send Good Words to the Corvallis Kiwanis Foundation and its associated Kiwanis clubs.
Since 2007, Kiwanis has been supporting the Corvallis Mountain Rescue Unit through its yearly grant program.
Kiwanians raise money in our community, then turn those funds into grants to help support local nonprofit organizations such as our own mountain rescue team. The Kiwanians have funded equipment for our team such as portable radios, ropes and rescue stretchers.
The work of the Kiwanis has had a direct impact on our team's ability to search for and rescue individuals in difficult or steep terrain, unforgiving weather and unfortunate circumstances. Thank you, Kiwanis! Together we are saving lives and having an impact on Oregonians across our state.
Corvallis Mountain Rescue Unit
Gratitude for fundraiser expressed
The Sundborn Montessori community expresses its deepest gratitude to all who contributed to and participated in our annual Springtime Sensations at Sundborn fundraiser on April 21.
You are partners with us in our commitment to early education, and your generous donations allow us to maintain an affordable tuition that serves our whole community.
This work is not possible without the help of our major sponsors, Arauco, Adam Kirkpatrick Family Dentistry, Duerksen & Associates, and Lumentch, as well as the support of our many other sponsors, donors and attendees.
More than 200 guests enjoyed an evening in the school's gardens with delicious food and drink donations from dozens of local businesses, joining together to create the valley's best bites.
We are so appreciative of the support we received this year, and we look forward to seeing everyone again next spring.
Sundborn Children's House Montessori School (Albany)
Sponsors support breakfast for kids
The Boys & Girls Club of Corvallis would like to thank our presenting sponsor, Starker Forests, for supporting our annual Celebrate Kids Breakfast on May 3.
Thanks to Barker-Uerlings Insurance; Edward Jones; Hollingsworth & Vose; Oregon State University; Pacific Source Health Plans; Ryan Sparks, DMD; Samaritan Health Services; and Western University of Health Sciences for your sponsorship. We appreciate the 500 guests who started their day in support of our mission and donated toward our programs, where 100 percent of donations will go directly to serving our youth in positive programming.
We'd like to thank Nelia Mendonca, ALSCO, Pastega Coffee, Home Depot and McDonald's for helping us make the event welcoming. Keynoter Dr. Ed Junkins did an incredible job of explaining the need the club fills in the physical and mental health of children, adults and their future children. The club is community-supported; it takes everyone playing their part in raising our youth. Thank you for making great futures possible!
Boys & Girls Club of Corvallis
Manor residents get May Day baskets
May Day came a bit early to the residents of Corvallis Manor, thanks to the children (Robert Randall, Sage Lindsley, Ellie Cunningham, Reece and Simone Putnam, Sienna and Luca Jarmain, Tommy Hillstrom, Kyra Schartzman, and Hattie and Swede Bushnell) of the Benton Center Corvallis Preschool Co-op.
On April 30, these children delivered flower baskets made from their very own artwork and sang songs. The flowers were made possible with the support of Market of Choice and Trader Joe's donation of flowers to fill the children's baskets. Thank you to both Corvallis stores for supporting the local preschool right down the street. This group effort brought many smiles to some very sweet senior residents at the manor.
Linn-Benton Community College Benton Center
Donors make fundraiser successful
St. Edward Catholic Church, Lebanon, would like to thank all the generous donors who helped make our fourth annual Authentic Italian Dinner and Auction so successful.
The profits go for the parish expansion fund and scholarships for our graduating high school seniors.
Donors included Mauricio Stagnoli-Stagnoli Enterprises, Inc.; Don and Vanda Recek; Father Peter O'Brien; Marco and Bernie Ferraro; Don and Kathy Sansone; Mark & Annette Duerr; Lance and Cheryl Caddy; Tom and Jan Diamantine; Precision Laser Engraving: Scott and Carley Fry; Friends of St. Edward; JJ & Monica Macedo; Teresa Greenly; Cindy Bickett; Ron Baker; Sam Eicher; Janice Horner; Wayne and Sylvia Puttbrese; Tessa Thompson; Janet Bauer; Duane and Berlita Masog; South Fork: Brian Barreto; Robin Castle; Tony and Terry Frey; Patricia Collins;
Dean and Kathleen Schrock; Diane Nielson; Eileen Meyers; Nancy Suing; Robbi Richard; Nancy's Floral; Wilhelm's Spirits & Eatery; Dave and Janet McFetridge; Rosemarie Johnson; Ed Lee; Jeff and Amanda Unrau; Nick and Tracie Masog; Knights of Columbus; Ankeny Vineyard; Bill and Diane Habjan; Oregon Jamboree in Sweet Home; Langdon Farms Golf Course; Family of Ben Duerr; Oregon Shakespeare Festival; Kathleen Hazelton; Oregon State University; Dr. Brian Lynch; Paula Lammert: Finally Together Quilt Shop; Richard Thoma; Mary Lou Belozer;
Tom Ayala: People Solutions, LLC; Willamette Valley Vineyards; Sugar Vibes Donuts; OMSI; Wildlife Safari; Sky High Sports; Wilco; Tim Rice; Cameron and Mitchell Alley; Renee Alley; Lebanon Community Pool; Barbara Triska; Lisa Gitelson; Sharon Milla; Shawn Johnson; Shireen Dalton; Les Adams; Carmen Robinson; Dr. Adam Kirkpatrick; Joe Ballard; Joe Perry; Tim Rice; Helen Bellenger; Beth Rauch; Chris Malone; Herman and Martha Biederbeck; Alice Busse Shaw; and Jim and Cynthia Busse.
Center grateful for grant
Old Mill Center for Children and Families would like to extend heartfelt thanks to Trust Management Services for its generous grant of $10,000 to support staff training for our therapeutic classrooms.
The center's Therapeutic Early Childhood program offers individualized programming for at-risk children ages 2 to 5, helping to foster healthy relationships and community for children who often struggle with histories of trauma, neglect and abuse. By supporting staffing and training of personnel, these much-needed funds will help provide children with a safe, nurturing and supportive environment that facilitates the development of necessary cognitive and socio-emotional skills.
Thank you, Trust Management Services, for choosing Old Mill Center as the beneficiary of this grant. Your commitment to funding charitable organizations in Oregon is commendable, and we are immensely grateful for your support.
Old Mill Center for Children and Families (Corvallis)
To send Good Words
Items for the Good Words column are published to recognize good deeds and charitable events. No promotions or advertising, please. Include the sender's name, address and a daytime telephone number for verification or in case of questions.
Good Words items generally should be about 150 words long or may be edited to that length. We prefer that they be sent electronically to opinion@gtconnect.com but they also can be mailed to the Gazette-Times, Attn: GOOD WORDS, P.O. Box 368 Corvallis, OR 97339-0368. Written copies can be dropped off between 9 a.m. and 5 p.m., Monday through Friday, at our office at 1837 NW Circle Blvd. Please label them "Good Words."
The deadline for Good Words is Friday morning, and they are published Saturday on a space-available basis, generally in the order in which they are received.