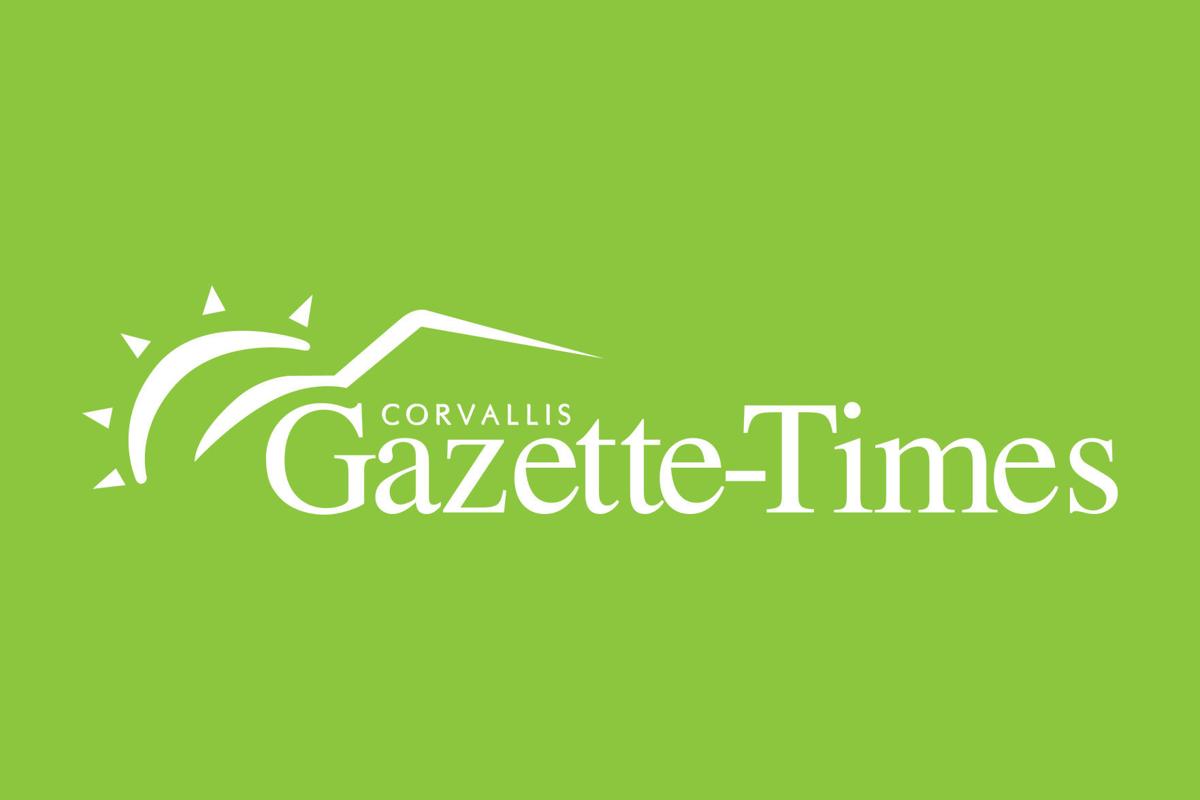 Helping children learn through play
For children, play is their work!
Through dramatic play, children work out real and imaginary scenarios. Acting out themes and stories in pretend play lets children practice communicating their emotions and leads toward emotional regulation. It builds children's language development, conflict resolution, and math and literacy skills.
Many educational hours have been spent exploring in the "farm" dramatic play setting within the Linn-Benton Community College Benton Center. With much gratitude, the LBCC Corvallis Preschool Co-op class would like to thank Davis Family Farm for the hay bale, gourds and pumpkins that set the stage. 
Also, thank you to the Children's Farm Home for the bundled wheat shafts, Indian corn and additional gourds that completed the backdrop of our "farm." It is tremendous to have local support of our program. Thank you both in helping promote children's learning through the power of play.
Thanks for disposing of worn U.S. flags
Corvallis Elks Lodge No. 1413 would like to thank McHenry Funeral Home and Cremation Services for assisting us in the disposition of a number of American flags that were at the end of their service life.
Elks are dedicated to respecting our country and its flag. Flying a torn and tattered flag is not appropriate, and flags in that condition need to be replaced. Thank you, McHenry's, for assisting us in disposing of the flags.
Resident appreciates sensitivity and caring
Thank you to the College Hill High School Harding Learning Center in Corvallis for flying its flag at half-staff the morning of Oct. 29.
I assume it was in honor of those killed at the Tree of Life Synagogue in Pittsburgh. Thank you for your sensitivity and caring. You folks have it right!
Thrift shop grateful for Inkwell donation
On behalf of Heartland Humane Society, I would like to extend a huge thank-you to Pat and Amy Lampton of the Inkwell Home Store for their recent donation of a truckload of Inkwell merchandise to our thrift shop.
As a board member and as the volunteer who received the donation, I was bowled over by their generosity in helping our organization build a more compassionate community.
Heartland Humane Society (Corvallis)
Davis Family Farm assists family event 
The Healthy Families Program of Linn and Benton Counties want to thank the Davis Family Farm for having our program participants out for the day.
The hayride, doughnuts and fun activities were a hit! Events like these truly help families build strong connections and make special memories. Thank you again to the Davis Family Farm for helping make that day special!
Healthy Families of Linn and Benton Counties
Jewish community grateful for support
Beit Am and members of the Mid-Willamette Valley Jewish Community would like to express our gratitude for all the messages of love and support we received in the aftermath of the shooting at Tree of Life Congregation in Pittsburgh.
It is most comforting to know that as Jews we are loved and welcomed in our community.
Thank you to the following organizations and their representatives: Albany Mennonite Church, the Benton County Sheriff's Office, The Church of Jesus Christ of Latter-day Saints – Corvallis Stake, the Corvallis Baha'i Community, the Corvallis Police Department, First Congregational United Church of Christ, Grace Lutheran Church, Light of Christ Anglican Church, Peace Lutheran Church, Salman Alfarisi Islamic Center – Corvallis Masjid, the Unitarian Universalist Fellowship of Corvallis.
Thank you also to countless individuals who have reached out to me and to members of my congregation with words of comfort and support, and to whoever set up the touching memorial outside our front door.
Beit Am — Mid-Willamette Valley Jewish Community (Corvallis)
Albany turned out for library book sale
Thank you, Albany, for a wonderful turnout for the Friends of the Albany Public Library Book Sale.
A strong democracy depends upon a literate, reading public. Fostering reading is especially important for our children and youth.
The Friends of the Library Book Sale provided more than 5,000 books to folks from our Albany region thanks to our fantastic volunteers, with special thanks to the young Church of Jesus Christ of Latter-day Saints missionaries who moved and set up more than 330 boxes of books; and those who provided the publicity for the sale, including the Albany Democrat-Herald, KGAL and the many businesses that displayed our yard signs and reader boards.
Volunteers staffed the sale, then boxed up the leftover books to be turned over to an online seller who gives us a portion of the profits. Special thanks go also to Scott Givens of Browsers Books, who provides guidance for us on pricing our special materials.
With the proceeds from our sale last June, this sale and the Friends of the Library Book Store in the library, the Friends were able to donate over $15,000 to the library this past year for the Summer Reading Program for children, and youth and adult reading materials.
What an incredible community we live in. Thank you, Albany.
Friends of the Albany Public Library
CARDV offers thanks to 4 Spirits Distillery
Thank you to 4 Spirits Distillery for hosting the Center Against Rape and Domestic Violence's first Purple Purse Celebration and helping to make it a huge success!
CARDV was selected to participate in the Allstate Foundation Purple Purse Challenge to raise awareness of financial abuse. CARDV supporters enjoyed an evening celebrating the completion of the month-long Purple Purse Challenge. With the help of CARDV supporters, the Purple Purse Challenge successfully raised funds to support survivors of domestic violence. The celebration concluded with a drawing for the winner of a Purple Purse!
Thank you again to 4 Spirits Distillery and everyone who participated!
Center Against Rape and Domestic Violence (Corvallis)
To send Good Words
Items for the Good Words column are published to recognize good deeds and charitable events. No promotions or advertising, please. Include the sender's name, address and a daytime telephone number for verification or in case of questions.
Good Words items generally should be about 150 words long or may be edited to that length. We prefer that they be sent electronically to opinion@gtconnect.com but they also can be mailed to the Gazette-Times, Attn: GOOD WORDS, P.O. Box 368 Corvallis, OR 97339-0368. Written copies can be dropped off between 9 a.m. and 5 p.m., Monday through Friday, at our office at 1837 NW Circle Blvd. Please label them "Good Words."
The deadline for Good Words is Friday morning, and they are published Saturday on a space-available basis, generally in the order in which they are received.