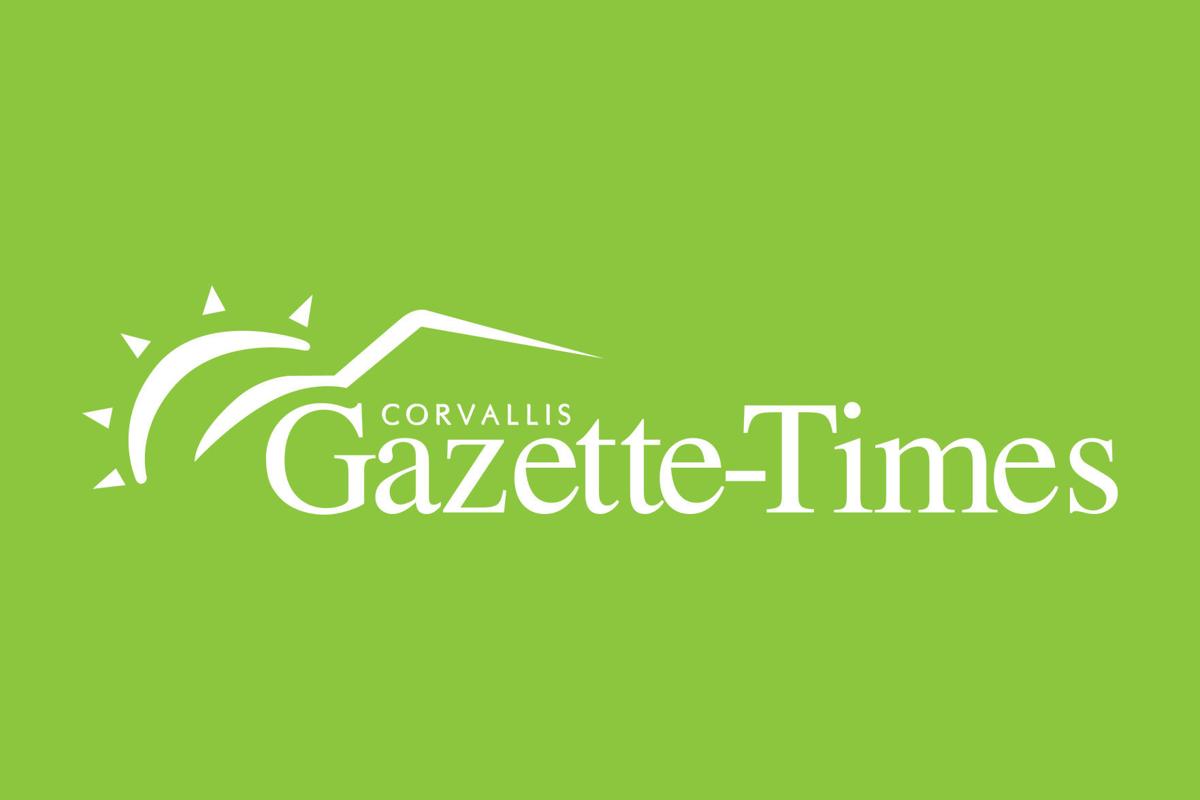 Harpist donates time to patients
Kudos to Laura Zaerr, an accomplished Corvallis harpist who donates her time and music to provide comfort and care to hospitalized patients.
Laura regularly goes to provide soothing and exquisite music to patients, their families and staff members at Good Samaritan Regional Health Center in Corvallis. I recently had two occasions to hear her play for a critically ill friend, and it provided valuable moments of peace and joy in a setting that needed both.
What a blessing that Laura gives generously of her time and talents in this way; it is a wonderful and greatly appreciated gift. Thank you, Laura, for your kindness.
Old Mill thanks local Kiwanis Club 
Old Mill Center for Children and Families would like to thank the Kiwanis Club Youth Services and Young Children Priority Committee for granting us $500 to construct an outdoor music wall for the children in our programs.
Research shows that early engagement with music is associated with academic and social/emotional benefits for young children, but many of those we serve lack access to early music-making experiences. By helping us build this music wall, Kiwanis Club of Corvallis is making those experiences obtainable for children and families in all five of our programs.
In addition to being a valuable educational resource, the wall will be constructed using primarily everyday items to show parents and families that they can support creative musical expression at home, even without access to traditional instruments. Our hope is that this will empower children and families in our community to seek out the many benefits that music can offer.
Thank you, Kiwanis Club of Corvallis, for providing valuable learning experiences to our children and families. Your generous contribution will have positive effects on young lives for years to come.
Old Mill Center for Children and Families (Corvallis)
Foundation grateful for local support 
The Corvallis Public Schools Foundation would like to thank the businesses and organizations that have supported opportunities for students in recent months. While we cannot list them all, we will share a few outstanding examples.
The Corvallis Country Club, the Rotary Club of Corvallis, and the Corvallis Historical Auto Club teamed up in September to host an event to benefit 509J's Homeless Education program. This program ensures that the basic needs of more than 200 homeless students are met so they can participate fully in school. The Unitarian Universalist Fellowship of Corvallis also made a generous donation to this cause.
Summer programs serving 438 students were made possible by Barker-Uerlings Insurance; Citizens Bank; Corvallis Radiology; Duerksen & Associates; the Edward Jones office of Bronwyn Evans, HP; Jacobs Engineering Group; L & M Industrial Fabrication; Oregon State Credit Union; the Pacific Power Foundation; Samaritan Health Services; Simple Actions Family Foundation; Stover Neyhart Yee & Co.; and the Meyer Memorial Trust.
These businesses and foundations can be proud of their contribution. Summer programs gave 78 incoming kindergartners a positive jump-start to their schooling. One hundred fifty-eight high school students recovered credits toward graduation, and two seniors were able to earn a diploma on schedule.
We see the difference these donations make on a daily basis. Thank you for helping offer exceptional experiences to all students.
Corvallis School District Foundation Board of Directors
Golfing event helps raise funds for club
The Boys & Girls Club of Corvallis held its third annual Women's Wacky Golf Event at the Corvallis Country Club on Sept. 24.
The event helped us raise funds to provide scholarship funds so that youth have access to programs that teach coping and resiliency skills to support mental health and skills our youth need to navigate adolescence and make smart life choices.
This event was made possible thanks to our title sponsor, Barker-Uerlings. We would like to thank our event sponsors, EvenFlo Plumbing, Hendrick & Kellison CPAs, Duerksen and Associates, CoEnergy Propane, Evergreen Dental, Les Schwab, Capital Mortgage, Premier Electric, Olufson Designs, Hospitality Vision, Running Princess, Henderer Design + Build, Death By Donuts, Two Towns, Papa's Pizza, the Corvallis Country Club Pro Shop and the many volunteers who gave their time to ensure that our participants had a fun and memorable time on and off the golf course.
The Golf Committee (Michele Kellison, Dawn Duerksen, Kristi Heart, Karen Misfeldt, Carol Kronstad, Dianne Schmidt and Jenny Bouman) did an outstanding job of making this event such a success. Thank you!
Boys & Girls Club of Corvallis
To send Good Words
Items for the Good Words column are published to recognize good deeds and charitable events. No promotions or advertising, please. Include the sender's name, address and a daytime telephone number for verification or in case of questions.
Good Words items generally should be about 150 words long or may be edited to that length. We prefer that they be sent electronically to opinion@gtconnect.com but they also can be mailed to the Gazette-Times, Attn: GOOD WORDS, P.O. Box 368 Corvallis, OR 97339-0368. Written copies can be dropped off between 9 a.m. and 5 p.m., Monday through Friday, at our office at 1837 NW Circle Blvd. Please label them "Good Words."