Public transit in Corvallis remains on a reduced schedule more than two weeks after a target date to resume full bus services.
A driver shortage forced services cutbacks, including suspending weekend service and trimming what the city called underperforming routes.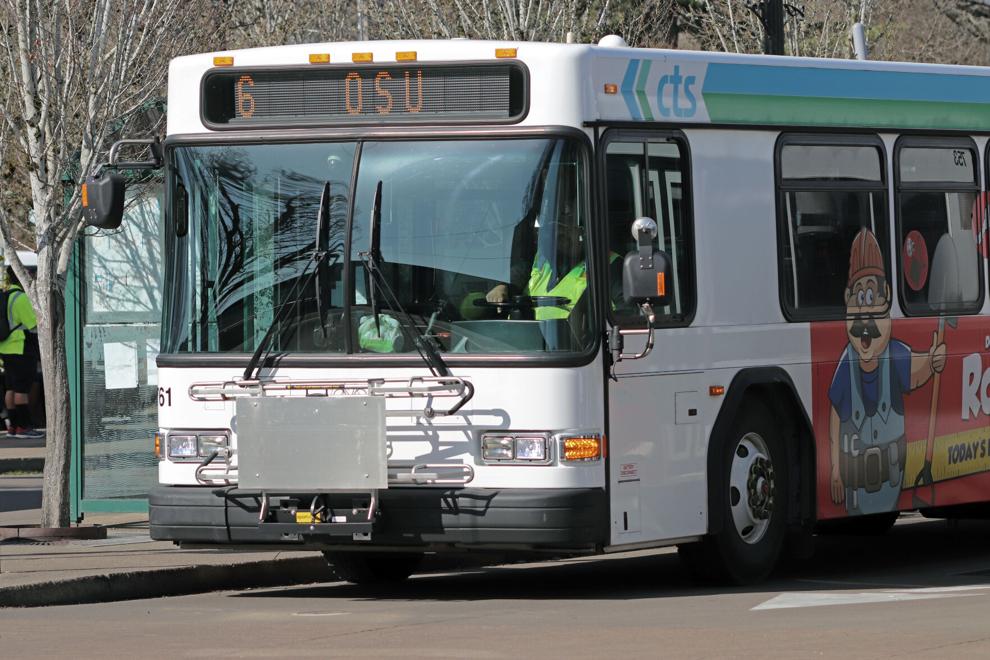 The city and contractor negotiated a driver wage increase aimed at filling the staffing gap, but the solution is apparently delayed as city staff now says weekend service may return in April. But even then, it would not be a full restoration of past schedules.
"They are currently developing a number of drivers, and if all goes as planned, will have enough to return Sunday-level service — roughly 10 a.m. to 6 p.m. — to both Saturday and Sunday," Assistant Public Works Director Greg Gescher said via email.
Butzlaff did not respond to a request for comment. MTR's current contract is up at the end of June, but a new agreement has been secured, and a contract is expected to be signed within the next week or so, Gescher said.
Ongoing problems
On top of weekend service cuts, the Americans with Disabilities Act complimentary paratransit was suspended in conjunction with cuts to Saturday CTS and Philomath Connection service, Sunday CTS service, and Routes 50 and Night Owl.
The transit contract with the city calls for "liquidated damages" when agreed upon services aren't provided. In October, Shepard said Corvallis intended to enforce the agreement's terms, which include damages for missing service levels.
Instead, Gescher said the city leveraged the threat of liquidated damages to push the contractor to agree to a wage increase aimed at attracting more drivers. The deal said the city would pay the extra $3.79 per service hour — or $13,000 a month — as long bus service was fully restored by March 1.
"With the goal being the resumption of full weekend service, raising driver wages was considered the most likely means of achieving that," Gescher said.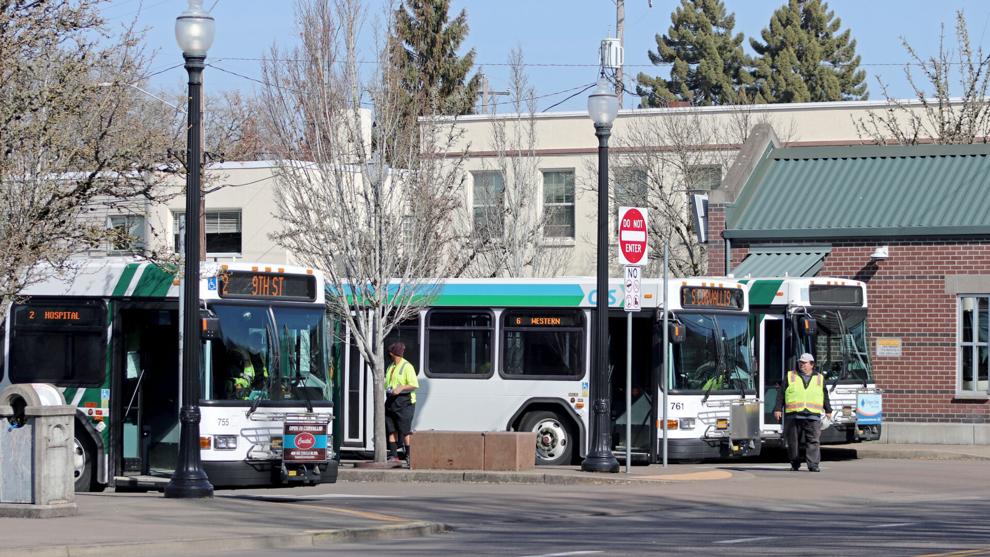 To demand damages or not?
Liquidated damages in the transit contract weren't intended to be applied in the case of broader service reductions but rather the occasional service lapse or missed run. At $300 per each incident, Gescher said, e contract stipulates, the 190 eliminated weekend runs amounts to $57,000 each weekend.
Compare that to MTR Western's recent monthly billings of around $200,000, and the likely result of applying liquidated damages would be the contractor walking away from Corvallis, Gescher said.
Not to mention the company could challenge such a claim by citing a national hiring shortage and calling for a mutual responsibility for the city to help resolve the problem locally.
"They will point to the national driver shortage as evidence that a significant number of transit providers have been forced to reduce levels of service to match driver availability," Gescher said.
Because service wasn't restored by March 1 as promised, the contractor eats the costs of the additional $3.79 per service hour wage increase, under the terms of the agreement.
CTS bus driver starting pay went from $20.35 to $23 an hour from the negotiation, Butzlaff previously said, with the increase applied to current and new staff. A $5,000 hiring bonus remains in place, and the company offers an employee referral bonus to help find CTS drivers.
In the Jan. 30 interview, Butzlaff said Corvallis needs around 35 drivers including some part-timers to be fully staffed. At the time, he was seeking to hire another five to seven drivers.
MTR Western manages CTS's fleet of 15 buses and nine major bus routes. 
Details on the new contract starting July 1 were not yet available, but Gescher said it has a two-year initial period with the possibility of two more years by mutual agreement of the city and company.
Support local news coverage and the people who report it by subscribing to the Corvallis Gazette-Times.
Annual increases of the transit operations fee are tied to average yearly gasoline prices. As of Feb. 1, the transit fee increased 37%, from $3.44 to $4.72, estimated to bring $403,000 in additional revenue.