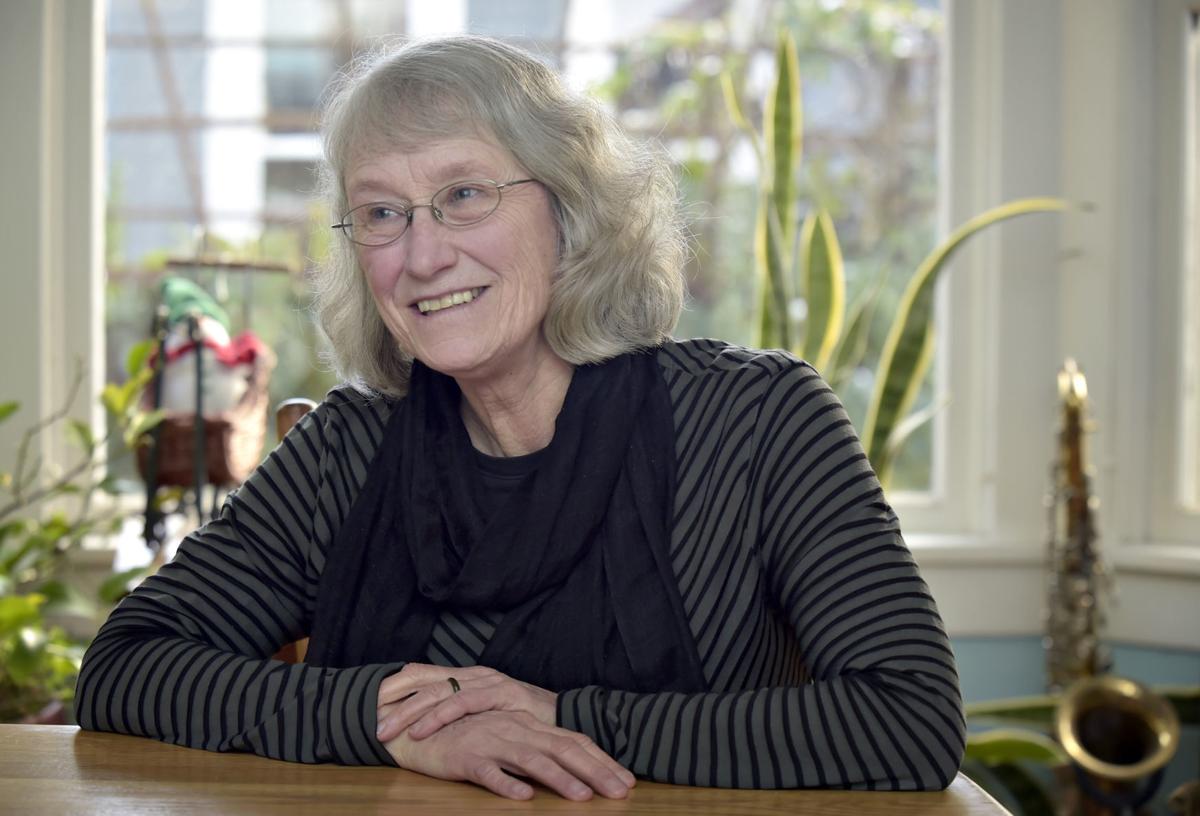 The city's new Climate Action Advisory Board met for the first time Monday night before an audience of 20 people, a strong turnout for a city advisory board session.
The 10-person board, along with support staff from the Corvallis Sustainability Coalition, met for 90 minutes at the Corvallis-Benton County Public Library.
It's a new role for the Corvallis Sustainability Coalition, which is being paid $4,100 per month on a five-month contract to manage the project. On hand were Annette Mills, the facilitator for the coalition and administrator Kathy Thompson.
The money goes to the coalition and not the individuals, with Mills noting that the group's involvement makes perfect sense given climate change always has been a high priority for the coalition.
At Monday's meeting, Mills offered an overview of the city's climate plan, which was approved by the City Council in December 2016. It took a while to get the board up and running amid other city priorities and questions on how to fund the new group. Initially the group was set to meet every other month, but Chair Charlyn Ellis, city councilor for Ward 5, announced that the group will meet monthly, at least through June.
The key early task for the board is to develop its work plan. Board members spent 30 minutes Monday discussing the plan, which they hope to be able to submit to the City Council by June or July.
Key challenges include establishing priorities, seeking models of such plans from other cities, setting up partnerships with other groups, ensuring that initiatives help meet city greenhouse gas reduction targets and that actions be sequenced properly.
Five individuals or groups spoke during the community comments section, also an unusual occurrence at an advisory board meeting. Two members of the Marys Peak Group of the Sierra Club offered their assistance, and three teen members of the Corvallis Youth Climate Action Now chapter urged the board to pursue a climate recovery ordinance.
Larry Weymouth of 350 Corvallis, meanwhile, expressed concerns that no representatives of the business community were on the board. Weymouth encouraged the panel to reach out to business leaders.
And in a sign of the challenge Corvallis and other communities face in making a dent on climate action, Ward 7 Corvallis Councilor Bill Glassmire noted that at the past two League of Oregon Cities conferences he has attended, the climate subject never came up. He urged the panel, or another entity if necessary, to work to get the group to tackle climate issues.
Corvallis Mayor Biff Traber also spoke, thanking board members for agreeing to participate and noting that unlike the task force that preceded it, "advisory boards are long term. This is a thing we want to keep going."