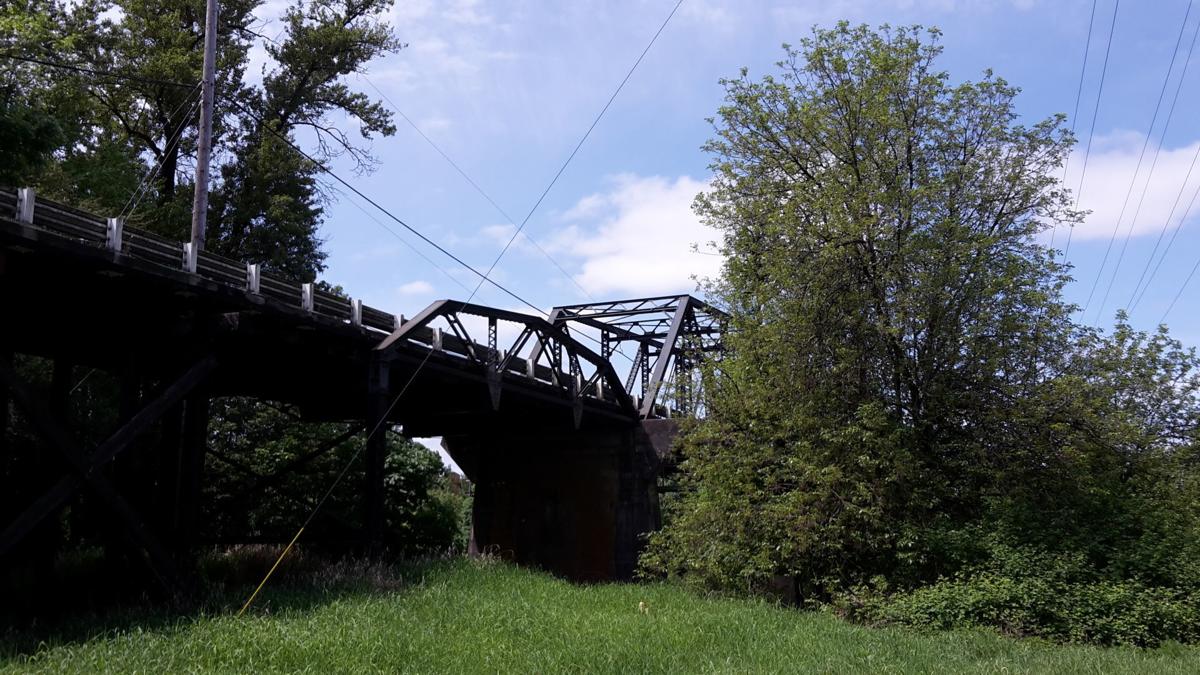 Current and former Corvallis-area public officials have sent letters to the state calling for changes in how the Van Buren Bridge project moves forward.
The Corvallis City Council voted 5-2 at its Oct. 21 meeting not to retain ownership of the bridge, which is being replaced using $69 million in money from a massive $5.3 billion transportation spending package approved by the Oregon Legislature.
Councilors could have voted to keep the bridge to move or to use for another purpose, but such an action was viewed as too costly by the majority of councilors voting. Barring state reconsideration of its plans or someone coming forward to buy the bridge it likely will be demolished.
One of the letters to the Oregon Transportation Commission was written by one of the "no" votes, Barbara Bull of Ward 4, and dated Nov. 26. The second letter, shipped on the letterhead of Preservation Works, a Corvallis-based nonprofit that seeks to preserve historic resources, was signed by Lyn Larson, secretary for Preservation WORKS and former state Rep Tony Van Vliet. It was dated Nov. 12.
The letters are by no means identical although both are harshly critical of how the Oregon Department of Transportation has handled the replacement project. The Preservation WORKS letter calls for the replacement of ODOT's project team and stresses in its first paragraph that "all design work on ODOT's preferred plan should cease immediately."
Bull's letter does not call for ODOT work to cease, but she does ask the commission for "sufficient flexibility in the funding timeline" so that concerns can be addressed.
ODOT officials said that there is a process in place that governs such correspondence.
"ODOT staff is responsible for tracking and facilitating the interaction between the public and the commission," said Angela Beers Seydel, a public information officer for ODOT's Region 2, which includes the mid-valley.
"They share all correspondence with the commission that is addressed to the commission, and the commission determines how best to respond to inquiries and, on occasion, directs ODOT staff to respond directly."
Such reviews can take a bit of time, Beers Seydel said, with Anna Henson, ODOT's project manager for the Van Buren replacement adding that "design and other associated work continues to help keep this project on track."
The Van Vliet-Larson letter says that "ODOT's Van Buren Bridge project failed to respect public process, ignored state planning goals 1, 5, 6, 15 and perhaps others, demanded a premature ownership decision from Corvallis' City Council, withheld accurate budget information, failed to assess mandated review of environmental impacts and overall set aside ODOT's established practices for construction projects. This unacceptable behavior merits correction."
Bull's letter notes that "the Corvallis City Council was required to make a decision about the alignment of the new bridge and the related ownership of the existing historic bridge with incomplete information and as part of an inappropriately rushed public process. Specifically, I am concerned the process precluded meaningful consideration of reasonable options for a project that is known to be controversial."
Bull also emphasized in her letter that she was not speaking for the council as a whole or for the city.
ODOT officials had no first estimate of how long the commission review of public concerns on the bridge project will take.
Get Government & Politics updates in your inbox!
Stay up-to-date on the latest in local and national government and political topics with our newsletter.