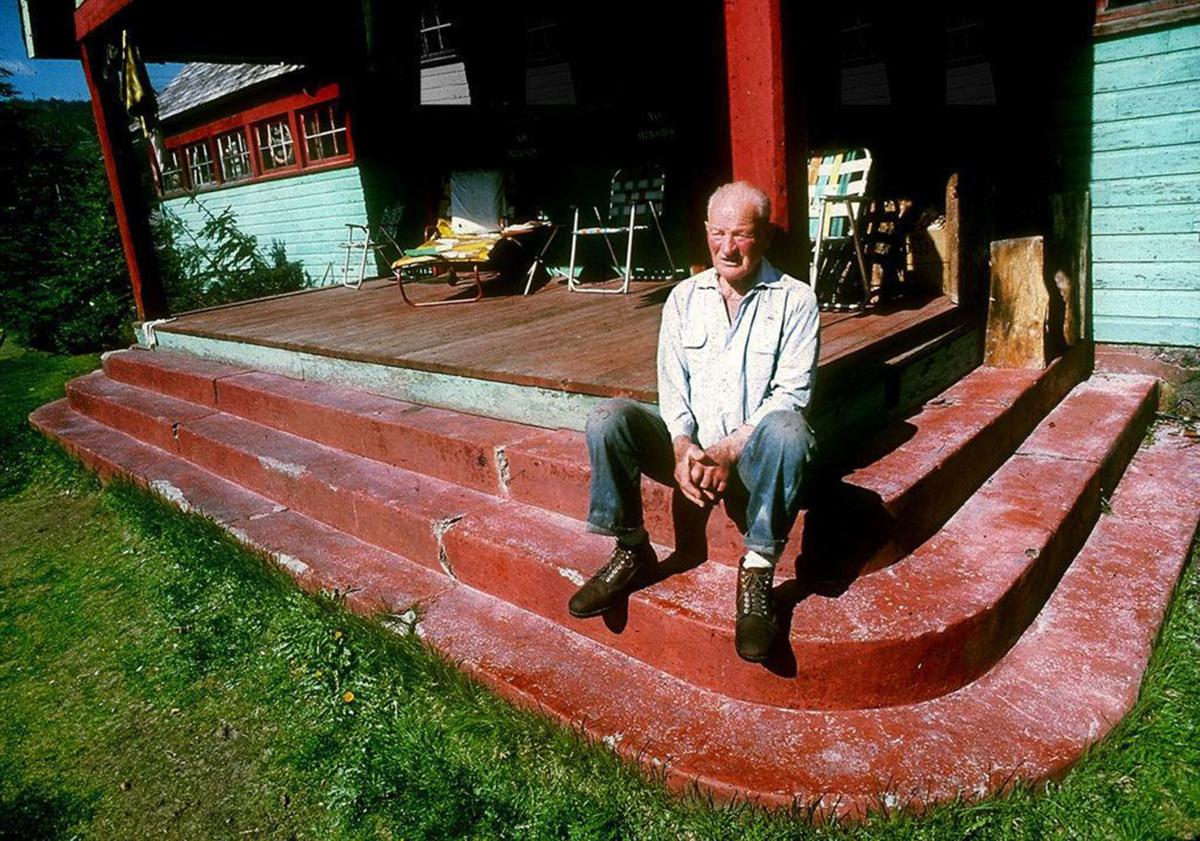 For most of his life, Harry Truman was the kind of guy acquaintances gossiped about. Then he became world famous in the months before he died in the 1980 eruption of Mount St. Helens.
The cranky, colorful old man who became a media celebrity by refusing to leave his lodge within spitting distance of the volcano has become a popular hero.
Harry R. Truman was 84 when he died, but his fame only came in the last couple of months of his life.
Not that his earlier years were dull. Truman got mixed up in bootlegging during Prohibition. In 1926, he abruptly closed a service station in Chehalis and took his first wife and daughter to the backcountry wilderness of Spirit Lake. He built a lodge and settled in, catering to tourists.
People said Truman could talk faster than anyone and dance all night with pretty girls. And he never, never backed down to anyone, except his third wife, Eddie.
Reporters who got to know him in the months before his death seldom failed to describe him as "crusty" or "cantankerous," though people who knew him better weren't always so polite in their descriptions.
But one tale from his last days shows a soft side. A group of fifth-graders from Michigan wrote him letters. He couldn't read well and asked an old friend, George Bowers, to read them aloud. Bowers recalled years later that tears flowed from Truman's eyes as he heard the youngsters' letters.
Truman's personal life was rugged. The wilderness life didn't suit his first and second wives, whom he divorced, and his only child committed suicide at 39.
He married Eddie in 1947 and was crushed after she died in 1975. By some accounts, he cried himself to sleep during his years alone.
When Mount St. Helens' first eruptions prompted evacuations of the Spirit Lake area, Truman stayed true to his ornery manner. He refused to leave.
"If I left this place, it would worry me to death," he told a Daily News reporter two months before the mountain blew. "If this place is gonna go, I want to go with it, 'cause if I lost it, it would kill me in a week anyway."
Reporters from around the world quickly latched onto the story, and a media hero was born.
Here was a real American, a hard-drinking outdoorsman who fed raccoons, a glorious loner with salty language, a fighter who valued home so much he wouldn't leave.
Law enforcement officers didn't dare drag him away from his lodge. He told people he had a secret cave where he would take refuge during an eruption. Later, his sister said there was no such cave, although in any case he wouldn't have had time to reach it.
But his legend is likely to live on, as tourists flock to the peak.