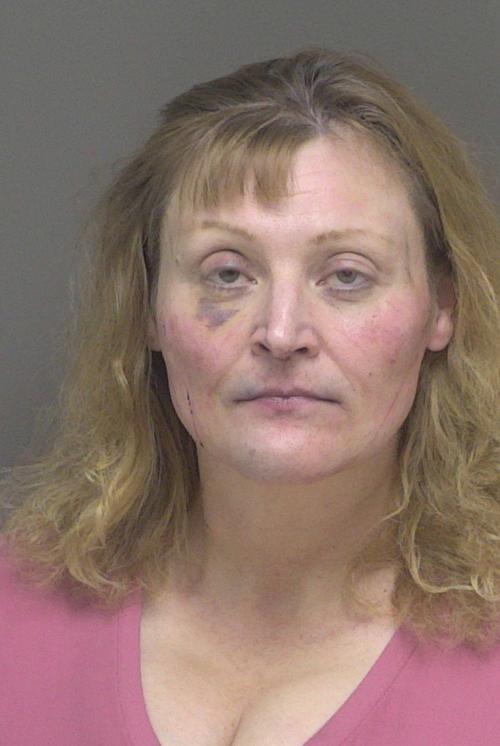 A Linn County Circuit Court judge ordered last week that a Sweet Home attempted murder suspect's previously posted $25,000 bail should be forfeited and her security release should be revoked.
Nancy Edwards, 57, had been charged with contempt of court in early July for reportedly continuing a romantic relationship with the man she allegedly stabbed and tried to kill last summer. A court order prohibited her from contacting the victim while she was on release.
On Friday, Judge David Delsman set Edwards' security at $500,000 in the attempted murder and first-degree assault case. She's scheduled for a four-day jury trial starting Nov. 4.
According to authorities, Edwards allegedly stabbed her then ex-boyfriend during an argument on July 29, 2018, puncturing his lung.
Court records indicate that Edwards paid 10 percent of her $250,000 security to get released from the Linn County Jail on Aug. 18, 2018.
You have free articles remaining.
Edwards has been in the Linn County Jail since July 2, when she was arrested on the contempt of court charge. Her bail was set at $100,000 in that case.
At about 7:15 p.m. on July 2, Linn County deputies responded to the area of Bates Bridge on McDowell Creek Drive for a report of a "bloody female who was screaming that a male had a gun," according to court paperwork.
Deputies interviewed Edwards, who had visible bruising on her face and elsewhere.
She told authorities that she ran away from her sexual partner's house because he told her he would kill her, court paperwork states. Deputies, however, discovered that Edwards had a court order prohibiting her from contacting her sexual partner, Michael Speck.
Speck was charged with tampering with a witness, two counts of fourth-degree assault and menacing in Linn County Circuit Court on July 5.
The crimes allegedly occurred starting in April, and one of the assault charges is for the July 2 incident.