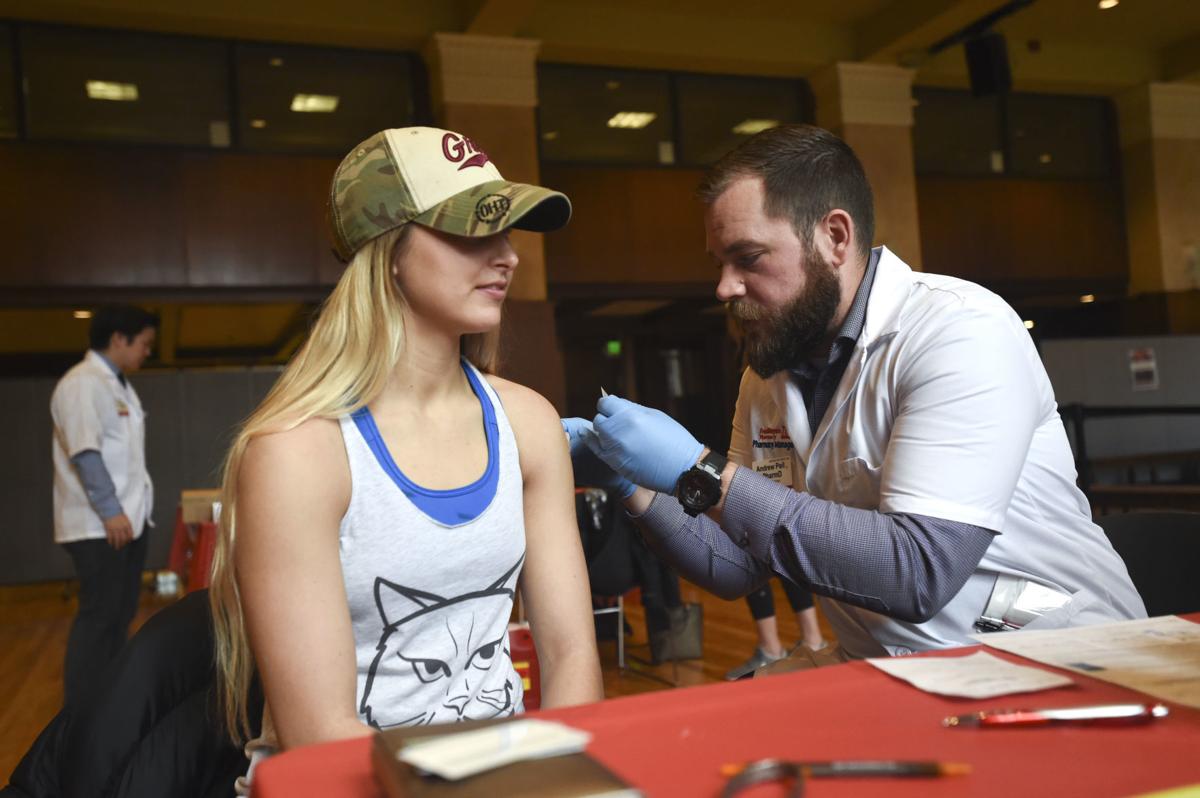 The meningococcal disease outbreak at Oregon State University is officially over.
Over a 12-month span starting in November 2016, the university recorded five cases of the same strain of the potentially deadly disease, which primarily afflicts young people, often in congregate living facilities such as dorms and fraternity houses.
(A sixth case, diagnosed in December of last year, was initially reported as strain B, the same as the other cases, but further testing showed it to be a different genotype and therefore unrelated.)
After the third related case was confirmed in March 2017, the situation was declared an outbreak under federal Centers for Disease Control and Prevention guidelines. That paved the way for OSU students in the most vulnerable age group to get insurance coverage for costly vaccinations, and the university began organizing mass vaccination clinics on campus.
As of Friday, a full year had passed since the last related case was diagnosed, meeting the CDC guidelines for determining the outbreak had ended and allowing local public health officials to declare victory.
"It was a significant relief to get a handle on this," said Charlie Fautin, deputy administrator of the Benton County Health Department. "It was, I think, a validation of vaccination as a method of control."
An estimated 19,000 OSU students were vaccinated for MenB, either through private health care providers or at one of the vaccination clinics held on campus.
All of the OSU students infected with MenB have made full recoveries, but the disease can have devastating consequences. Though relatively rare, meningococcal disease is fatal in 10 to 15 percent of all cases, and up to 20 percent of survivors suffer permanent impairments that can include loss of hearing or vision, brain damage or amputation of limbs.
In a 2015 outbreak at the University of Oregon, seven people fell ill and one student died from the disease.
"It's a very serious disease," said OSU Vice President Steve Clark, the university's chief spokesman.
"We feel grateful that those students who did contract Meningococcal B disease didn't suffer serious repercussions."
While officials are breathing easier now that the outbreak declaration has been lifted, the change in status also means insurance carriers are no longer required to cover the cost of shots for OSU students. The vaccinations are pricey — around $350 to $400 for a complete course of two or three shots, depending on the type of vaccine.
As a result, incoming Oregon State students under the age of 26 will no longer be required to be vaccinated for MenB, although they still must receive a quadrivalent vaccine that immunizes against four common strains of meningococcal disease (and is generally covered by insurance).
"We felt, while the vaccination program was a great success and we believe in vaccination, we could not require our students to be vaccinated at a high expense that many families and individual students could not afford," Clark said.
Nevertheless, the university is encouraging students to consult with a health care provider and decide whether getting the shots is worth the cost.
Reporter Bennett Hall can be reached at 541-758-9529 or bennett.hall@lee.net. Follow him on Twitter at @bennetthallgt.
Get local news delivered to your inbox!
Subscribe to our Daily Headlines newsletter.