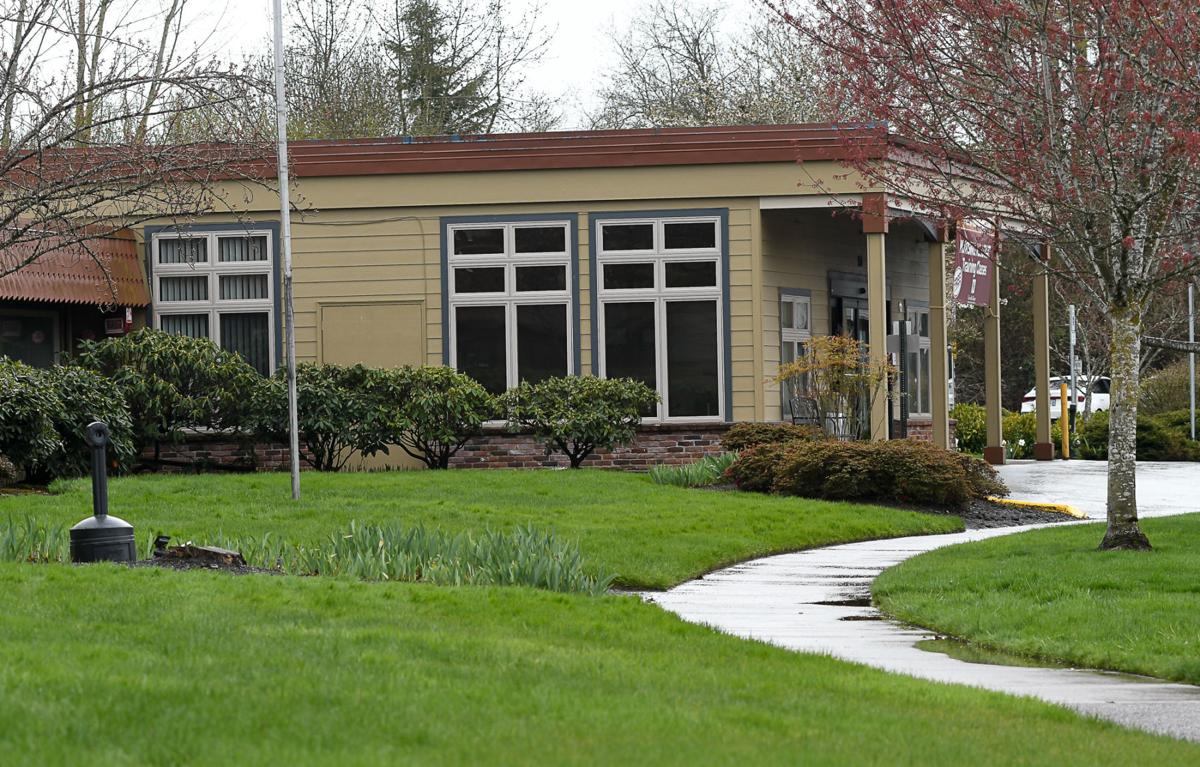 The mid-valley added 79 new confirmed and presumptive cases of COVID-19, the Oregon Health Authority announced on Wednesday, while the state as a whole recorded 1,346 new cases and 41 deaths from the disease.
One of the deaths was in Benton County, a 78-year-old woman who tested positive on Dec. 14 and died on New Year's Day at Good Samaritan Regional Medical Center in Corvallis, according to OHA. She reportedly had underlying medical conditions. Public health officials in Oregon do not release the names of people diagnosed with COVID-19 or who have died from the disease.
The county also logged 29 new infections to bring its total to 1,618 cases and 13 deaths since the coronavirus pandemic began.
Linn County added 50 new cases, raising its cumulative total to 3,034 cases and 38 deaths.
Statewide, there have been 129,109 infections and 1,708 deaths, according to OHA. The national total stands at more than 22.9 million cases and 383,386 deaths, the Centers for Disease Control and Prevention reported Wednesday.
Multnomah County had the most deaths in OHA's most recent daily tally, with 13. Six deaths were reported in Washington County; three each in Clackamas, Polk and Umatilla; two each in Lane, Marion and Yamhill; and one each in Columbia, Crook, Curry, Douglas, Jackson and Jefferson.
The oldest person on the list released Wednesday was 98. The youngest was 19. There was also a 27-year-old among the dead.
An additional 9,071 COVID-19 shots were given in Oregon on Tuesday, OHA reported. The state has now administered 129,782 first and second doses of the vaccine, the agency said, out of 321,225 doses distributed around Oregon. Some 9,568 Oregonians have received both the first and second dose of the vaccine. After two doses, the vaccine is considered about 95% effective.
Around the state, 434 people are hospitalized with COVID-19, 31 more than the day before, and 103 COVID-19 patients were in intensive care, up 10 from a day earlier.
Outbreaks continued at several congregate care facilities around the mid-valley. The largest is at the Corvallis Manor nursing home, which has now recorded 118 cases among residents, staff and household members and four deaths from the disease, OHA noted in a weekly report issued Wednesday. That's up from a cumulative total of 116 cases and two fatalities the week prior. This is the second major outbreak at Corvallis Manor, which previously logged 21 cases and left three residents dead.
An outbreak at Brookedale Grand Prairie in Albany grew to 17 cases from 11 the week before, OHA reported, while one the Mennonite Home Skilled Nursing and Rehabilitation, also in Albany, grew from three to five cases and another at Brookedale Geary Street Memory Care in Albany held steady at 11 cases.
An outbreak at Brookedale Geary Street in Albany is now considered resolved after reaching a total of three cases and one fatality.
A major workplace outbreak at the Target Distribution Center in Albany has been declared resolved. A total of 47 employees or members of their households were infected during that outbreak, which was first reported to health officials on Sept. 14. Also declared resolved was an outbreak associated with the Albany WinCo store, where 12 cases were reported.
An outbreak at Samaritan Lebanon Community Hospital, meanwhile, jumped from nine cases to 21 last week, OHA reported.
Other workplace outbreaks continued at these mid-valley employers: Lowe's Distribution Center in Lebanon, with 29 cases; ATI Specialty Alloys and Components (Wah Chang) in Millersburg, 23; Smith Seed Services in Halsey, 19; Entek International in Lebanon, 17; Selmet in Albany, 15; Stahlbush Island Farms in Corvallis, 15; Costco in Albany, 13; Oregon Freeze Dry in Albany, 13; National Frozen Foods in Albany, 12; Clayton Homes in Albany, 11; Pacific Cast Technologies in Albany, 11; Samaritan Albany General Hospital, nine.
A previously reported outbreak at Corvallis Community Childcare-Lancaster held steady at 11 cases last week, according to OHA.
An outbreak at Green Acres School in Lebanon, where three staff members or volunteers had been infected, was declared resolved.