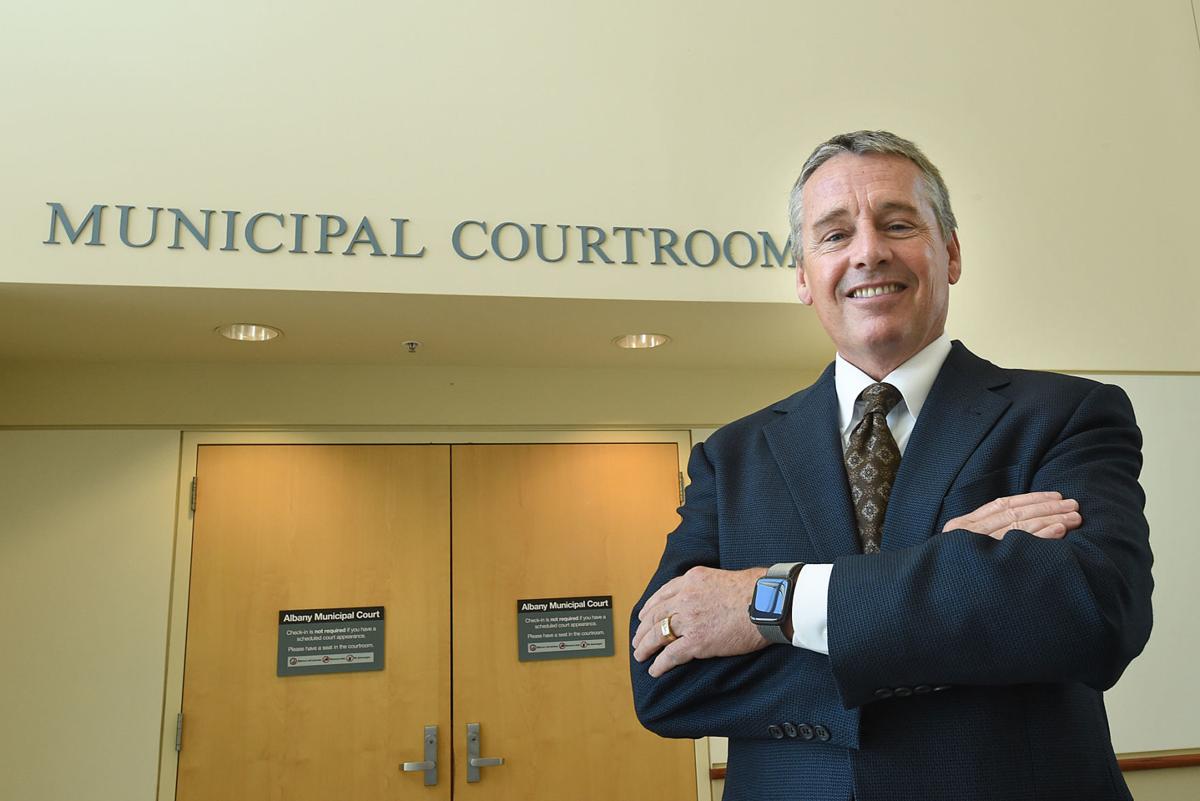 Forrest Reid will take the bench at Albany's Municipal Court in 2020 after current judge Robert Scott retires at the end of this year.
The Albany City Council selected Reid from four applicants after conducting interviews during an executive session on Monday.
"It's a community court," Reid said Tuesday of his new gig. "I love Albany; I've lived here since I was 3 years old."
Reid graduated from West Albany High School before earning a four-year degree in political science from Lewis & Clark College and moving onto law school at Willamette University.
When he graduated, he came right back to Albany.
"My dad had a law office on the corner of Fourth and Washington," he said. "So I moved upstairs in this closet I converted with enough room for a desk."
You have free articles remaining.
That was 1986. By 1987, the pair had moved into a building downtown where Reid started making phone calls.
"When you get out of law school, you're not sure what you're going to do," he said. So, he called the municipal courts in Sweet Home, Lebanon and Albany to take on court-appointed work.
In 1993, he became the city attorney for Millersburg, a position he said he can keep when he takes the bench in January, according to the Oregon State Bar Association.
"They're my only client," he said, noting that he started closing his private law practice in January 2018 and in the fall of that year, he began serving as the pro tem judge in Albany's municipal court.
He took the job, he said, because of his ties to Albany and his desire to slow down.
"If it had been any other position, I wouldn't have applied for it," he said. "I feel I can have an impact on this community because I know this community."
The City Council named Reid as the finalist for the job and voted to extend a conditional job offer. Scott's last day is scheduled for Dec. 31, 2019.