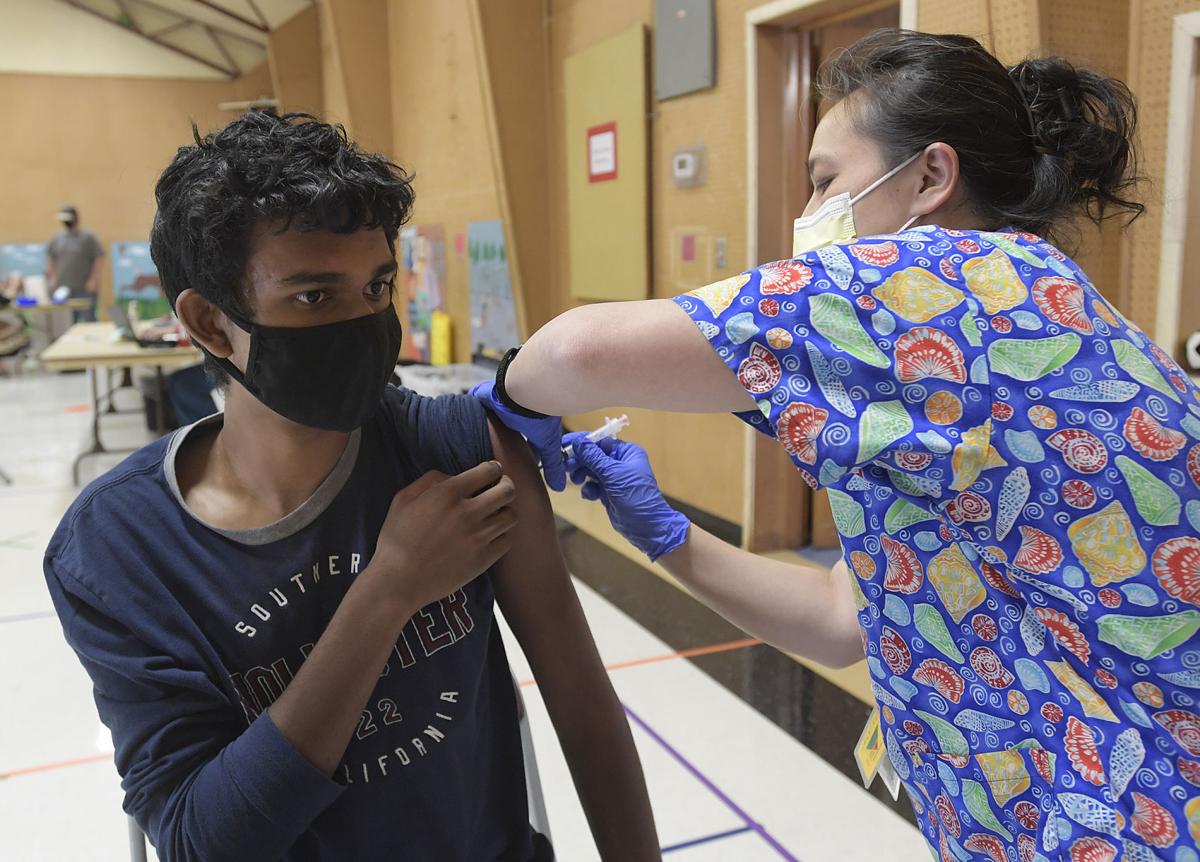 Coronovirus cases continue to rise in Oregon.
Wednesday's report from the Oregon Health Authority notes 1,213 new confirmed and presumptive cases of the COVID-19. Oregon has seen a 92% rise in new cases in the past week and daily case loads have surpassed 1,000 on a regular basis for the first time since January.
In early July the state showed a seven-day average of 110 new cases per day.
Presumptive cases are people without a positive diagnostic test who have COVID-19-like symptoms and had close contact with a laboratory-confirmed case. Presumptive cases make up about 5% of the total cases, OHA has said.
Linn County reported 28 new cases and has a total of 6,448. Benton had 19 new cases and is at 3,548 overall. Oregon now has 224,547 cases.
Here is a look at other highlights from the report:
Deaths: Oregon reported five new deaths, bringing the total to 2,877. The individuals were a 74-year-old woman from Jackson County, a 43-year-old woman from Douglas County, an 86-year-old woman from Coos County, a 69-year-old man from Clatsop County and a 74-year-old man from Lane County.
Underlying medical conditions were present in the Jackson, Douglas and Lane victims and still being confirmed in the other two fatalities.
Support local news coverage and the people who report it by subscribing to the Corvallis Gazette-Times.
Benton County has had 18 deaths and Linn 82.
Vaccinations: Oregon added 6,998 vaccinations to the state registry. A total of 2,502,903 people have had at least one shot, with 2,319,800 completing a vaccine series.
Hospitalization: A total of 422 Oregonians are hospitalized with COVID, 43 more than in Tuesday's report. There are 133 patients in intensive care units (ICU), 14 more than Tuesday's report. The hospitalization rate has increased more than 90% in the past two weeks.
National numbers: According to the federal Centers for Disease Control (CDC) there were 103,455 new cases reported Tuesday, bringing the U.S. total to 35.2 million. A total of 614 new deaths were reported. The national death toll is 612,386.