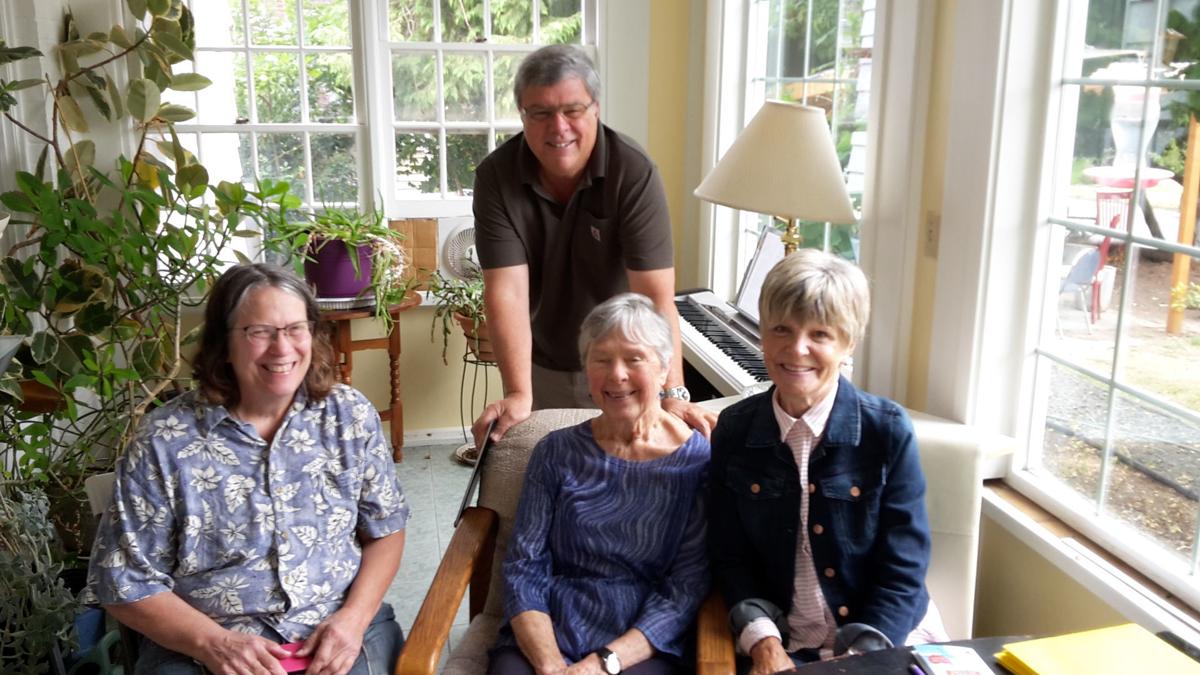 A new housing resource is now available in Corvallis for chronically homeless women over 55.
Corvallis Housing First, in collaboration with the Room at the Inn women's shelter, has opened DeDe's Home in northwest Corvallis. The home can accommodate four residents, with plans in place to add a "medical respite" facility in an auxiliary building in the backyard.
The permanent supportive housing facility is the third for Corvallis Housing First, which also operates Partner's Place and the Van Buren House. Like the other two facilities, DeDe's Home includes case management services in an effort to make sure residents have the resources they need.
"The case management is really important because these are not easy individuals to house," said Brad Smith, board president of Corvallis Housing First. "Some have (post-traumatic stress disorder). They have challenging backgrounds."
Discussions began on the project in August 2018, with organizers expecting that it would take two years or more to make the $750,000 project happen. But the city chipped in with $100,000 in federal housing funds, Housing First staffers worked the grant circuit and more than $100,000 came in via a set of sizable donations.
And then there's Phyllis Mix, who provided the funding to purchase the house, which cost $370,000.
Mix's interest in the homeless began with a church book club discussion of James J. O'Connell's "Stories from the Shadows: Reflections of a Street Doctor," which chronicles his 30 years of work caring for the homeless.
"I've always been interested in others around me, particularly the less fortunate," Mix said. With her financial affairs in good order, she said she "would rather give with a warm hand. I needed to see what I could do, and patience is not one of my virtues."
Mix also said she was motivated by the 2017 League of Women Voters report on homelessness in Corvallis.
Others were motivated, too. Marty Fulford of Town & Country Realty found the house — and it was just the third one they looked at. Benton Habitat for Humanity served as the general contractor for the renovations required for the project. Housing First provided the materials, and Habitat for Humanity provided the labor. CHF Executive Director Andrea Myhre reeled in the grants, with Sara Power, Aleita Hass-Holcombe, Lynn Jarvis and Andy Zaremba all playing key roles in the project.
"I was just astonished at the level of generosity," Jarvis said.
"We've made amazing progress," Smith said. "By the end of the month we should be fully occupied."
The addition also gives Housing First more flexibility in terms of the clients it serves. The Van Buren House features individual bedrooms in a communal setting (the house used to house a sorority). Partners Place is set up more like conventional apartments. Van Buren and Partners serve both men and women. DeDe's, which is named for Mix's sister, is limited to older women.
"This gives us more options," Smith said. "What is the best type of housing for the person at this stage?"
"It's really attractive, too," said Mix of DeDe's. "And it's home."
Get local news delivered to your inbox!
Subscribe to our Daily Headlines newsletter.