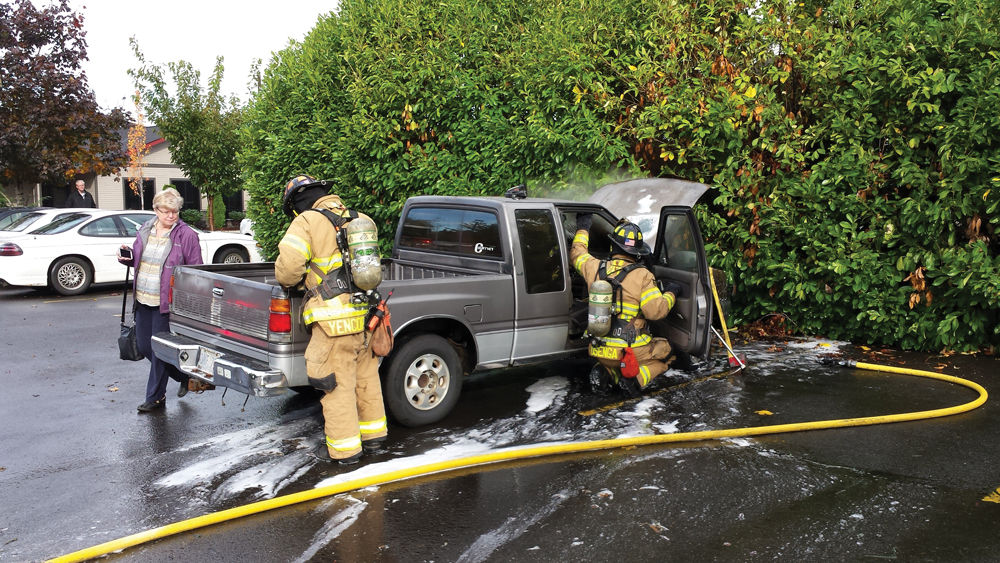 Corvallis resident Ileen Barlow got a little more than she bargained for when she went to fire up her truck on Friday.
Barlow had parked her 1989 Isuzu pickup behind Shari's Restaurant, 1117 N.W. Ninth St., but when she switched on the ignition a little after 10 a.m., the engine caught fire.
"I started the car up and noticed smoke and pretty soon flame, and I got out," she said afterwards.
Barlow was not hurt in the incident.
The Corvallis Fire Department got the call at 10:17 a.m.
"When we got here, we had a fully involved engine compartment fire," Battalion Chief Dan Wehrman said.
Firefighters quickly extinguished the blaze. There were no other vehicles parked near the pickup, and no additional property damage was reported.
The Corvallis Police Department assisted at the scene.