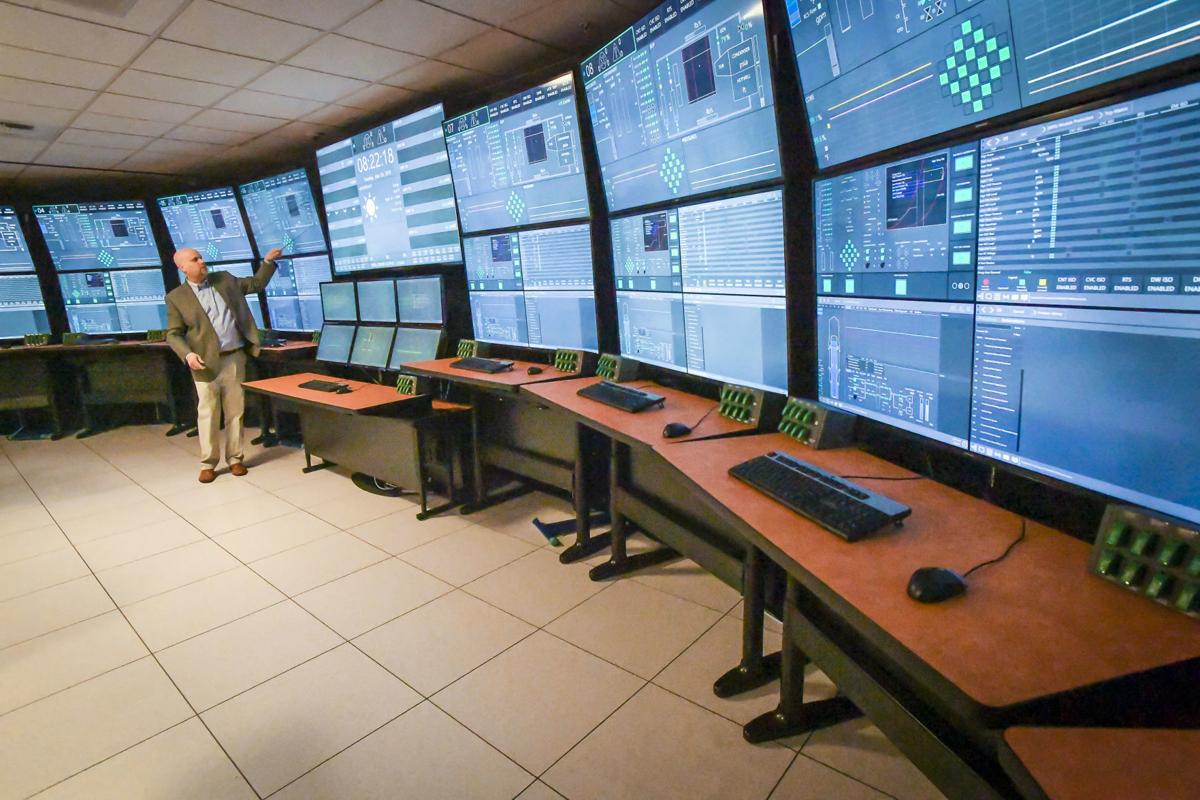 NuScale Power has passed another milestone on the road to winning federal certification for its small modular reactor design.
The Nuclear Regulatory Commission has approved Phase 4 of NuScale's design certification application, the company announced on Thursday, putting it a big step closer to final approval.
A Fluor Corp. subsidiary headquartered in Portland, the firm has strong ties to Corvallis and Oregon State University, with 272 full-time-equivalent jobs in its local office.
Phase 4 approval represents completion of the advanced safety evaluation report on the application, which was submitted to the Nuclear Regulatory Commission in early 2017. Part of the Phase 4 process includes closing the last of the open items remaining from earlier phases of the NRC review.
There are still 99 "confirmatory items" remaining to be checked off, but those are relatively minor issues that simply require additional documentation to satisfy NRC requirements, according to Tom Bergman, NuScale's vice president for regulatory affairs.
"They're not still questioning whether the design is safe," he said. "That's why we say the review is essentially complete."
Two phases of the NRC review still remain to be done, but Bergman said NuScale officials are confident the rest of the application will pass muster.
"Nobody expects a surprise after this point," he added, "but you still go through the process."
At this point, the review process is still on track to get to final NRC design certification no later than September of next year, Bergman said.
You have free articles remaining.
That would make NuScale's design the first small modular reactor approved for use in the United States and would position the company as a leader in the global marketplace for SMRs. Russia and China are both working on SMR designs.
"We're generally considered the lead small modular reactor design out there," Bergman said.
The potential payoff is substantial, to say the least. NuScale officials expect the worldwide market for SMRs to reach $100 billion by 2035 and keep climbing from there.
"We're talking in the trillions," Bergman said.
NuScale's first customer, Utah Associated Municipal Power Systems, plans to build a 12-module SMR plant on Idaho National Laboratory property near Idaho Falls. That project will require construction and operating approval from the NRC, but no additional design certification will be needed.
Site preparation is expected to begin in 2021, with the first reactor module operational by 2026 and the full plant up and running by 2027.
Meanwhile, the company is also in negotiations to sell its reactors internationally. NuScale has memorandums of understanding to pursue projects in Canada, Jordan, Romania and the Czech Republic.
Based on technology developed at OSU, NuScale's small modular reactors are designed to be built in a factory and shipped by truck, rail or barge to their final destination.
Each module can generate up to 60 megawatts of electricity and can be operated as individual units or bundled together in arrays of up to 12 reactors with a combined generating capacity of 720 megawatts, according to the company. Most commercial reactors operating in the United States today are in the 900 to 1,100 megawatt range.
NuScale SMRs are much smaller than current commercial reactors and far simpler in design, using natural convection currents rather than electric pumps and valves to circulate cooling water — which the company claims makes them much safer.