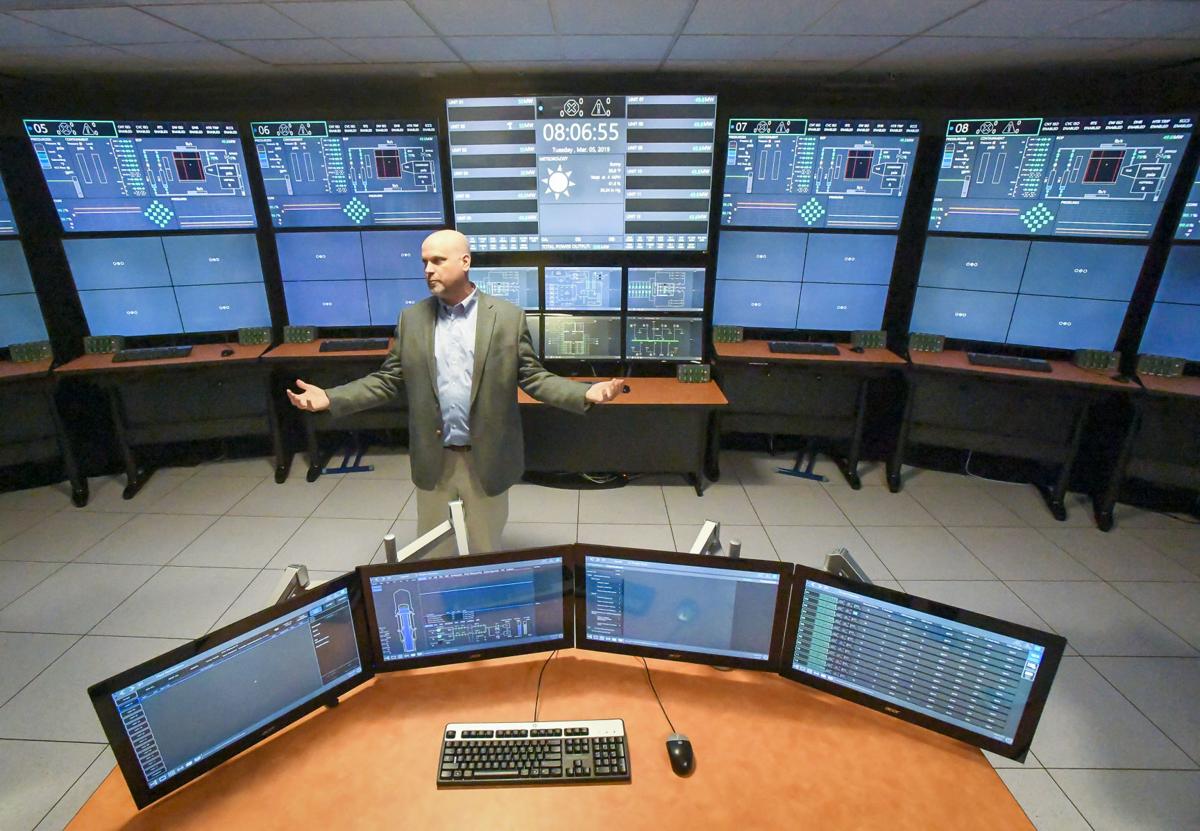 NuScale Power has cleared a substantial regulatory hurdle on the way to bringing its novel nuclear reactor design to market.
The U.S. Nuclear Regulatory Commission has completed phases 2 and 3 of its review of NuScale's design certification application, the company announced this week.
NuScale submitted its 12,000-page application in early 2017 and said in a news release Monday that the NRC remains on track to complete the review process by September of next year.
The company, which is headquartered in Portland but has strong ties to Corvallis and Oregon State University, hopes to become the first to win NRC approval for a small modular reactor design, which would give the company a significant competitive advantage in domestic and international reactor markets.
Phase 2 of the commission's certification process involves publication of the safety evaluation report with open items, according to the news release. Phase 3 includes a review of the safety evaluation report and NuScale's design certification application by the Advisory Committee on Reactor Safeguards.
The entire review is now in Phase 4.
Based on technology developed at OSU, NuScale's small modular reactors measure 75 feet high by 15 feet in diameter and are designed to be built in a factory and shipped by truck, rail or barge to their final destination.
Each module is capable of generating 60 megawatts of electricity and can be operated as individual units or bundled together in arrays of up to 12 reactors with a combined generating capacity of 720 megawatts, according to the company. Most commercial reactors operating in the United States today are in the 900 to 1,100 megawatt range.
Not only are NuScale's units much smaller than current commercial reactors, they are far simpler in design — using natural convection currents rather than electric pumps and valves to circulate cooling water — which the company claims makes them much safer.
Assuming the NRC gives its blessing, NuScale's first customer, Utah Associated Municipal Power Systems, plans to open a 12-module SMR plant at the Idaho National Laboratory in 2026.
The company is also in negotiations to sell reactors internationally in countries such as Canada, Jordan and Romania.
A subsidiary of Fluor Corp., NuScale Power was founded in 2007 and employs 333 people, including 243 in Corvallis. The firm has received $800 million in investment funding to date, including $275 million in federal support.