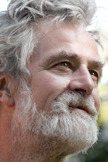 May 2, 1953 — Jan. 31, 2013
Christopher Morriss Bunsen, 59, died suddenly on Thursday at his home in Corvallis.
Chris was born in El Paso, Texas, to Frederick D. Bunsen Jr. and Patricia Morriss Bunsen. The family moved to Corvallis when Chris was in middle school.
At Corvallis High School he was a standout athlete in track (high jump), diving and gymnastics. In high school Chris already showed his talent for inventions. He had a flair for physics and electronics, and was the ringleader of ingenious school pranks, which included such things as installing a phone in his locker.
Chris attended Oregon State University, where he met and married Jeanene Louden, the mother of his beloved sons. During those years he was locally known as a musician, and as someone who could deliver a baby if needed, and fix anything, even repairing the EEG machine at Good Samaritan Hospital.
Chris worked for many years in Research and Development in the calculator division of Hewlett-Packard Co. in Corvallis, where he was awarded eight patents, for both hardware and software. When he started working at HP he was featured in the newspaper as a local success story: He was the first engineer in R&D without a college degree, and was hired based on the quality and quantity of his innovative ideas.
He often was invited to give seminars, and achieved national renown for the cutting-edge math programs he wrote for the HP calculators, including HP Solve. Chris later worked for Hewlett-Packard in Idaho. At the time of his death he was working in the printer division of Hewlett-Packard, where he was a test engineer.
Chris had a wide-ranging curiosity and pursued many interests. These included, for example, rocks and geology; cooking; science fiction; and music. His family and friends looked forward to his cooking, which covered the world but often started with barbecue. Blessed with as much musical talent as he had computer and technical skills, he played guitar, harmonica and tiple, and was a world-class dulcimer player.
His later years were enriched by his happy partnership and marriage with Kate Field of Corvallis. They enjoyed kayaking, hiking, camping and birdwatching with their dogs, and often played music and sang harmony with friends and family or at events.
Chris will be remembered by his friends and family as a kind, loving man with a mischievous sense of humor and a joyous twinkle in his eye. He could be the life of the party, but he also was thoughtful, serious and intensely moral.
His greatest joy was in taking care of the people around him. He loved his family, including his many nieces and nephews, and took good care of his wife, family, friends and neighbors.
Chris was preceded in death by his son, Zedekiah. He is missed by his wife, Kate Field; his brothers Frederick "Skip" (Bettina) of Germany and Mark (Laura) of Corvallis; sisters Trisha of Salem and Kathy of Albany; sons Zo and Zachary of Corvallis; aunt, Margaret Schmidt of Salem; stepchildren Leila and Mick Giovannoni; and grandson Avery of Bend.
A celebration of Chris's life will take place at 4 p.m. Thursday, Feb. 7, at the Unitarian Universalist Fellowship of Corvallis.
In lieu of flowers, memorial donations can be made to Willamette Riverkeeper.