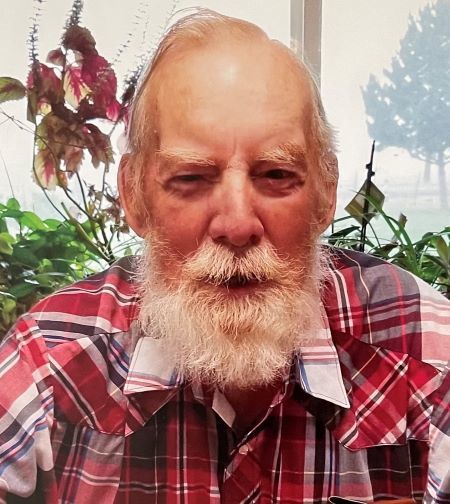 July 8, 1936 – October 10, 2021
Eugene Paul LeMay AKA "Red." Born July 8, 1936, to Leo LeMay and Lena Fontaine LeMay in Duluth, Minnesota, at Webber Hospital. Red grew up on a farm in the small town of Proctor, Minnesota. Red had five brothers and six sisters, three of his brothers and two of his sisters precede him in death.
He was a bit of a rebel in his younger years, he gave the Catholic nuns quite a challenge in school. He made the decision to sacrifice his education to go to work to help provide for his family.
He married Jean P Peterson December 11, 1954, and divorced after 24 years. Together they had seven beautiful children, Pat and (Angie) LeMay, of Cottage Grove; Tom and (Louise) LeMay, of Chester, New Hampshire; Mike and (Suzy) LeMay, of Sherwood; Nancy and (Mark) Nicklin, of Albany, Tim and (Linda) LeMay, of Harrisburg; John and (Leah) LeMay, of Springfield; and Kat Cooper, of Springfield. He has 11 grandchildren and 16 great-grandchildren.
He married Pauline Kopp February 14, 2015. They spent their time square dancing, ranching, and gaming.
He had many jobs during his lifetime, he used to say "I am a jack of all trades and a master of none." He worked on the railroad with his brothers for a few years until he had an accident that caused a back injury. He moved to Oregon with his family in 1965, in a school bus he converted. Changing occupations, he studied auto mechanics and went to school and became a certified Chevrolet auto mechanic. After working in auto shops, he opened his own business; Red's Auto Service, first in Junction City and then in Monroe. In between being an auto mechanic, he also spent a few years being a long-haul truck driver out seeing America.
In retirement he became a gentlemen rancher spending many days listening to the orchestra of the cows, pigs and chickens.
Red loved spending time with his family. His hobbies included the outdoors, camping, fishing, hunting, square dancing, playing family poker games, cribbage and fast track. He loved knocking players off and saying "tally-ho time."
Services will be held at 11:00 a.m., Saturday, October16, at Huston-Jost Funeral Home; 86 Grant Street, Lebanon OR 97355.