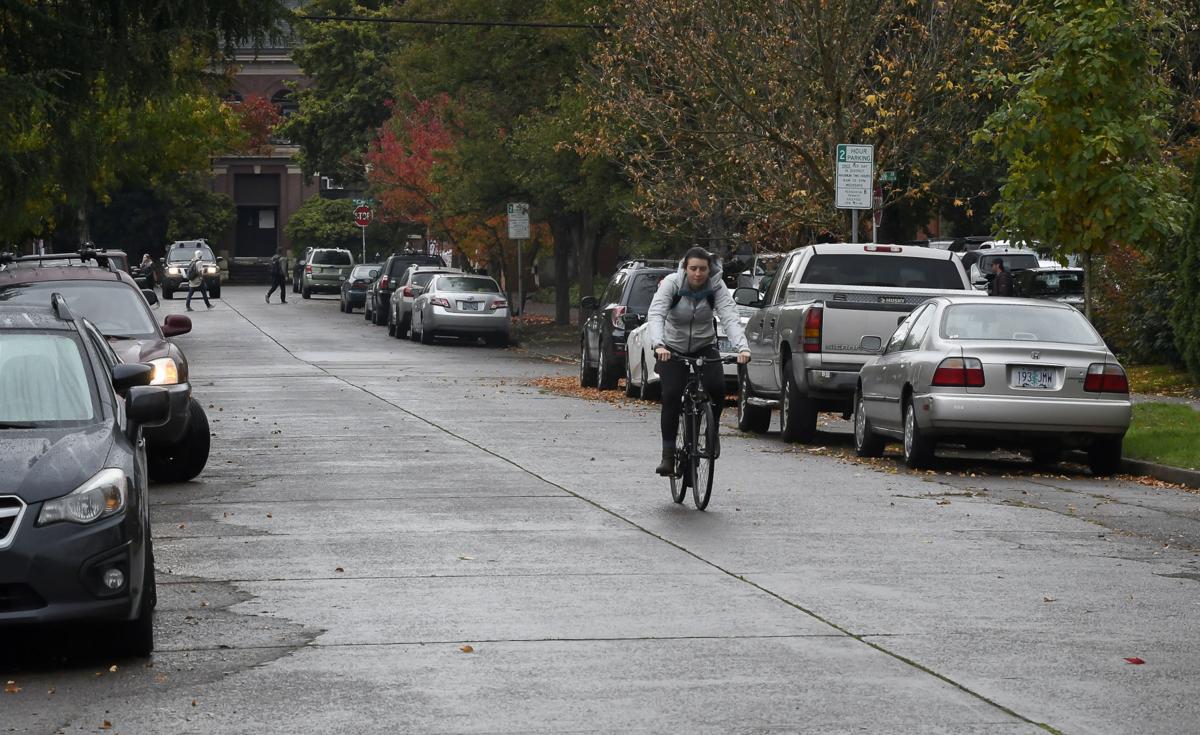 Body camera video from the controversial Oct. 13 arrest of an Oregon State University student in Corvallis will be released as soon as possible, most likely this week, according to a statement from the Oregon State Police.
The incident began when Senior Trooper Kelly Katsikis, who was on bicycle patrol, attempted to issue a citation to Genesis Hansen for riding her bike on the wrong side of a residential street near campus. Hansen refused to provide identification and was taken into custody by Katsikis and Corvallis Police Officer Donald Sheldon as other Corvallis officers stood by and a crowd of people looked on.
Hansen was arrested on charges of interfering with a peace officer and resisting arrest.
Afterward, she voiced outrage over how she was treated on her Twitter account. "I was wrongfully arrested today and I am going to hold those people accountable," she tweeted.
Bystanders who witnessed the encounter captured the arrest on video and shared that footage on social media, prompting claims of excessive force and racial bias against Hansen, who is African American.
In a statement, the Oregon State Police said it was reviewing the situation and planned to release body camera footage taken by Katsikis as soon as possible in an attempt to clear the air.
"We believe this video presents the best evidence of the contact," the statement reads in part. "To be transparent the Oregon State Police is working to release the body camera video of the event in its entirety."
However, the statement adds, state law requires that all the faces be blurred out before the video is released. The agency said it hopes to release the edited video early this week.
"As an agency that is committed to eliminating racial profiling and implicit bias in policing, allegations are being meticulously reviewed and we are compiling as much information as possible," the statement says.
"For an agency that makes more than a quarter-million enforcement contacts a year, profiling complaints are a statistical rarity and — when made — we take them very seriously."