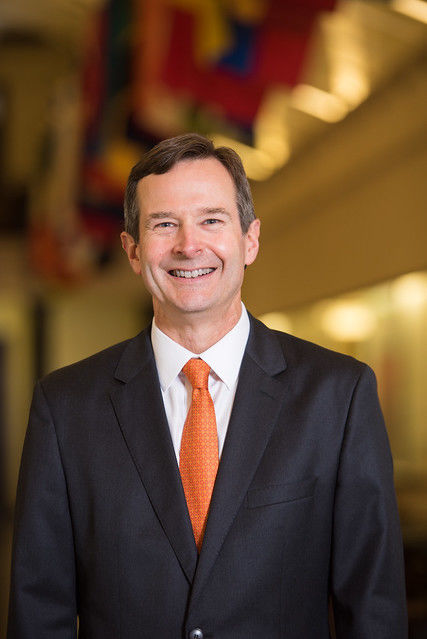 The Society of Women Engineers has honored Oregon State University's dean of the College of Engineering for his work in promoting women in engineering fields.
Scott Ashford is one of three recipients of the 2019 Rodney D. Chipp Memorial Award. The others are Gregory Hyslop of Boeing and Jennifer Rumsey of Cummins Inc. The Chipp award is named for the husband of original Society of Women Engineers President Beatrice Hicks. Chipp was director of engineering for the Du Mont TV network and known for his support of Hicks' efforts on behalf of female engineers.
Since Ashford took over as dean in 2014, the number of women among the college's tenured or tenure-track faculty has more than doubled; 50 of the college's 200 tenured or tenure-track faculty are women.
According to the American Society for Engineering Education, the OSU College of Engineering ranks second nationally among land-grant universities for percentage of tenured or tenure-track faculty who are women and third among the nation's 94 public "R1's," universities having the Carnegie Classification for very high research activity. R1 is Carnegie's highest classification for universities.
"The College of Engineering has created a more inclusive environment in support of female engineers by taking a deep look at the root causes of longstanding barriers and implementing programs to achieve the desired changes," Ashford said. "The transformation began with a strategic planning process, which led to changes in faculty recruitment, promotion and tenure, and professional development. The process includes a 'change team' working as an overarching body to support a change in the culture."
Ashford oversees the 10th-largest engineering program in the United States based on undergraduate enrollment, a program that includes more than 9,000 students and more than 400 faculty and staff.
Get local news delivered to your inbox!
Subscribe to our Daily Headlines newsletter.