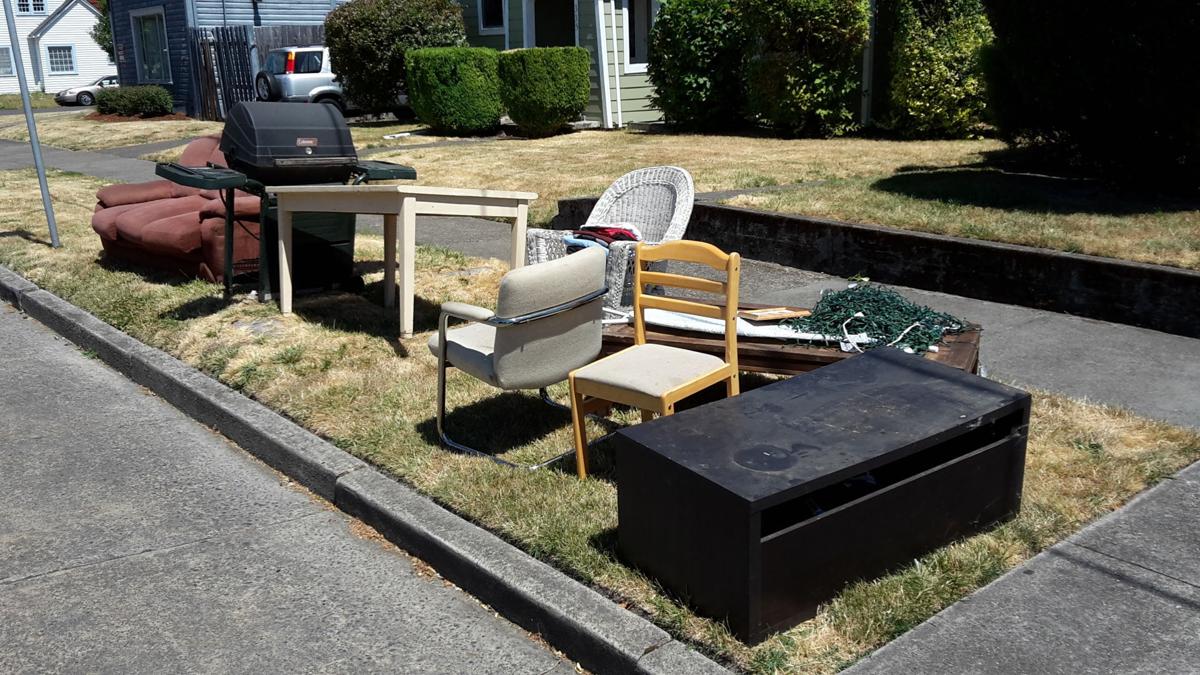 Oregon State University is hosting "The Great Move-Out" this week to help cut down on the trash and livability issues that stem from its students moving out of off-campus rental housing.
The university already conducts a similar event at its residential halls. That donation and recycling drive already is underway and runs through June 20.
"Our first step was to bring together stakeholders from the OSU and Corvallis communities to mitigate one of the biggest problems in Corvallis at the end of spring — trash," said Sierra Prior, an OSU master's student in public health who is coordinating the campaign for the university's Office of Community Relations.
"Then we started brainstorming ways to divert as much as possible from ending up in a landfill."
The two-day off-campus event is set for 4 p.m. to 8 p.m. Wednesday and 10 a.m. to 2 p.m. Thursday in the parking lot of Grace Lutheran Church, 435 NW 21st St. There are donation bins on campus for the residence-hall drive. 
Volunteers at both drives will be accepting mattresses, furniture, electronics, office-school supplies, books and kitchen and household wares. Discarded items will benefit local nonprofits and other charity organizations. Only students may donate to the drives.
Potential recipients of items from the drives include groups such as Benton Habitat for Humanity, Furniture Share, Old Mill Center, Community Outreach Inc. and the OSU Folk Club Thrift Store. Providing expertise and other assistance were Republic Services, the Corvallis Sustainability Coalition, the Rental Property Managers Group and the city of Corvallis.