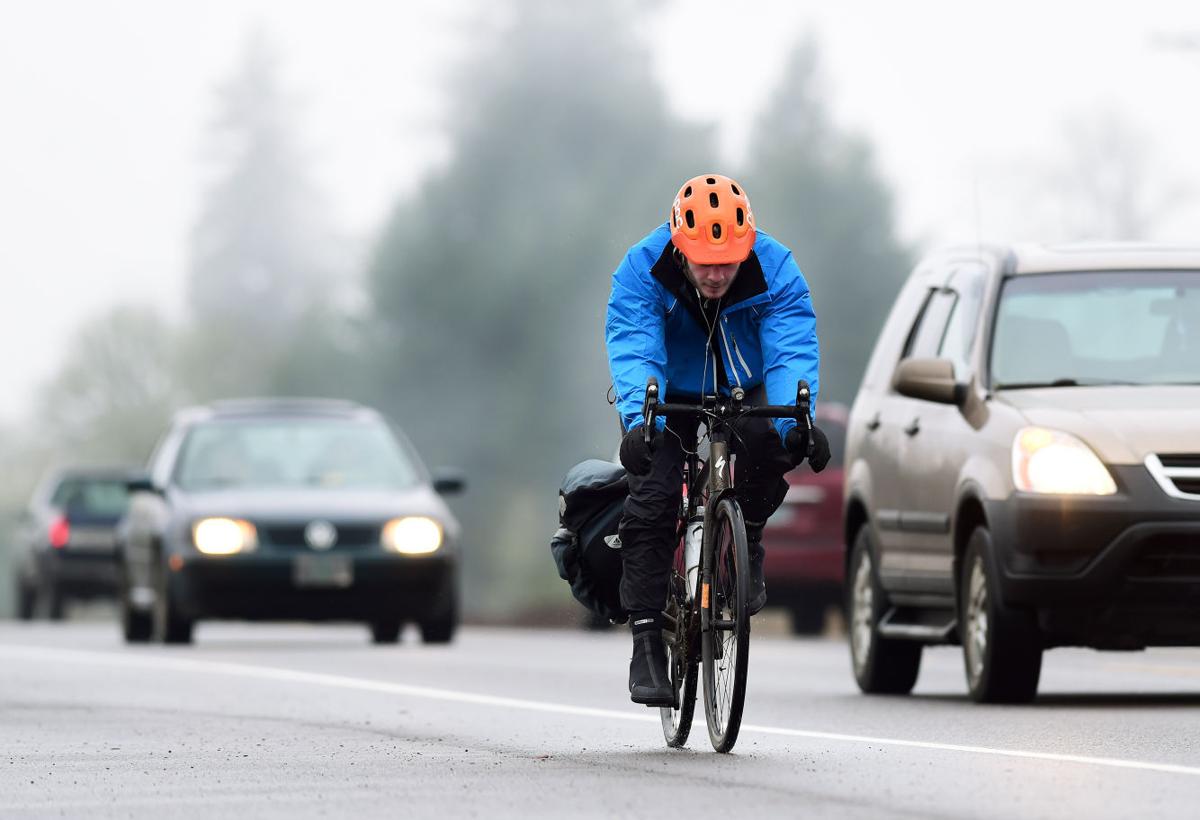 A stakeholder committee has begun the process of evaluating potential routes for a bicycle and pedestrian path connecting Corvallis and Albany via the Highway 20 corridor.
The 11-member panel held its first meeting on Jan. 25 to establish criteria for choosing a route for the path, a project that has been on Benton County's to-do list for more than a decade.
An attempt to route the path alongside the Union Pacific railroad tracks north of Highway 20 drew the ire of farmers who said it would interfere with their operations and create a safety hazard. That plan was shot down in February 2015 by the Benton County Planning Commission, which refused to issue a conditional use permit for the project.
The Corvallis-Albany Bikeway Advisory Group is part of a new effort by county officials to find an alignment for the path that would be acceptable both to potential users and to landowners along the route.
At an open house on Dec. 13, county officials unveiled 10 alternative alignments for the proposed path, a number the advisory group will attempt to cut in half at its next meeting on Feb. 22.
"They're going to try and create about five routes, either based on the ones we have proposed or a combination of those, and try and narrow it down to ones we can look at in more detail," said Josh Wheeler, the county's public works director.
The group will narrow the field still further at its March meeting and come up with a final recommendation in April. The Benton County Board of Commissioners is expected to discuss the matter at a work session in May and then vote in public session on whether to proceed with technical analysis and preliminary design work for the recommended alignment.
"They would probably vote June 6 on whether to move forward with vetting that particular location, again with public participation," Wheeler said.
Meetings of the Corvallis-Albany Bikeway Advisory Group are open to the public, but they are not set up to take public testimony (see box for full meeting schedule). Public comment will be taken during a community open house scheduled for 5:30 p.m. April 5 at the Sunset Building, 4077 SW Research Way.
The committee is intended to be a cross-section of stakeholders that will represent all the major groups with an interest in the project, according to county officials.
The members are Bob Durst, recreational cyclist and Benton County Bicycle Advisory Committee member; Chris Foulke, bike commuter; Patrick Hayes, citizen; Byron Cook, farmer; Kenny Reynolds, farmer; Michael McGowen, citizen; Rick Robinson, trucking company owner and Benton County Roads Advisory Committee member; Jennifer Ward, Benton County Environmental Issues Advisory Committee member; Kevin Grant, Corvallis Sustainability Coalition Transportation Action Team member; Mary Pat Parker, Visit Corvallis executive director; and Mac Gillespie, Benton County Health Department public health specialist.
Reporter Bennett Hall can be reached at 541-758-9529 or bennett.hall@lee.net. Follow him on Twitter at @bennetthallgt.