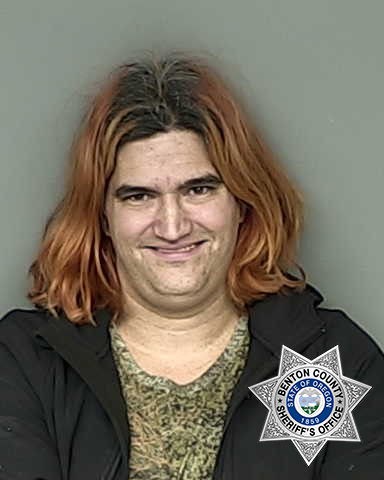 A Sweet Home woman charged with weapons and other violations in Benton County Circuit Court has been picked up again on similar allegations.
Alanna Nicole Partin, 38, was pulled over for an alleged equipment violation by an Oregon State Police trooper shortly before 10:30 p.m. Thursday near the intersection of Northwest Third Street and Harrison Boulevard, according to an incident report.
The trooper observed a handgun on the dashboard of Partin's black Chevy C-1500 pickup truck and did a records check, which showed Partin had a suspended driver's license and a prior felony conviction. She was taken to the Benton County Jail, where she was cited and released on charges of being a felon in possession of a firearm and driving while suspended.
You have free articles remaining.
After a Nov. 7 traffic stop in the same block, Partin was arrested by Benton County sheriff's deputies and charged with being a felon in possession of a firearm, interfering with a police officer and failure to carry or present a driver's license. The firearms charge carries a potential penalty of five years in prison.
In the incident report in that case, a deputy said Partin had to be tased into submission after she refused to comply with orders to get out of her vehicle and reached for a loaded pistol. The deputy also said Partin was in possession of an AR-15 assault rifle with no serial number.
Partin has a 2015 felony conviction out of Multnomah County for attempting to elude a police officer. However, the judge in that case reduced the charge to a misdemeanor after Partin completed 18 months of probation.
The court order reducing the charge was filed on Dec. 4, several weeks after Partin's November arrest in Corvallis.
Reporter Bennett Hall can be reached at 541-758-9529 or bennett.hall@lee.net. Follow him on Twitter at @bennetthallgt.