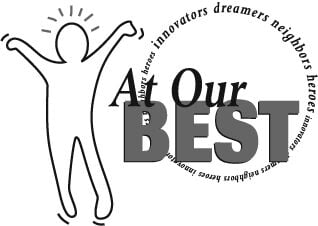 Local residents receive scholarships
Three mid-valley residents recently received $2,500 Northwest Farm Credit Services scholarships.
Recipients are Jessica Neal, daughter of John and Johnna Neal of Brownsville, who attends George Fox University; Ryan Wells, child of Clinton and LaVonne Wells of Corvallis, who attends Oregon State University; and Kourtney Lehman, daughter of Tracy and Nanette Lehman of Corvallis, who also attends Oregon State.
Lehman received a land-grant university scholarship, which supports undergraduate students pursuing a degree in agricultural business or a related field of study at one of the land grant universities in Oregon, Washington, Idaho and Montana.
Corvallis woman earns degree
Kathryn Bartlett of Corvallis graduated summa cum laude this spring from LeTourneau University with a Bachelor of Business Administration degree in accounting.
Graduates with summa cum laude honors maintained grade-point averages between 3.8 and a perfect 4.0.
Zonta Foundation awards 11 grants 
The Zonta Club of Corvallis recently announced that its foundation has distributed $20,322.51 to 11 local organizations.
Eligible agencies must be a 501(c)(3) nonprofit organization or public institution, and service must include Benton County residents. These grants are used to empower women and girls.
Recipients for 2019 include Benton Habitat for Humanity, the Boys & Girls Club of Corvallis, the Center Against Rape and Domestic Violence, Grace Center for Adult Day Services, the Linn-Benton Community College GED Program, Lumina Hospice & Palliative Care, Old Mill Center for Children and Families, Room at the Inn, Strengthening Rural Families, Vina Moses Center and We Care.
The Zonta Club of Corvallis was established in 1940 in Corvallis, and is a member of Zonta International, a worldwide service organization dedicated to improving the status of women through service and advocacy. International membership includes more than 29,000 members in 63 countries. Zonta International celebrates its 100th anniversary this year. To learn more, visit www.zontacorvallis.org.
Corvallis alum receives degree
Claire Osa Bynum of San Diego graduated from San Diego State University on May 19 with a Bachelor of Science degree in health communications.
Bynum is a 2014 graduate of Corvallis High School. Her parents are Deb and Bruce Bynum.
Online school announces graduates
The following students from Benton and Linn counties are among Oregon Connections Academy's Class of 2019:
Teehanna Smith of Adair Village, Sean James of Albany, Cassandra Luckini of Albany, Makayla Nickless of Albany, Brianna Robideaux of Albany, Grace Axtell of Corvallis, Samantha Duffey of Corvallis, Paul Hernandez of Corvallis, Evan James of Corvallis, Gregor Leathrum of Corvallis;
Callie Rae Smith of Corvallis, Eugene Thompson of Corvallis, Madelena Bickley of Harrisburg, Hannah Burris of Lebanon, Benjamin McCarley of Lebanon, Juliana Von Ruden of Lebanon, Aaliyah Wells of Lebanon, Garrett Kincaid of Lyons, and Kyra Rodger of Philomath.
The academy held a traditional graduation ceremony June 8 at the Oregon State Fairgrounds in Salem. This is the 11th graduating class for the longest-running and largest provider of tuition-free virtual public education in the state.