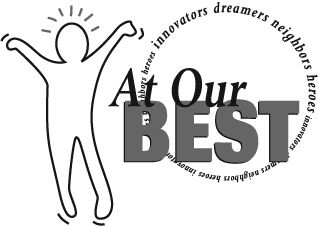 Corvallis student wins scholarships
The Oregon Seed Association's Scholarship Committee recognized nine young men and women as recipients of several scholarship awards during its Mid-Winter Meeting held last Jan. 10 at the Salem Convention Center.
Mitchell (Mitch) Evers, at the time a senior at Oregon State University and a Corvallis resident, received both the Oregon Seed Association/Oregon State University and Oregon Seed Cleaning scholarship awards.
Evers grew up on a dairy farm and has been around agriculture his entire life. His goal is to become an agronomist in forage production, either domestically or internationally. He has been involved in the OSU Dairy Club and as a technician in the USDA Horticultural Crops research unit. He enjoys participating in Ag Fest and Farm Bureau, and the opportunities he has had to speak with legislators about the agriculture industry.
The OSA/OSU Scholarship award was established to assist those in need who are seeking higher education within the College of Agricultural Sciences at OSU. The Oregon Seed Cleaning Scholarship award is distributed through the OSU Foundation. The OSU Crop and Soil Science Scholarship Committee coordinates nominations.
LBCC students place in contest
Linn-Benton Community College Culinary Arts student Christina Devey won first place for her hazelnut-crusted chicken roulade stuffed with chimichurri and feta in the 15th annual LBCC Hazelnut Competition, held April 28.
Devey, of Albany, graduated in June with an associate's degree in culinary arts. She plans to pursue her culinary interests.
Alexis Prosper took second place for her orange-chocolate-hazelnut cake with hazelnut buttercream, chocolate ganache and hazelnut tuile. Prosper, of Corvallis, plans to graduate from the program next year, and then pursue a second LBCC degree in horticulture.
Freddy Cisneros took third place with his hazelnut-crusted petite lamb chops. Cisneros, of Corvallis, graduated in June with an associate's degree in culinary arts, and plans to move to Chicago to pursue his culinary interests.
All three winners received checks from the Oregon Hazelnut Industry and the cookbook "Oregon Hazelnut Country: The Food, the Drink, the Spirit," written by Jan Roberts-Dominguez.
CV student wins scholarship
In May, the National Merit Scholarship Corp. announced this year's National Merit $2,500 Scholarship winners.
Claire M. Hekkala of Crescent Valley High School in Corvallis won a scholarship. Hekkala's probable career field is computer science.
The 2,500 Merit Scholar designees were chosen from a pool of more than 15,000 Finalists in the 2017 National Merit Scholarship Program.
Corvallis woman earns degree
Laurel Field of Corvallis graduated from Whitman College in Walla Walla, Washington, last May 21.
Field is a graduate of Crescent Valley High School, and received a bachelor of arts degree in biology.
Local agencies receive grants
Last May, the five hospitals of Samaritan Health Services awarded $624,960 in social accountability grants to local service organizations, to be distributed in the next 12 months.
Benton County: ABC House, the Benton County Oral Health Coalition, Benton County Drug Treatment Court, the Center Against Rape and Domestic Violence, Casa Latinos, the Corvallis Daytime Drop-In Center, the Corvallis Environmental Center, Grace Center for Adult Day Services, Jackson Street Youth Services, Lincoln Elementary PTA, Meals on Wheels, Old Mill Center for Children and Families, the Retired Senior Volunteer Program, Vina Moses Center, Western University of Health Sciences – COMP-Northwest, and Willamette Neighborhood Housing Services.
Linn County: ABC House, Boys & Girls Club of Albany, Boys & Girls Club of Greater Santiam, C.H.A.N.C.E., Family Tree Relief Nursery, Fish of Albany, Fish of Lebanon, Jackson Street Youth Services, Lebanon Basic Services, Linn Together, Meals on Wheels, the Pregnancy Alternatives Center, Retired Senior Volunteer Program, St. Vincent de Paul, Sweet Home Emergency Ministries, the Sweet Home Pregnancy Care Center and Volunteer Caregivers.
Lincoln County: CASA of Lincoln County, the Coastal Range Food Bank, Community Services Consortium – Head Start in Lincoln County, the Lincoln County School District – HELP Program, the Lincoln County School District – LIFT Program, Meals on Wheels, Neighbors for Kids, North End Senior Solutions, the Retired Senior Volunteer Program, Seashore Family Literacy and Yachats Youth & Family Activities Program, Inc.
Tribal fund awards grants 
The Siletz Tribal Charitable Contribution Fund distributed $120,655.38 to 42 organizations last May 5 as it continued its quarterly donations to nonprofit groups.
Local recipients included the following:
Native American Longhouse Eena Haws in Corvallis, $1,500 for fresh salmon for annual campus community salmon bake; Albany Gleaners, $2,000 for food for a community food bank; Canyon Gleaners in Mill City, $2,000 for food for a community food bank; Central Linn Gleaners in Halsey, $2,000 for food for a community food bank;
South Benton County Gleaners in Monroe, $2,000 for food for a community food bank; and Lebanon Community School District, $1,600 for school supplies, backpacks and food.
The Siletz Tribe has made contributions through employment, monetary donations and cooperative measures to the Siletz community, Lincoln County and the state of Oregon. The seven-member charitable fund advisory board has distributed more than $10.7 million since its inception in 2001.
PHS alum receives degree
Stefan Faridani, son of Adel Faridani and Lorri Hendon of Philomath, graduated last May 13 from Macalester College.
Faridani received a liberal arts degree in economics (summa cum laude) and mathematics (applied and statistics). Faridani is a graduate of Philomath High School.
Faridani was elected to Phi Beta Kappa, recognizing outstanding scholarship in the liberal arts and sciences. He received the Elaine Gartner Pilon Award. He was a member of the Honors Program. His economics research was titled "Can Changes in Household Time Use Explain Gentrification of U.S. Central Cities?. His adviser was Gary Krueger.
Santiam Christian students honored
Last May, SELCO Community Credit Union awarded $30,000 in college scholarships to 20 graduating high school seniors throughout Oregon, including two Santiam Christian School students.
Steven Kontra of Corvallis and Alpheus Thornton, at the time students at Santiam Christian School in Adair Village, were among the recipients.
The $1,500 scholarships provide assistance for college-related expenses and support the Oregon financial institution's mission of helping member-owners reach their goals.
Scholarship recipients were chosen from hundreds of applicants from all 26 Oregon counties SELCO serves. Winners were selected based on criteria including academic performance and community involvement.
To qualify, recipients must be graduating from a four-year accredited high school, have a cumulative grade-point of at least 3.5, and plan to attend a two- or four-year college or university. Applicants were asked to submit letters of recommendation and a personal essay describing their goals for continuing their education.
CV alum wins academic prize
Wesleyan University student Dylan Shumway of Corvallis, an alumnus of Crescent Valley High School, was recognized last spring with the Scott Prize — Arabic.
Established by Charles Scott Jr., Class of 1886 and trustee 1905-22, in memory of John Bell Scott, 1881, the prize is awarded for excellence in modern languages.