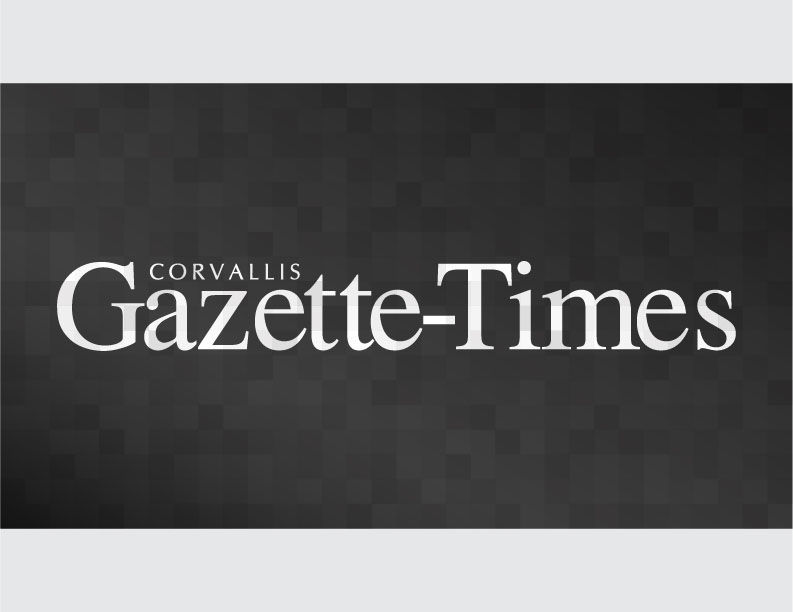 Schools foundation thanks backers
The Corvallis Public Schools Foundation would like to thank its donors and collaborators for helping celebrate the organization's 20th anniversary on March 10th, when nearly 200 community members, educators, students, and public officials gathered for a "Hands Across Corvallis" breakfast.
We thank Corvallis High School's Spartacappella for its uplifting choral performance, Mayor Biff Traber for reading a proclamation in support of public education, and Corvallis High School seniors Adriana Monroy and Janet Amador for sharing their success stories in the AVID program as they prepare to embark on college careers. Thanks also to our table captains who brought their friends and colleagues to learn about and support the foundation. You made it happen!
We are grateful to our sponsors: CH2M Hill, The Corvallis Clinic, and Wells Fargo Advisors, Barker-Uerlings Insurance, Benton County Schools Credit Union, Corvallis Radiology, Horsepower Productions, Les Schwab, The Barbers, Pacific Power, Town & Country Realty, and Woodstock's Pizza Parlor. Shonnard's provided lovely floral centerpieces.
Funds raised at the breakfast will reduce barriers to education for low-income and homeless students, provide pathways to graduation for students who need extra assistance, and expand excellence through enrichment opportunities. Thank you to the Corvallis community for your unwavering support for kids.
Corvallis Public Schools Foundation
Supporters help
gardening event
Insights into Gardening 2016 was a great success. As always, the Benton County Master Gardeners appreciate the gardening community's participation, and we want to acknowledge the role it plays in helping to fund our horticulture scholarship and our educational programs.
For their contributions to the success of our event, the Benton County Master Gardener Association wants to thank the following organizations: La Sells Stewart Center, Grass Roots Books and Music, Corvallis Benton County Public Library, Footwise, and the Corvallis Gazette-Times. We also want to thank our Green-Thumb sponsors for their significant financial contributions: Garland Nursery, Native Plant Society, Samurai Grower Supply, Shonnard's Nursery, and Territorial Seed Company.
It takes many people and countless volunteer hours to ensure the success of an event like Insights and we offer a special thanks to our excellent speakers and exhibitors and to our members for their ongoing assistance and support. We truly appreciate your hard work, creative ideas, positive energy, and dedication to our mission! Thank you.
Benton County Master Gardener Association
Wilson School thanks Papa's Pizza
Wilson Elementary PTA would like to thank the owner and staff of Papa's Pizza Parlor for hosting our March Dine-Out fundraiser. The Wilson community was able to earn money to support school programs while enjoying the fun play area and delicious pizza that this local family favorite is known for. We are so grateful for your generosity and support!
Nutrition program aids Corvallis club
The Boys & Girls Club of Corvallis would like to thank the Linus Pauling Institute—Healthy Youth Program for its partnership.
Healthy Youth Program Nutrition Educator Julie Jacobs began teaching our first nutrition program in our newly remodeled cooking lab at the club. Julie is bringing her skills and experience in making nutritious and delicious food on a budget for our middle and high school members. We are very appreciative of the collaboration with the Linus Pauling Institute to teach our local youth a vital life skill that has a direct and positive impact on long-term health and wellness. Thank you Linus Pauling Institute—Healthy Youth Program: You are making a difference!
Boys & Girls Club of Corvallis
Old Mill Center thanks HP workers
The staff at Old Mill Center wish to extend their heartfelt thanks to Hewlett-Packard's third shift employees, who helped meet our Wishlist's needs with their donation of more than $600 worth of goods!
Old Mill Center provides support to local families and children dealing with challenges, and the donation from HP's employees help ensure that their needs are met. Their contribution of safety gates, diapers, rain gear, art supplies, and more, will help the children at Old Mill Center grow to their potential. Thank you all for your generosity and thoughtfulness!
Community showed support after death
We wish to express thanks for the support given to our family by so many as we dealt with the recent loss of our husband, father and grandfather, "Pete" Allen Peters.
The incredible efforts and support of Benton County Hospice and New Horizon Home Care to get him home from the hospital were fantastic. The comforting cards and notes, flowers and contributions to the Benton Community Foundation's "Peters Family Scholarship" and to Hospice were truly appreciated as a tribute to "Pete." The delicious meals provided by friends helped us all survive at such a sad and busy time. Many thanks.
To send Good Words
Items for the Good Words column are published to recognize good deeds and charitable events. No promotions or advertising, please. Include the sender's name, address and a daytime telephone number for verification or in case of questions.
Good Words items can be up to 150 words or will be edited to that length. We prefer that they be sent electronically to opinion@gtconnect.com, but also can be mailed to the Gazette-Times, attention "Good Words," P.O. Box 368, Corvallis, OR 97339-0368. Written copies can be dropped off between 9 a.m. and 5 p.m. at our office at 1837 N.W. Circle Blvd. Please label them "Good Words."
Good Words are published Saturday on a space-available basis, generally in the order in which they are received.