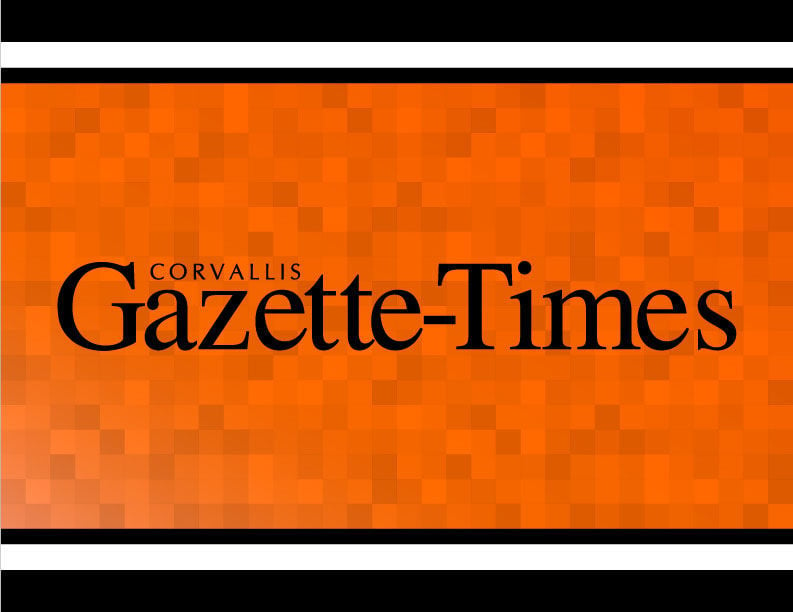 Heartland celebrates 50 years 
This year Heartland Humane Society is celebrating 50 years of animal welfare services in Benton County. We appreciate the countless volunteers, educated staff, donors, and community members who support the work we've done and continue to do every day on behalf of animals.
On Wednesday, July 27, we looked back on our long history and recognized the many people who have dedicated years to Heartland Humane Society. We are grateful to our event sponsors and partners: Running Princess, Barker-Uerlings Insurance, CH2M Hill Alumni Center, and Valley Catering. We are also proud of employees who have served at Heartland for over 10 years, Brittany Gardner (operations director), Emily James (development director), Barb Rosenberger (animal care tech), and Courtney Williams (surgery coordinator).
We are grateful to Judy Brazee for her historical presentation and nearly two decades of volunteer work as the Thrift Shop manager. We also appreciate Susan Wechsler and Nick Wannenmacher for their Thrift Shop manager volunteerism. Other volunteer shop leaders include our day managers, Cathy Grimes, Dona Heyden, and Janet Kelsey.
Finally, we appreciate the nearly 50 Thrift Shop volunteers and 14 shelter volunteers who have served for five years and more. All of these generous folks will be recognized on volunteer walls at the hop and the shelter.
Thank you for an amazing 50 years and we look forward to what the next 50 will bring!
Night Out event was a smash
We would like to thank the Corvallis Fire Department for attending our National Night Out event. The fire truck is always a big hit with kids and adults. We offer information about the Fire Med program and fire safety in addition to crime prevention and disaster planning materials.
We extend our gratitude to McGruff the Crime Dog and chauffeur who arrived to the delight of all. We know it was a long night attending many functions in a furry suit. Lt. Cord Wood brought a bag of National Night Out promotional goodies and stayed to chat with neighbors. We appreciated their presence.
Thanks to our Park Avenue neighbors and others who attended and donated 60 pounds of canned food for the food bank. It was our 19th year serving root beer floats and promoting neighborhood cohesiveness.
Nancy Rohn and Dave Baarstad
Pizza donation boosted picnic
The Old Mill Center for Children and Families would like to extend a thank you to Papa's Pizza for the wonderful donation of pizza for the eighth annual Healthy Families Picnic, which took place on July 27 at Avery Park.
Families from Linn and Benton County came together to celebrate another year of parenting and enjoy the outdoors. Families made new friends over a delicious meal donated by Papa's Pizza, and played with a sandbox and water table. Home Visitor Jen Hanson crafted some amazing sensory toys from sponges, which were a big hit! Thanks to all of the families and community partners who made this event a success.
Old Mill Center for Children and Families
Manager helped with card issue
A cautionary tale regarding the mailing of gift cards:
I purchased an Amazon gift card at Fred Meyer, kept the store's receipt, and mailed the card to my niece in West Linn. A week later, it had not been received.
My visit to the Corvallis post office was cordial. "Just wait, it'll show up."
Fred Meyer said that without the complete card number, it could not be tracked nor a refund possible. (The Fred Meyer receipt showed only the last four digits.)
I called Amazon and the gentleman insisted that the store owed me a refund.
Again, I visited the three participants in the search. Enter Chris Lindekugel, newly hired Fred Meyer manager. Within 24 hours, Chris had obtained the missing card's numbers and transferred the amount from a voided card to a new Amazon card. The next day, he presented me with the new card!
Chris was amply thanked for his quiet, behind-the-scenes "working of the system."
Lessons learned: Keep a copy of the card number along with all receipts, or present the card in person!
Quilt guild honors veterans
Thank you to the caring members of the Marys River Quilt Guild for making patriotic-themed quilts for Benton Hospice Service patients who served our country. In celebration of Independence Day, 13 veteran hospice patients were presented with a patriotic quilt to hang on their wall. The guild donated additional quilts so that we can continue to give a quilt to future veteran patients of Benton Hospice Service to thank them for their service to our country.
We, and our patients throughout Linn and Benton counties, thank Marys River Quilt Guild for its commitment to veterans facing end-of-life. Together we honor veterans.
Offering thanks for Safety Town
The Boys & Girls Club of Corvallis wrapped up our 31st year of Safety Town, preparing 112 incoming kindergarten students with important information about various safety topics such as fire, water, and dog safety. Kids learned how to cross the street, the safe way to get on and ride the school bus, and how to identify electrical hazards. 
In all, 35 teens received hands-on training in youth development as Safety Town volunteers who gave time from their summer vacation. Thank you to our community partners: Foster Grandparents for volunteering, Osborn Aquatic Center for teaching water and pool safety, Heartland Humane Society for the animal safety curriculum, Corvallis Fire Department for our fire station field trip, Corvallis First Student for bus safety, Pacific Power for sponsoring the program, and Papa's Pizza for hosting our end-of-program teen volunteer appreciation party.
Boys & Girls Club of Corvallis 
To send Good Words
Items for the Good Words column are published to recognize good deeds and charitable events. No promotions or advertising, please. Include the sender's name, address and a daytime telephone number for verification or in case of questions.
Good Words items can be up to 150 words or generally will be edited to that length. We prefer that they be sent electronically to opinion@gtconnect.com, but also can be mailed to the Gazette-Times, attention "Good Words," P.O. Box 368, Corvallis, OR 97339-0368. Written copies can be dropped off between 9 a.m. and 5 p.m. at our office at 1837 N.W. Circle Blvd. Please label them "Good Words."
Good Words are published Saturday on a space-available basis, generally in the order in which they are received.