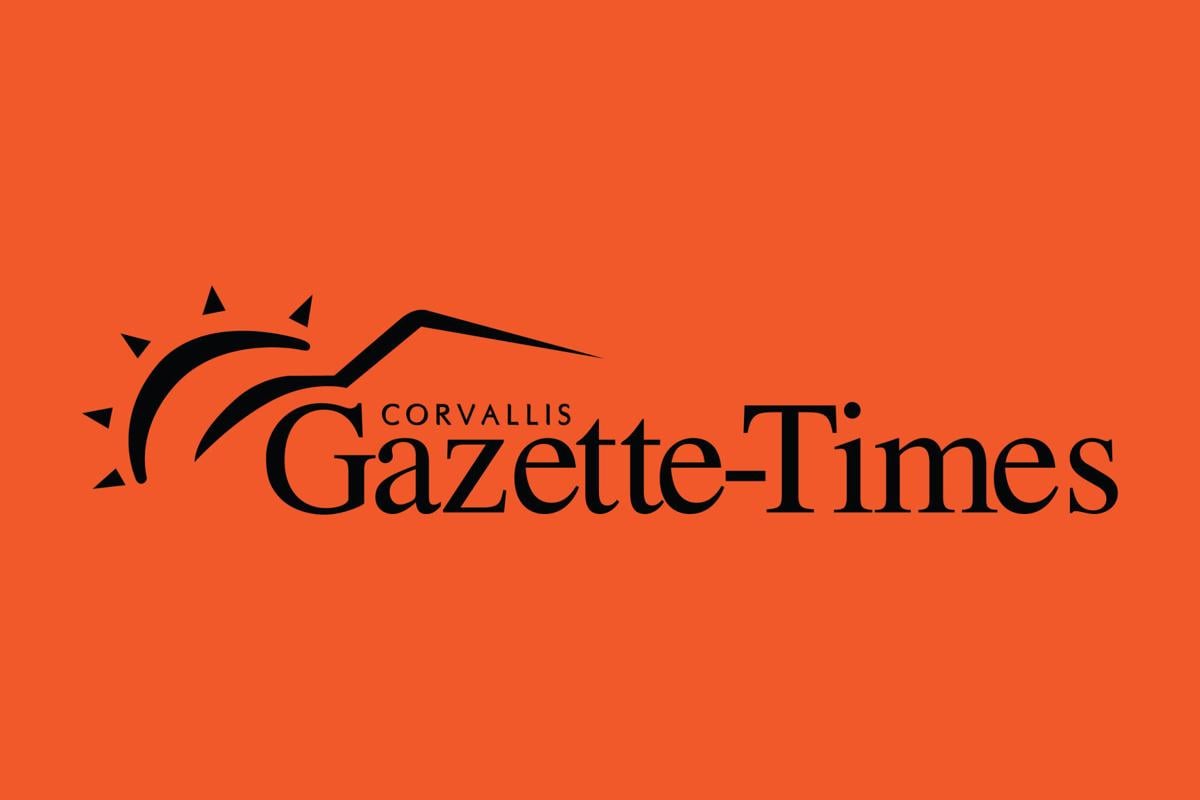 Raffle of car aided Old Mill
In celebration of Old Mill Center's 40th year of service in the community, Duerksen & Associates and Toyota/Subaru of Corvallis collaborated to offer a prize drawing of a 2017 Toyota Rav4 or Subaru Forester.
Duerksen & Associates purchased the car and donated it to Old Mill Center as the raffle prize. Toyota/Subaru of Corvallis spearheaded a promotional campaign, including TV ads and showcasing the cars at various events around town. All 400 raffle tickets sold, raising a stunning $40,000!
The drawing was held at the center's annual auction on May 6th. Ken Haines of Corvallis was the lucky winner, taking home a new Toyota Rav4. We are so grateful to Duerksen and Toyota/Subaru for their incredible support! What a difference they have made in the lives of local families.
Old Mill Center for Children and Families
The Big Pickup benefits community
The Big Pickup organizing committee thanks everyone who made this year's event a benefit to our community.
All together, more than 80 volunteers worked on various projects, most in the Jackson neighborhood near the Albany Police Department, filling two 40-yard dumpsters with junk and trash; collecting about a dozen tires; picking up roadside litter; spreading wood chips in tree wells and planter strips on Marion Street; weeding and pruning landscaping at the police building and at the Masonic Cemetery; clearing junk, trash and yard debris from a private residence; and pulling invasive ivy along the Willamette River at Takena Landing, Teloh Calapooia and Bowman parks.
These volunteers worked hard and have really made a difference: ATI/Wah Chang, Bernett Information Group, Knife River Corp., the Calapooia Watershed Council, the Youth Watershed Councils, the Church of Jesus Christ of Latter-day Saints, United Way of Linn County, Albany Mayor Sharon Konopa and Albany City Councilor Ray Kopczynski.
The 10th annual Big Pickup was a joint effort of the City of Albany and Republic Services. We appreciate the hard work by the employees from both organizations.
The Big Pickup is intended as a partnership of the city, solid waste company, and neighborhood residents working together to make a visible difference in a neighborhood's appearance. We're looking now for a neighborhood to clean up in 2018. If you'd like your neighborhood to be considered and you can help organize the effort, please call Marilyn Smith, 541-917-7507, or Kim Kagelaris, 541-791-0087.
Thanks again to everyone who helped this year.
(The author writes on behalf of the Big Pickup Committee.)
Offering thanks to Corvallis
I would like to thank the people at Crossroads, the Multicultural Center, and Avery House Nature Center.
From arriving here from South Korea last year until now, I have been learning English at the Crossroads English class from Pat and Helen, and from Wendy at the Multicultural Center. I also have a conversation partner, Christiane, whom I am meeting once a week. In addition, I volunteered at the Avery House Nature Center for a total of 100 hours from September to November. Through volunteering, I believe I learned and experienced a lot more than I helped.
It was nice to be able to learn American culture through the dedication of volunteers. I am grateful for the time they took to recognize and understand the differences among people from different countries. My experiences which I saw and felt will definitely have a big impact on my future.
Rotary Club backs Honor Flight
The veterans, volunteers and board of directors of South Willamette Valley Honor Flight would like to take a moment to thank the Rotary Club of Albany for its support of and financial grant to Honor Flight.
The Rotary Club of Albany grant means that more veterans of World War II, the Korean War and the Vietnam War will be able to experience their memorials. They will also get to experience the love and appreciation the citizens of the United States have for them as they are thanked and have their hands shaken; more than a few of them will get hugs and kisses.
The Albany community has been supportive of South Willamette Valley Honor Flight and we appreciate that. Please keep sending your veterans to experience their own personal Honor Flight.
Furniture Share thanks Girl Scouts
On behalf of Furniture Share and Linn County Commissioner Will Tucker, let me say thank you to Girl Scout troops 20142, 20001, 11367, 20495 and 21232 for their generous donation of three complete twin bed sets with bedding for our Beds for Kids program.
Funds raised through their cookie sales made this donation possible to help Furniture Share reach their goal to put a soft, warm bed under every child's head with in Linn and Benton Counties.
Linn County Commissioner Will Tucker was present to greet the Girl Scout troops at our warehouse on Friday, April 14. The commissioner told the scouts that "through their donation they are giving children the ability to get a good night's sleep and helping them be one step closer to completing their education and breaking the cycle of poverty."
The Beds for Kids program strives to provide every child with a bed, pillow, sheets and a blanket because children need at least 10 hours of restful sleep to succeed in school and life.
Donors aided Johnson Center
On April 18, surrounded by 150 generous contributors and community members, the Boys & Girls Club of Corvallis celebrated the groundbreaking of the Johnson Center for Youth Excellence Teen & Wellness Center. We appreciate the many donors and community members who have helped us get within $800,000 of our construction funds, including the Starker family, the Pastega family, and the Duerksen family for their significant investment in the vision for the success and wellness of our community youth. Thanks to Jimmy Johns of Corvallis, Wal-Mart, WinCo, McDonalds and Safeway for their generous donations of sandwiches, drinks and snacks.
This is truly a community undertaking and we are so thankful for the generosity and support of our community.
Boys & Girls Club of Corvallis
To send Good Words
Items for the Good Words column are published to recognize good deeds and charitable events. No promotions or advertising, please. Include the sender's name, address and a daytime telephone number for verification or in case of questions.
Good Words items longer than 150 words may be edited. We prefer that items be sent electronically to news@gazettetimes.com or to news@dhonline.com, but can be mailed to the Gazette-Times, attention "Good Words," P.O. Box 368, Corvallis, OR 97339-0368. Written copies can be dropped off between 9 a.m. and 5 p.m. at our office at 1837 NW Circle Blvd. Please label them "Good Words."
Good Words are published Saturday on a space-available basis, generally in the order in which they are received.