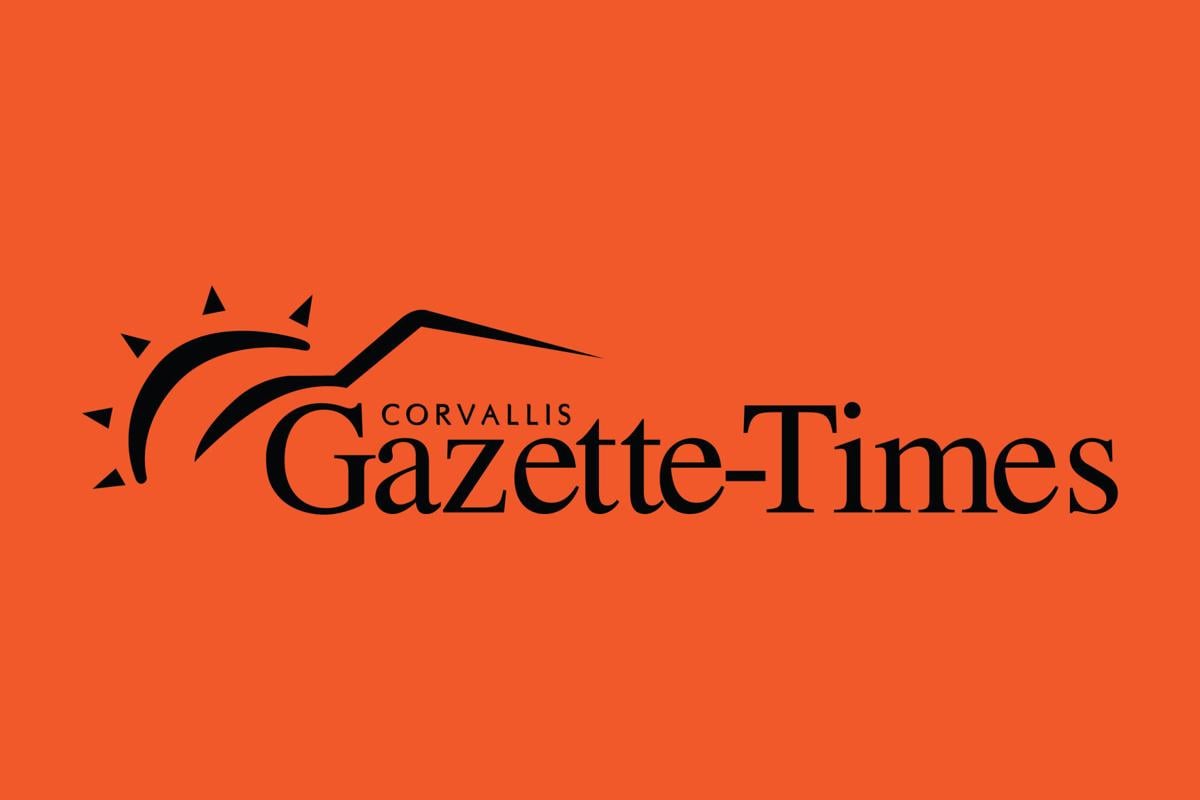 Hospice honors vets, painters
On Memorial Day 2017, a flag will be flown over the United States Capitol to honor local veterans on Benton Hospice Service. The flag then will be displayed at the Benton Hospice Service's small conference room, which is being dedicated as a "We Honor Veterans" room.
Last year, Benton Hospice Service was nationally recognized as a "We Honor Veterans" hospice partner. We Honor Veterans is a hospice awareness campaign conducted by the National Hospice and Palliative Care Organization in collaboration with the Department of Veterans Affairs.
A generous donation of painting services by Sherwin-Williams helped to make the small conference room dedication to veterans at Benton Hospice Service possible. The walls were patched and painted in May by employees from Sherwin-Williams Albany and Corvallis stores as well as donated services from Paint Effects. Benton Hospice Service was selected as the local nonprofit to receive free painting services as part of Sherwin-Williams' "National Painting Week" program. The physicians' office at Benton Hospice Service was also painted as part of the program.
Benton Hospice Service is an independent, nonprofit organization providing care for seriously ill people and support for their families, as well as service to Linn and Benton counties through caregiver and bereavement grief education and support groups.
Many thanks for Town Hall event
Thank you to more than 500 community members who attended the Ninth Annual Sustainability Fair and Town Hall — a lively, informative, and inspiring event.
Special thanks to our sponsors (Oregon State University Sustainability Office, Block 15, Corvallis Chamber of Commerce, First Alternative Co-op, Good Samaritan Regional Medical Center, Abundant Solar, Blackledge Furniture, Caves Bier & Kitchen, Corvallis Radiology, Denison Farms, Kate Hickok Media Productions, Sky High Brewing & Pub, Town & Country Realty, Valley Catering, Footwise, Gaia Landscapes, Green Girl, Greenbelt Land Trust, Marys Peak Group of the Sierra Club, Owen Dell & Associates LLC, The Law Office of Robert L. Mauger, Western Pulp Products), 68 "Town Hall Heroes," and 60 fair exhibitors.
We are also very grateful to Fair Coordinator Lani Beavers, keynote speaker Samantha Chisholm Hatfield, and all who helped as organizers, presenters, discussion leaders, recorders, greeters, registrars, musicians, and transportation and recycling station monitors. Thank you all!
Corvallis Sustainability Coalition
Quilt donations were terrific
Willamette Neighborhood Housing Services would like to say "thank you!" to the quilting guild, "Grateful Daughters of World War II Veterans" for donating beautiful, handmade quilts as housewarming gifts to the residents of our new affordable housing property, Seavey Meadows 2, in northeast Corvallis.
Seavey Meadows 2 houses tenants who income-quality, with preference given to veterans who are disabled and/or homeless or at risk of homelessness. We would like to thank each quilter and let you know that the quilts are much appreciated and are a beautiful addition to the property.
Willamette Neighborhood Housing Services
Library thanks its volunteers
The Corvallis-Benton County Public Library celebrated the amazing work of over 200 volunteers at the 2017 annual Volunteer Appreciation Breakfast on Friday, April 7 at 8 a.m. in the Main Meeting Room. Library volunteers contributed almost 15,000 hours of work in 2016 — the equivalent of 7.5 full-time employees!
Our volunteers help us put on events for all ages, deliver books to homebound patrons, manage our collections, check in and clean items, and so many other important tasks. The library could not perform many essential services without their tremendous support.
At the breakfast this year, we gave special recognition to volunteers who have reached a milestone anniversary: Freda Vars, 40 years; Nancy Ashby, 25 years; Val Krauss and Richard Mueller, 20 years; Irene Berrer-Meyer, Pat Fink, Mariah Johnson, and Mark Meyer, 15 years; Lisa Carnahan, Diane Mayne, and Mark Schurman, 10 years; and, Brent Green, John Hroza, Barbara Landau, Ken Larson, Marty Roberts, Amy Spies, Ken Ward, and Peter Wills, five years.
A very special thank you to these dedicated volunteers!
Corvallis-Benton County Public Library
Legislators aided Boys & Girls Club
We would like to extend our appreciation to state Rep. Dan Rayfield and Sen. Sara Gelser for their support and coaching of our 2017 Youth of the Year representative, Kevin Kincaid. Kevin traveled to our state's capital to meet with our representatives on March 10.
Both Rep. Rayfield and Sen. Gelser took time out of their busy schedules to meet with Kevin and talk with him about their work and the opportunities available for teens provided by the Boys & Girls Club of Corvallis. Kevin was able to practice his networking and interviewing skills during his visit and delivered his Youth of the Year speech to both of our legislators. Thank you for taking time with our youth and for the tremendous support you provide to the citizens of Corvallis.
Boys & Girls Club of Corvallis
Community aids prom dress effort
There was a party atmosphere in the Vina Moses Center as girls tried on and modeled gowns, evening shoes and accessories at the Prom Dress Giveaway on April 7 and 8. Sixty dresses will be back on the dance floor at proms around the county. There are still many dresses and shoes on the racks at the Vina Moses Center that will find homes between now and prom time.
This is a community effort. Thanks to the Z clubs at the Corvallis high schools for their help publicizing the event and collecting dresses. Special thanks to Debra Conety of the Corvallis Zonta Club. Thank you to Marge Loper and Karen Byrne for storing dresses and to Corvallis Kiwanians Harry Lorz and Dave Thomas for moving dresses to and from storage. Thanks to Angela Axel and Kim Smith for handling phone inquiries and making appointments. Thanks to Tudi Seistrup for designing the poster. Thank you to Richard and Linda Seekatz for their help throughout the year sorting and tagging dresses and shoes and their help at the event. Thank you to Terri Allen for sorting and displaying jewelry. Thanks to Nancy Kneisel at Second Glance for her support and to Citizens Bank for the use of their display window. And a big thank you to all you who donate dresses, shoes, and accessories.
Elmer's backs Old Mill's work
Old Mill Center extends their warmest appreciation to Luis and Patti Perez, owners of Elmer's Restaurant in Corvallis, for their commitment to local children and families. Elmer's held a four-week-long fundraiser, inviting diners to donate to Old Mill Center and matching their donations. Staff even wore Old Mill Center shirts during the promotion! We are filled with gratitude by the efforts of everyone involved. Thank you to Elmer's and Luis and Patti Perez for going above and beyond for the children and families we service!
Old Mill Center for Children and Families
Thanks for help with raffle
On behalf of the East Albany Lions Club, I would like to thank Rebecca and Daniel of the Spring Home and Garden Show for allowing the Lions Club to hold a raffle to raise fund to support the Lions sight and hearing program.
Throughout the year the Lions Club holds fundraisers to provide the sight and hearing services to members of our local community. In addition, the club provides over $30,000 to local nonprofit organizations who provide services to our community and especially those who provide services to children. 
I would like to take this opportunity to invite the community to the annual Fourth of July All-You-Can-Eat Pancake Breakfast. The breakfast will take place from 6 to 11 a.m. at TimberLinnPark. It has been a July Fourth favorite for more than 60 years.
We thank the community for supporting the East Albany Lions Club for the past 63 years. We look forward to seeing you not only at the All-You-Can-Eat breakfast, but also the gun show held in January or any of the other events we are at.
The Big Pickup benefits community
The Big Pickup organizing committee thanks everyone who made this year's event a benefit to our community.
All together, more than 80 volunteers worked on various projects, most in the Jackson neighborhood near the Albany Police Department, filling two 40-yard dumpsters with junk and trash; collecting about a dozen tires; picking up roadside litter; spreading wood chips in tree wells and planter strips on Marion Street; weeding and pruning landscaping at the police building and at the Masonic Cemetery; clearing junk, trash and yard debris from a private residence; and pulling invasive ivy along the Willamette River at Takena Landing, Teloh Calapooia and Bowman parks.
These volunteers worked hard and have really made a difference: ATI/Wah Chang, Bernett Information Group, Knife River Corp., the Calapooia Watershed Council, the Youth Watershed Councils, the Church of Jesus Christ of Latter-day Saints, United Way of LinnCounty, Albany Mayor Sharon Konopa and Albany City Councilor Ray Kopczynski.
The 10th annual Big Pickup was a joint effort of the City of Albany and Republic Services. We appreciate the hard work by the employees from both organizations.
The Big Pickup is intended as a partnership of the city, solid waste company, and neighborhood residents working together to make a visible difference in a neighborhood's appearance. We're looking now for a neighborhood to clean up in 2018. If you'd like your neighborhood to be considered and you can help organize the effort, please call Marilyn Smith, 541-917-7507, or Kim Kagelaris, 541-791-0087.
Thanks again to everyone who helped this year.
The Big Pickup Committee
Kevin Hines, Republic Services; Greg Roe, United Way of Linn County; Rick Barnett, Albany Parks & Recreation; Kris Schendel, Albany Police Department/Code Compliance; Bret Johnson, Albany Public Works; Kim Kagelaris, Albany Public Works; Marilyn Smith, Albany City Manager's Office
To send Good Words
Items for the Good Words column are published to recognize good deeds and charitable events. No promotions or advertising, please. Include the sender's name, address and a daytime telephone number for verification or in case of questions.
Good Words items can be up to 150 words or generally will be edited to that length. We prefer that they be sent electronically to news@gazettetimes.com or to news@dhonline.com, but can be mailed to the Gazette-Times, attention "Good Words," P.O. Box 368, Corvallis, OR 97339-0368. Written copies can be dropped off between 9 a.m. and 5 p.m. at our office at 1837 NW Circle Blvd. Please label them "Good Words."
Good Words are published Saturday on a space-available basis, generally in the order in which they are received.