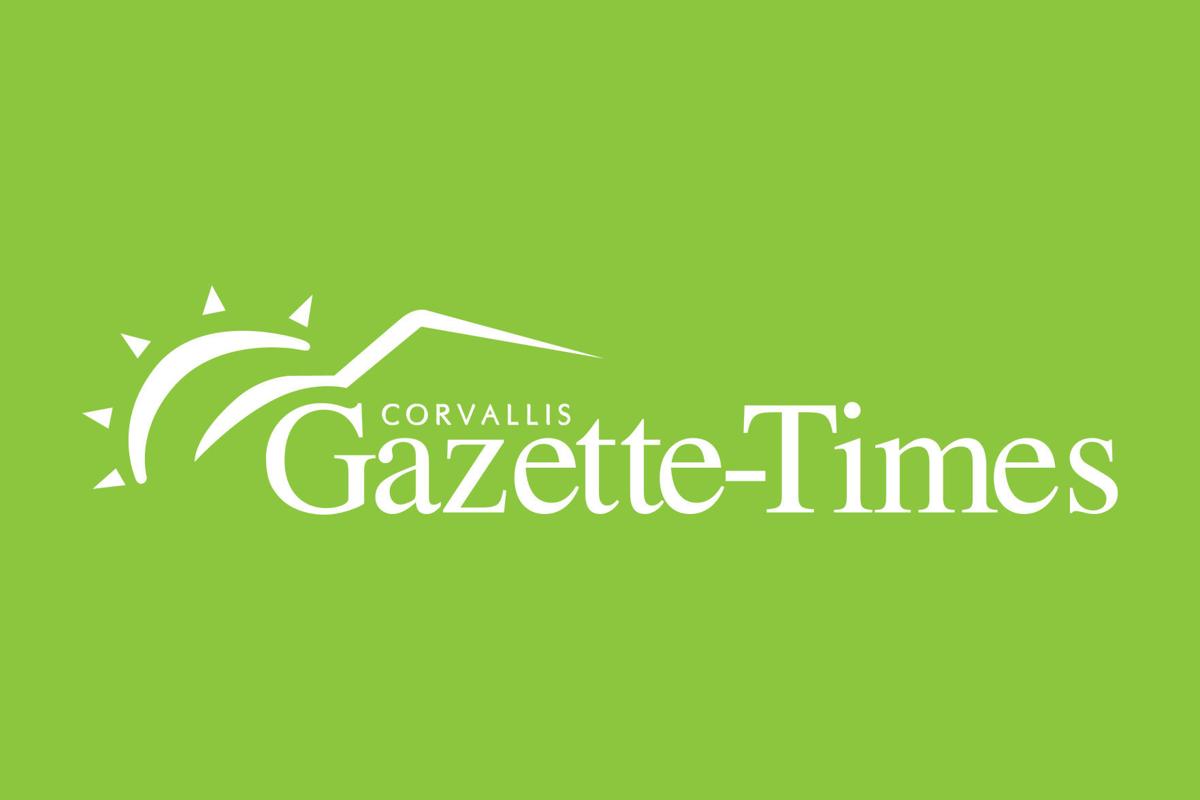 Thanks to carnival helpers
The Philomath Youth Activities Club would like to thank everyone for helping put on the Ninth Annual Community Kid's Carnival.
The event took place on Sept. 9 at Philomath High School. The weather was perfect for carnival games, inflatables, food, and fun. Approximately 600 people attended.
The money raised will be used to help run our programs and ensure that every youth is given the opportunity to participate.
We would like to thank the high school student volunteers, as well the many adult community member volunteers and organizers. A very special thanks goes out to our event sponsors; S & K Inflatables, Gerding Builders LLC, Samaritan Health Services, McGee Engineering, Edward Jones-Helen Bennett, Corvallis Heating and Air, Country Financial–Blake Ecker, Barker Uerlings Insurance, Les & Bobs Sports and Apparel, Citizens Bank, Philomath Police Department, In Memory of Jack Brandis, Timber Supply Co., Oregon State Credit Union, Town & Country Realty, Philomath Fire and Rescue, McGaughy Farrier Services, ShaneCo Timber Inc., Republic Services, Philomath Chamber of Commerce, Philomath Pharmacy Healthmart, and Dr. Wade Haslam. We also thank the Philomath School District for its support!
We also want to recognize the United Way Day of Caring participants that came out from Hewlett Packard to help with our Firewood Fundraiser Project. Thank you to Ken Duda, Chris Leonard, Tod Woodford and your great group of volunteers! Over the past several years you have become instrumental in supporting this unique fundraiser.
Philomath Youth Activities Club
H-P volunteers aided Heartland
A big thank you to Hewlett-Packard for sending a team of volunteers to Heartland Humane Society for United Way's Day of Caring.
In the space of one morning, these wonderful volunteers laid down an entire dumptruck's worth of bark chips, moved heavy office furniture, spread gravel, and stained outdoor furniture. In addition to all this, they created a beautiful paver walkway to Heartland's east entrance, a project that will be greatly appreciated during Oregon's muddy winter and spring. When you walk on our new path, you can tell it was planned and executed by a team of engineers!
Thank you to United Way of Benton & Lincoln County and Hewlett-Packard for teaming up to help Heartland!
Coalition volunteers earn praise
The Seventh Annual Car Free events in Corvallis drew a lot of interest and participation from people of all ages, thanks to the efforts of many individuals and organizations. The focus on pedal power at the Pedalpalooza festival on Sept. 18 and commuter appreciation at Car Free Day sites on Sept. 22 was made possible through the creativity, energy, and generosity of community members, local government, our schools, businesses, nonprofits, and faith communities.
Many thanks to members of the Sustainability Coalition's Transportation Action Team for their hard work, and to our many sponsors for their support: the city of Corvallis Transportation Options Program, Footwise, Corvallis-Benton County Public Library, Corvallis Parks & Recreation, Corvallis Spring Roll, Safe Routes to School, Corvallis Bicycle Collective, First United Methodist Church Natural Step Ministry, OSU Transportation Options Program, Corvallis-Albany Farmers' Market, First Alternative Co-op, Good Samaritan Regional Medical Center, Mid-Valley Bicycle Club, Peak Sports, Play It Again Sports, and SoupCycle.
We are also grateful to the dozens of individual volunteers who gave of their time and energy to help build awareness about and encourage the use of the amazing transportation options available in our community.
Corvallis Sustainability Coalition
Community helped school's dinner
Franklin School would like to thank community members who helped contribute to our Welcome Back Dinner: Officers Trevor Anderson and James Dodge from the Corvallis Police Department registered bicycles to improve return of recovered stolen bikes to their owners; Ilene McClelland and Tiffany Bailey represented Willamette Valley Girls on the Run and provided information on how to get involved; and Cassidy Radloff and Phoebe Lett came from the Corvallis Environmental Center's Farm to School program, contributing a healthy and local snack and sharing information about good food choices.
Our event was made better by the presence of these helpful, kind and generous community members and organizations dedicated to bettering the lives of our students and their families as the school year resumes. Thank you for your time and efforts!
Charlotte Moats-Gallagher and Laura Peterson
United Way thanks volunteers
United Way is so thankful to part of a community with such a generous, loving spirit. Thank you to 614 volunteers!
Thanks to the organizations that gave them the time to contribute: Hewlett-Packard, Barker-Uerlings Insurance, the Benton County Sheriff's Office, the city of Corvallis, Holiday Inn Express, Life Community Church, Samaritan Health Services, First Corvallis and ViewPlus Technologies.
Thank you to our sponsors who made the day possible; H-P, KB Creative, Van Vleet Meat, Market of Choice, Republic Services, Bi-Mart, Pepsi, Miller Paint and Sherwin-Williams Paint. Together, you invested more than 1,800 volunteer hours to make a difference in the community. You time is valuable and worth nearly $42,000. WOW! Thank you for Living United!
United Way of Benton & Lincoln Counties
Furniture Share event was big hit 
Furniture Share would like to express our sincere appreciation to Lee Eckroth & Brian Augustine of Town & Country Realty, Grace Lutheran Foundation, Simple Actions Family Foundation and The Corvallis Kiwanis Foundation for their generous support to help provide Beds for Kids and basic household furnishings to families in need.
We would also like to thank everyone who supported Furniture Share's Seventh Annual Texas Style BBQ, Hoedown & Team Penning Fundraiser.
Music was provided by Trevor Tagle & Adam Larson. Delicious BBQ chicken & pulled pork came from GameTime Sports Bar & Grill, with desserts by Judy Larson. Dave Pautsch was the auctioneer and emcee.
Our sponsors were: Running Princess, Nancy Kruse-Keller Williams, kb Creative, the Philomath Frolic, KTLazyS Cattle Company, CoEnergy Propane, First Corvallis, Foster Farms, Costco Wholesale, More Ink, Stahlbush Island Farms, Republic Services, Peak Internet, National Frozen Foods Corp., Best Pots, Cornerstone Associates, Inc., Kutsch & Renyer Dentistry, American Bookkeeping & Tax Service Inc., Flat Tail Brewing, Deluxe Brewery, Sky High Brewery, Barker-Uerlings Insurance Inc., Grocery Outlet-Albany, Bassard & Sons, NW Natural Gas, Rite Way Electric, HospitalityVision, Michele Mincinski-Keller Williams, Albany Lock & Key, Dr. Thom Core Vitality Clinic-Dr. Rogers N.D., Kathleen Hutchinson-Windermere Real Estate, H & R Block, ServPro of Linn & Benton Counties, Umpqua Bank, Gift Baskets by Berlee's Fancies, Directors Mortgage, Jano's Trophies, United Way of Linn County, Brenda Schamp-Northwest Professional Realty, Katie Enright-Farmers Insurance, Visit Corvallis, Oregon Marketing Group-OMG. Thanks for our volunteer committee: Bobby Williams, Dena Burian Blacklaw, Karen Chambers, Carrie Harrington, Liz Tilson Ramirez, Will & Lynne Tucker, Jenni Grove, Jauquetta, Ann Black, Dave Pautsch, Russ Hedge, Tami Kruger, Lindsey Staebler, Debi Knutson, Kris, Chance & Kendra Stone, Kam Smith, Ariel Wilson, Kate Lacy and Heather Bodenham and board members John Origer, Misty Hedlund, Kathleen Hutchinson, Will Tucker, Marti Barlow, Kam Smith and Chelsea Chambers and to our employees: Jennifer Puma, Robert Rogers & Dallas Hanthorn.
To send Good Words
Items for the Good Words column are published to recognize good deeds and charitable events. No promotions or advertising, please. Include the sender's name, address and a daytime telephone number for verification or in case of questions.
Good Words items can be up to 150 words or generally will be edited to that length. We prefer that they be sent electronically to news@gazettetimes.com, but also can be mailed to the Gazette-Times, attention "Good Words," P.O. Box 368, Corvallis, OR 97339-0368. Written copies can be dropped off between 9 a.m. and 5 p.m. at our office at 1837 N.W. Circle Blvd. Please label them "Good Words."
Good Words are published Saturday on a space-available basis, generally in the order in which they are received.