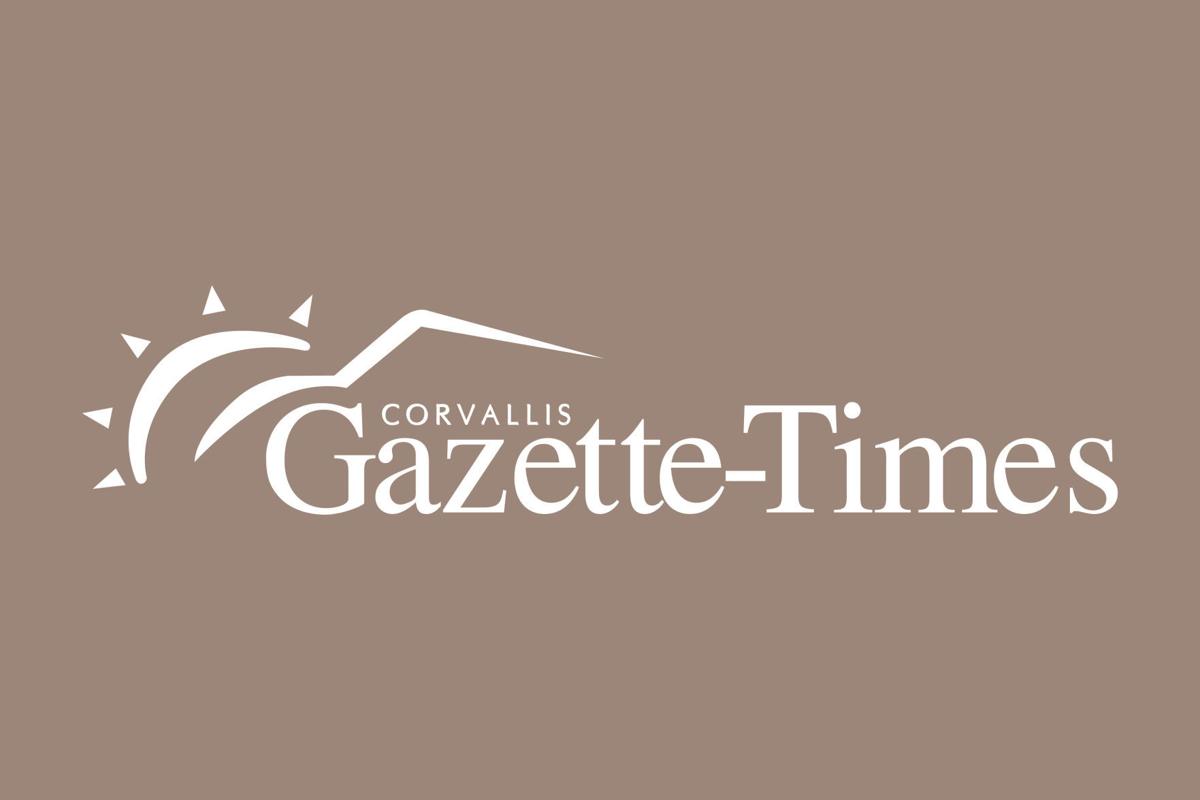 Donations make books possible
Benton County Republican Women express heart-felt thanks to Blackledge Furniture, Starker Forests Inc., John and Jeri Schmidt, and Doyle and Harriet Hughes for their support in purchasing dictionary-gazetteers for fourth-grade classes in Benton County.
Dictionaries that enhance the fourth-grade curriculum are distributed each year by the Benton County Republican Women. These books contain not only a dictionary, but also a civics lesson, the Constitution and Bill of Rights of the United States, and information on all the presidents of our nation, plus a variety of scientific and geographical information.
Fourth graders in our area will benefit greatly from this gift. Again, that you to these wonderful businesses and individuals!
Benton County Republican Women
Volunteers assist school program
Our favorite time of year at the Vina Moses Center is the week of the Back to School Program. The center is full of excitement and smiles as more than 700 kids and their parents are selecting backpacks, clothing, and school supplies.
Thank you to all the community members and groups who donated money, clothing an school supplies. Thank you to the volunteers who moved goods from storage to the center and sorted, tagged and displayed items, and kept the racks full throughout the week. Your efforts helped the families and the students. Having a new backpack, new shoes and clothing and appropriate school supplies turns a good first day at school into a great first day at school.
Thanks to 'Caring' workers
On behalf of the board of directors and volunteers of Philomath Community Services, I would like to thank the Hewlett-Packard employees for their service during the United Way Day of Caring last Friday.
We had four HP groups each putting in a half-day of work at Philomath Community Services. These groups, organized by Bob Saathoff, Ken Tubbs, Lori Vollmer and Mark Weisel, completed garden maintenance, cutting blackberries, weeding, stacking wood, cleaning our parking lot, cleaning our facility such as sweeping, mopping, walk-in cooler and racks cleaning and a variety of maintenance projects.
The volunteers were professional, did a great job, were efficient and completed a lot of needed work. Everyone was easy to work with. We'd love to have them back again.
Thank you so much for your service.
Philomath Community Services
Thanks for the concert memories
Producers of Second Saturdays Benefit Concert Series have made the difficult decision to end the concerts after an amazing 10 years - 81 concerts in all. All concert beneficiaries were chosen for their dedication and efforts toward creating a better world. We appreciate and thank them for their ongoing contributions.
Thanks to Ted Cox for offering Old World Deli for our final concert and to Jon Gold of Sunnyside up for the first 80! Thanks, Gazette-Times and Advocate for years of concert listings.
We applaud our enthusiastic and dedicated audiences who, over the years, contributed nearly $40,000 to numerous excellent causes.
Thanks to the following talented, generous musicians and bands who played with so much heart and soul, pro bono!
Crooked Kate, Cassandra Robertson/Wynter Burns, The Flow, The Bush Pilots, Jon Sharp, Rebecca Fromherz, John Bliss Xtet, Ed Dee, RiverRocks, David Rovics, Tom Rawson, Adam Scramstadt, Madera, Sid Rosen, George Beekman, Otto Gygax, Alex Hargreaves, Dave Storrs/Sandbox, Steve Willis, Rebecca Lomnicky, Corvallis High School Improv Theater, Gumbo, Jim Page, Fred Towne, Michelle Lovrich Drummers, Kiera Lynn and Crash, Three Fingered Jack, Green Lake Quartet, Auda/Ahava Shalom, Riverfront Blues, Ralph Penunuri, Beth Brown, The Svens, Sharon Thormahlen, Meadowlark Trio, Dave Chiller, Jimmy Falkner, Absolute Harmony, Mark Growden, Valley Cats, Karl Smiley, Evelyn Idzerda, Mark Weiss/MC2, Tim Hardin, Cooper Hollow, Wild Hog in the Woods, The Nettles, Free Range Chix, Suz Doyle and Friends.
Laurie Childers, Leah Bolger, Ruth Roberts, Gretchen Newlin
United workers tackled brush
On behalf of the students, staff and families of Crescent Valley High School, I want to thank the team of enthusiastic volunteers from Hewlett-Packard who came to our school last Friday as part of the United Way Day of Caring.
The team took on the brush and blackberry bushes along about 250 feet of the creek that runs through our campus. The result: "Team won!"
Special thanks to H-P team leaders James Thom and Craig Olbrich for organizing this amazing effort. I encourage you to stop and admire this gift the next time you are on our campus for a game or concert.
Crescent Valley High School
'Caring' teams aided Old Mill
We thank the United Way's Day of Caring volunteer teams from Hewlett-Packard and Samaritan Health Services for their amazing help.
Tim, Stafford, Amy and their teams helped with some much-needed maintenance and improvement projects. Thanks to their talents and effort our building is looking great and is safer and friendlier too. We hope to see you again next year!
Old Mill Center for Children & Families
Donors backed SAGE supper
Edible Corvallis Initiative, a program of the Corvallis Environmental Center, would like to thank everyone that made it out to Supper at SAGE on Sept. 17. All proceeds directly benefit SAGE, the Starker Arts Garden for Education and Corvallis Farm to School, which works to strengthen the Corvallis community's knowledge of, and relationship to, healthy, local food.
We are also grateful for the support of the businesses that have chosen to sponsor this inspiring event: CH2M, Starker Forests, Subaru of Corvallis, Spindrift Cellars, Bob's Red Mill, Korvis Automation, PacificSource Health Plans, Samaritan Health Services, Farmland LP, Republic Services and Stahlbush Island Farms. Thank you, in-kind donors: Big River Breads, city of Corvallis, DeMaggio's Pizza, First Alternative Co-Op, JC Mersmann of Gathering Together Farms, Joyful Noise Farm, Oregon Trail Brewery, Special Occasions, Red Hat Melons, Trader Joe's, Vivacity Spirit and Western Boxed Meat.
Thank you to everyone who attended, volunteered, and provided art. Together we made the night a magical success.
Corvallis Environmental Center
To send Good Words
Items for the Good Words column are published to recognize good deeds and charitable events. No promotions or advertising, please. Include the sender's name, address and a daytime telephone number for verification or in case of questions.
Good Words items can be up to 150 words or generally will be edited to that length. We prefer that they be sent electronically to news@gazettetimes.com, but also can be mailed to the Gazette-Times, attention "Good Words," P.O. Box 368, Corvallis, OR 97339-0368. Written copies can be dropped off between 9 a.m. and 5 p.m. at our office at 1837 N.W. Circle Blvd. Please label them "Good Words."
Good Words are published Saturday on a space-available basis, generally in the order in which they are received.