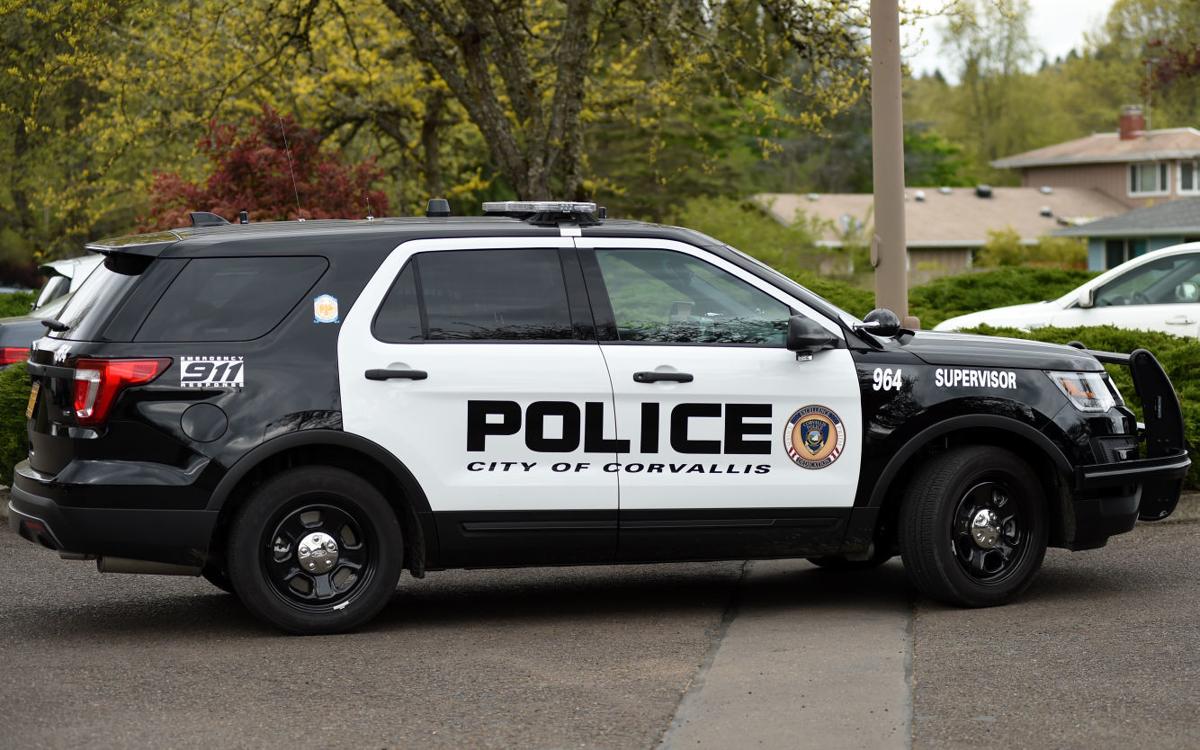 CORVALLIS POLICE
After-school assault — 4:38 p.m. Friday, NW 13th Street and Cleveland Avenue. An officer was dispatched to an assault report at Garfield Park, across the street from Linus Pauling Middle School. The officer determined that a 12-year-old Linus Pauling student had gotten into a fight with two fellow students, one 12 and one 13. The first boy suffered what was believed to be a broken rib and was taken to the hospital by his parents. The other two boys were charged with the juvenile equivalent of third-degree assault. Corvallis School District officials declined to discuss disciplinary action, citing student privacy concerns.
Who are those guys? — 2:54 pm. Tuesday, 300 block SW Jefferson Avenue. A man called to report he had lost his wallet somewhere between Third and Fourth streets on Jefferson Avenue. He described the lost billfold as "a worn and torn Beatles wallet that has a picture of four guys on it."
Highway robbery — 1:37 a.m. Wednesday, 700 block NW 21st Street. An officer responded to a reported robbery at NW 21st Street and Fillmore Avenue. The reporting party said a man had taken food from him after indicating he had a weapon. A suspect was located nearby and identified by witnesses. Edward Dunn, 30, was arrested on charges of second-degree robbery (highway), menacing, unlawful entry into a motor vehicle, third-degree theft from a vehicle and disorderly conduct.
You have free articles remaining.
LINN COUNTY SHERIFF
Car prowl – 7:50 a.m. Monday, 2300 block Three Lakes Road Southeast, near Albany. A business vehicle was entered over the weekend and $3,000 worth of cordless, corded and hand tools were stolen. About $300 in damage was done to the vehicle during the crime.
Car prowl – 12:11 p.m. Tuesday, 5800 block Chandra Court Northeast, near Albany. A caller reported that his vehicle was entered and his sound equipment was stolen, including speakers, cords, microphones, ear pieces, a subwoofer and a mixing board. The total loss value was approximately $5,300.
ALBANY POLICE
Stolen car – 10:48 a.m. Tuesday, 1800 block 21st Avenue Southeast. A 1995 Toyota Corolla was reported stolen. At about 4:32 p.m. that day, an officer spotted a vehicle in the 5300 block of Pacific Boulevard Southwest. The subject pulled into the Lakeshore Lanes parking lot and fled inside before exiting the business and being taken into custody. Angel Rubio Ramirez, 24, was charged with unauthorized use of a vehicle and misdemeanor attempt to elude (on foot).
Benton County Mugshots for November 2019