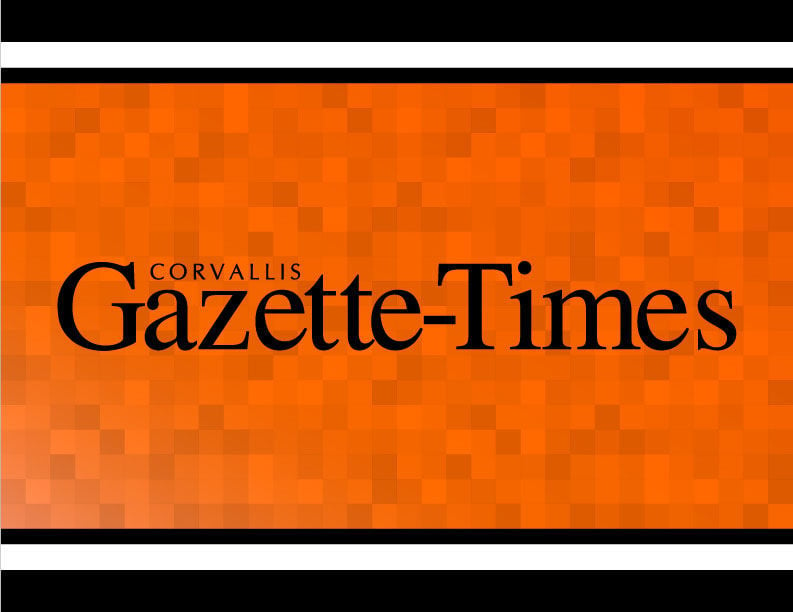 Backers of a proposal to implement ranked choice voting in Benton County say they're well on the way to gathering enough petition signatures to put their plan before the voters in the Nov. 8 general election.
To qualify for the ballot, supporters must collect 2,895 valid signatures from registered voters in the county by Aug. 10.
According to Blair Bobier of Better Ballot Benton County, the group is two-thirds of the way there with roughly 2,000 petition signatures.
"We're on target," he said. "We're pretty confident that we're going to be on the ballot in November."
Bobier, a Corvallis attorney who co-founded the Pacific Green Party of Oregon, and state Rep. Dan Rayfield, D-Corvallis, are the chief petitioners behind the ballot measure.
A certain number of petition signatures are generally disqualified by elections officials for various reasons, such as being duplicates or not from registered voters, so the group is hoping to gather more than the required amount.
"We'd like to get 3,600," Bobier said. "That's the actual number (needed) plus about a 20 percent cushion."
Meanwhile, supporters have been raising money to promote the ballot measure through a political action committee called Fair Vote Oregon. According to the group's most recent filing with the Oregon Elections Division, the PAC has taken in almost $2,800 to date.
"We're going to be running a full-throttle campaign," Bobier said. "We're going to have volunteers knocking on doors, we're going to be communicating our message through media, social media, a lot of ways."
If approved by Benton County voters, the measure would amend the county charter to implement ranked choice voting – also known as ranked preference or instant runoff voting – for countywide elective offices.
In other words, it would only apply to elections for sheriff and county commissioner. (The Benton County district attorney is a state official, so that office would not be covered by the measure.)
Party primaries would not be affected, but the ranked choice system would be used in the general election to choose the sheriff and county commissioners.
Instead of casting a vote for a single candidate, voters would rank all candidates for each position in order of preference. If one candidate gets more than half of all first-place votes, that person wins.
If nobody wins a majority of first-place votes, the candidate who has the fewest votes is eliminated. The second-place votes of the people who picked the defeated candidate are then counted, and the process is repeated until there is a clear winner.
Reporter Bennett Hall can be reached at 541-758-9529 or bennett.hall@lee.net. Follow him on Twitter at @bennetthallgt.