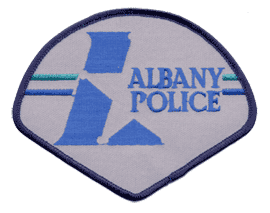 The public can meet with four finalists for the position of chief of the Albany Police Department during a reception planned from 4 to 6 p.m. Thursday, Nov. 21, at City Hall.
The reception, with a question-and-answer session, will be held in the council chambers at City Hall, 333 Broadalbin St. SW.
The finalists are: Capt. Brad Liles of the Albany Police Department; Marc Denney, currently the police chief for the city of La Center, Washington; Marcia Harnden, a captain in patrol and investigations for the Bellevue Police Department in Washington; and Shane McSheehy, captain of command operations for the Eustis Police Department in Florida.
The new Albany police chief will replace Mario Lattanzio, who has served in that position since 2013. Lattanzio is set to retire on Jan. 31.
The finalists were selected from a nationwide search that included 29 applicants, 15 of whom were interviewed in October. The remaining candidates will go through two more interviews on Friday, Nov. 22.
Here's more information on each of the finalists:
• Liles has worked for the Albany Police Department since 1994 as a patrol officer, detective, corporal, sergeant, lieutenant and, since 2017, captain of the support services division.
• Denney joined the La Center Police Department after 22 years with the Cochise County Sheriff's Office in Arizona. He also was a military police officer in the U.S. Army.
• Harnden has been employed by the Bellevue Police Department since 1993 in positions including lieutenant, corporal and public information officer.
• McSheehy has been with the Eustis Police Department since 1996, serving as a patrol officer, detective, patrol corporal and investigations sergeant. He also works internationally training judicial executives.