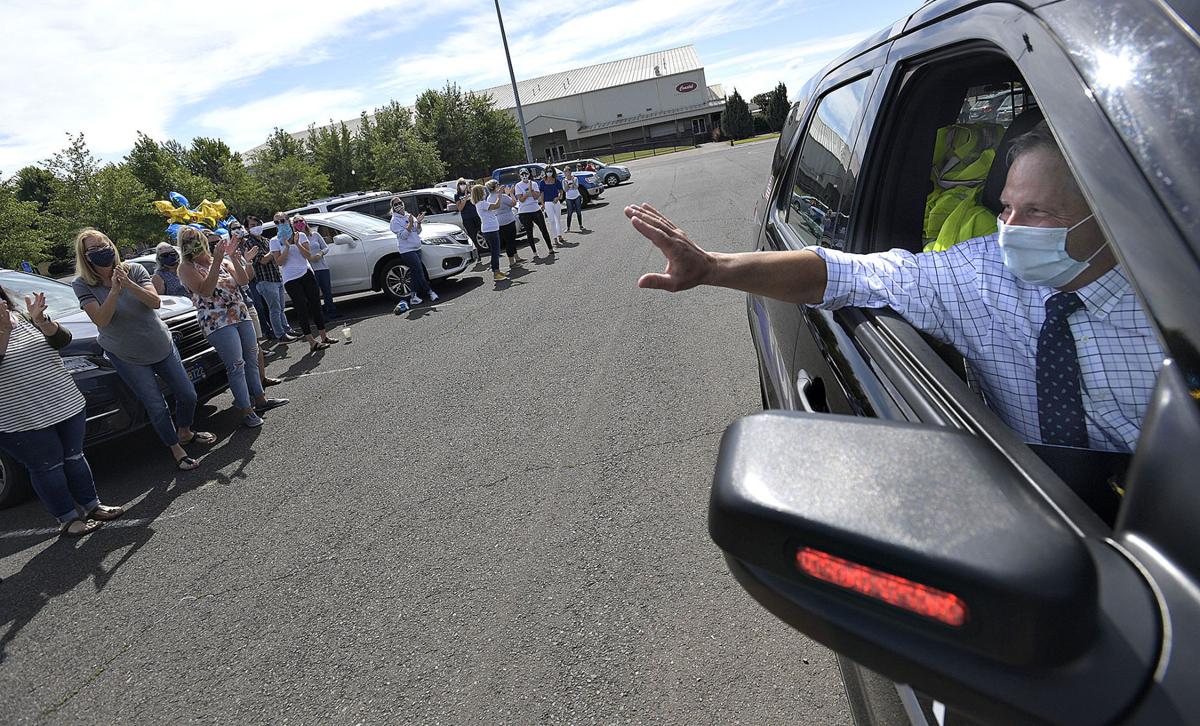 Former Albany administrator Rich Sipe has temporarily rejoined Greater Albany Public Schools as the chief of staff for Interim Superintendent Rob Saxton, and one of his first duties will be re-implementing Gov. Kate Brown's mask requirement for K-12 schools.
The Albany School Board voted 4-1 on July 12 to eliminate masks everywhere they are not mandated by law (the federal government requires masks to be worn on school buses, for instance).
But on Thursday, Gov. Brown directed the Oregon Health Authority and the Oregon Department of Education to create a rule requiring face coverings in all indoor school settings for all individuals ages 2 and older, including all students, staff, contractors, volunteers and visitors.
The governor's direction included a request for provisions around eating and drinking, playing mouth-powered musical instruments, swimming or other water sports, and "engaging in a sport in which wearing a mask could be a strangulation hazard such as gymnastics or wrestling."
Schools that violate the mask rule will be subject to civil penalties.
In a written statement, GAPS Board Chairman Eric Aguinaga said, "The safety of students and staff are our top priority, the board recognizes the order from the Governor and will comply. We will also work with our local health authorities to monitor local recommendations."
Sipe said he didn't yet know how soon the mask rule would take effect in Albany, but it could be as soon as Monday. No end date has been given.
A West Albany High School alumnus, Sipe was a 30-year GAPS employee who retired as the district's human resources administrator in 2020. He also served as principal at Oak Grove, Tangent and Liberty elementary schools, taught social studies, coached baseball and worked in maintenance. He is now on contract until Sept. 1.
Board members voted 4-1 Monday to hire Saxton, also a former GAPS administrator, as the interim superintendent for the district. Saxton's hire was effective immediately, although he told the board he would be out of state this week and much of August.
Saxton said he would communicate with someone about day-to-day district work in his absence, and tapped Sipe for the purpose.
Saxton's salary for the 190-day contract is $150,000. Sipe agreed to a per diem rate for 25 days equivalent to the Step Zero salary of a GAPS assistant superintendent. He will receive about $14,175.