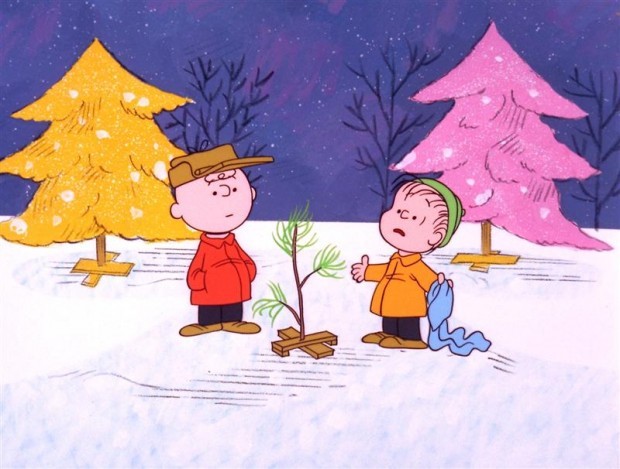 Feeling the holiday spirit? Does everything you touch get ruined? You're in luck: We're looking for some Charlie Brown inspired Christmas trees. If your tree just needs a little love, then we want to see it.
In "A Charlie Brown Christmas," Charlie Brown is assigned to find a tree for the Christmas play. After he returns with a sad, little twig, his friends laugh at what they see as just another Charlie Brown goof up. While he's moping, his friends have a change of heart and transform the tree into a holiday spectacle worthy of any store window.
There'll be no mocking from us; we're eager to see what your holiday spirit produces. Don't let all that beauty go to waste! Send high-resolution photos of of your pathetic, little tree to wendy.kieffer@lee.net. Please include your name, address and phone number. Submissions will be posted to our Facebook pages, and the entry with the most likes wins.
We know you'd like to hear the sound of money plink, the beautiful sound of cold hard cash, but we're offering the winner something better. The owner of the tree that gets the most votes will take home a one-of-a-kind, handmade holiday ornament inspired by the contest, and the tree will be featured in Lifestyles' holiday coverage. The winner will also go home with a gift certificate to Shonnard's Nursery, in the hope that next year's tree will be less pathetic.
We'll be accepting submissions until noon Dec. 17. Contest is open to mid-valley residents. Please limit to one entry per person.
Get local news delivered to your inbox!
Subscribe to our Daily Headlines newsletter.