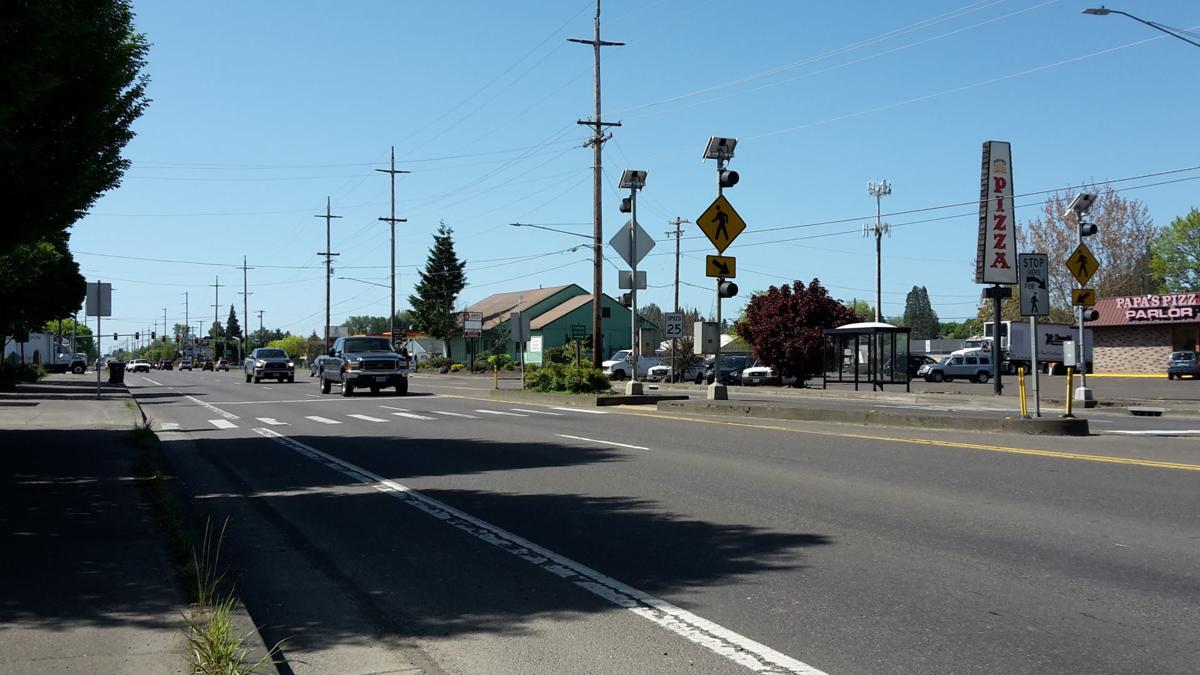 The Oregon Department of Transportation is reducing the speed limit on sections of Third Street in South Corvallis.
Beginning Tuesday, when ODOT will install new signs on the stretch of Third Street (also state Highway 99W), the speed limit will be lowered from 35 miles per hour to 25 mph on some stretches and from 35 mph to 30 mph on others.
The actions are being taken in an effort to improve safety in the corridor, which has seen two cyclist deaths and one pedestrian death in the past 18 months.
The community comments section of the past two Corvallis City Council meetings as well as the Feb. 7 Corvallis Bicycle and Pedestrian Advisory Board have been dominated by individuals urging increased safety for about cyclists and pedestrians in South Corvallis.
Here is a look at the changes, from north to south:
• 35 mph to 25 mph: From just south of Southwest Avery Avenue to the Willamette Veterinary Hospital.
You have free articles remaining.
• 35 mph to 30 mph: From Southside Marine to just north of Southeast Park Avenue.
The speed limit will remain 25 mph for motorists heading south past the Marys River from downtown and will remain 35 mph as they approach Park and until they reach Southeast Rivergreen.
Also, the speed limit will remain 20 mph for those passing Lincoln Elementary School during times posted on signs in that corridor.
During the implementation period for the new limits the Corvallis Police Department will conduct increased monitoring in the area. Increased patrols in the aftermath of the January death of 11-year-old Rhiana Daniel in a pedestrian crosswalk led to the issuance of 70 citations and another 65 warnings in a four-week period, according to Corvallis Police Department statistics.
ODOT has added upgraded flashing beacons at the four pedestrian crosswalks in the corridor in a joint project with the city of Corvallis.
ODOT also is starting a facility plan for the corridor. The planning effort will require approximately two years.
Some community members have suggested making the speed limit 25 mph throughout the entire corridor, but ODOT officials said that such a change only can occur after the facility plan is developed.
ODOT also said that there will be opportunities for public comment during the creation of the facility plan, but no dates have been established.