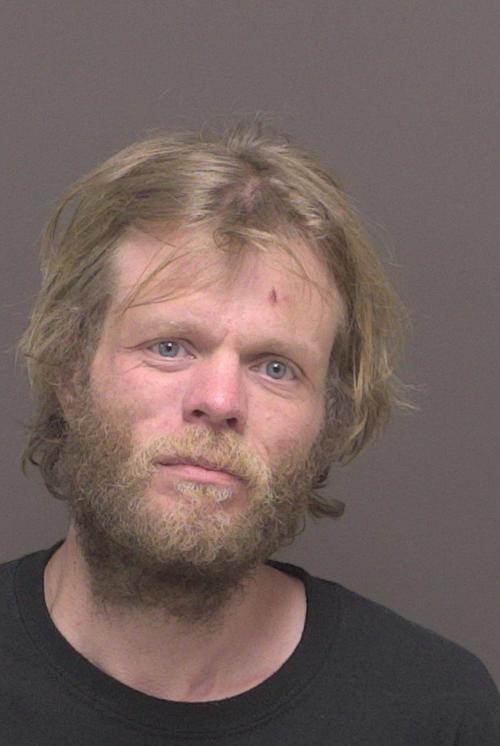 A Shedd man who ran from law enforcement on Monday night hopped into a Linn County deputy's patrol cruiser and put the vehicle in reverse before it was rammed by another deputy's automobile to prevent the suspect from escaping, according to court documents and testimony.
Jayson Randell Lakin, 33, was charged in Linn County Circuit Court on Tuesday afternoon with attempted unauthorized use of a vehicle, interference with making a report and two counts of harassment.
During the brief teleconference hearing with the Linn County Jail, defense attorney Tyler Reid pleaded with the court to get mental health treatment for Lakin, saying that the accused was clearly in anguish.
At about 6:30 p.m. Monday, a deputy arrived in the area of the 30000 block of Seven Mile Lane in Shedd for a report of an individual who attacked a man a court order prohibited him from contacting, according to a probable cause affidavit in the case.
The suspect had run from the scene, but the deputy located him in a nearby field. The deputy had him at Taser point, waiting for backup to arrive. But the suspect disobeyed commands, then got into the driver's seat of the patrol car and tried to flee, the affidavit states.
After the other deputy rammed the patrol cruiser, the suspect was forcibly removed from it.
You have free articles remaining.
Authorities were told that Lakin had taken a phone from one of the victims who was attempting to call 911, according to the affidavit.
Lakin also was charged with contempt of court and probation violation in separate cases.
"Mr. Lakin was just placed on probation on Aug. 5 for an incident that got physical," said prosecutor Julia Baker. "We're here just seven days later for another similar incident."
Lakin had pleaded no contest to harassment and possession of methamphetamine in that earlier case. The victim of that harassment was one of the accusers in Monday's incident.
Baker said that Lakin was a danger to the public.
Reid said Lakin had memory problems. "It is quite frustrating that there seem to be issues that need to be dealt with through a civil commitment procedure. … This jail is not a mental health provider," he added.
Judge David Delsman set bail at $15,000 combined for Lakin's three cases.